$9.99
AUD
$22.99
(56% off)
Category: Junior Fiction | Reading Level: very good
Fly into a fiery and fantastical future with No. 1 bestselling author David Walliams, in an epic adventure of myth and legend, good and evil, and one small boy who must save the world… Illustrated by the artistic genius Tony Ross! It is 2120 and London is in ruins. The young Prince Alfred has never know n a life outside Buckingham Palace – but when strange goings-on breach its walls and stalk the corridors in the dead of night, he is thrust into a world of mystery, adventure and monsters. And when his mother, the Queen, is dragged away to the Tower of London, Alfred must screw up his courage and battle to save her, himself… and the entire city. In a future of myths and legends, join the bestselling David Walliams and venture forth into his most enthralling tale yet!   ...Show more
$14.99
AUD
Category: Board Books | Series: Bluey
Join Bluey for a fun day at the beach. What will you discover along the way? While Mum is off for a walk along the beach, Bluey discovers a beautiful shell. She runs to show Mum and has a series of encounters that will both excite and test her in unexpected ways. Bluey has been a phenomenal success si nce airing on ABC KIDS in October 2018, amassing legions of dedicated fans and taking the coveted position of being the most watched program ever on ABC iView, with over 100 million plays. It has also topped the Australian iTunes Kids Chart with the series peaking at #1 and consistently remaining in the Top 5. ...Show more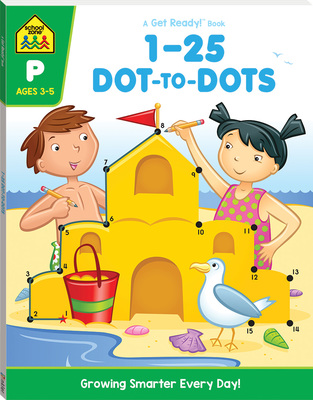 $4.99
AUD
$6.99
(28% off)
Category: School Zone | Series: School Zone
This 1–25 Dot-to-Dot Get Ready Book helps school-ready children identify numbers and place them in sequence, all while enjoying a highly immersive and fun colouring activity!  The dot-to-dot activities improve children's fine motor skills and hand-eye coordination, as they join the dots and practise nu merical order. Get Ready books review, reinforce and accelerate learning, and keep kids classroom ready. ...Show more
$14.99
AUD
Category: Board Books | Series: Bluey
Join Bluey on a dreamy night-time adventure. What will you see in the dark? Not wanting to go to bed, Bluey wishes she was a nocturnal fruit bat that stays up all night. Soon she finds herself flying through the night sky. Bluey has been a phenomenal success since airing on ABC KIDS in October 2018, a massing legions of dedicated fans and taking the coveted position of being the most watched program ever on ABC iView, with over 100 million plays. It has also topped the Australian iTunes Kids Chart with the series peaking at #1 and consistently remaining in the Top 5. ...Show more
$14.99
AUD
Category: Board Books | Series: BLUEY
It's Bingo's turn to take Bob Bilby home. Will he have fun with Bluey and Bingo?  
$12.99
AUD
Category: Early Reader | Series: Geronimo Stilton | Reading Level: From 6 To 9
I have never been a brave mouse...but lately, my fears were taking over my life! So Thea and Trap decided to cure me. They dragged me away on an airplane (I'm afraid of flying!) all the way to the jungle. There I was forced to eat bug soup, climb trees as tall as skyscrapers, swim in raging rivers, and even wrangle snakes! How would a 'fraidy mouse like me ever survive? ...Show more
$9.99
AUD
$24.99
(60% off)
Category: Junior Fiction | Reading Level: 8 Kids Middle Readers
Millions of young readers have loved the World's Worst Children tales – now they will revel in this delightfully dreadful collection of the most gruesome grown-ups ever: The World's Worst Teachers. From the phenomenally bestselling David Walliams and illustrated in glorious colour by the artistic geniu s, Tony Ross. Think your teachers are bad? Wait till you meet this lot. These ten tales of the world's most splendidly sinister teachers will have you running for the school gates. Dr Dread teaches science and is half man, half monster… Watch out for the ghastly Miss Seethe. She is ALWAYS furious – and she's on a detention rampage. And as for Pent, he's a teacher with a real difference. He is bone-shakingly terrified of… children!   ...Show more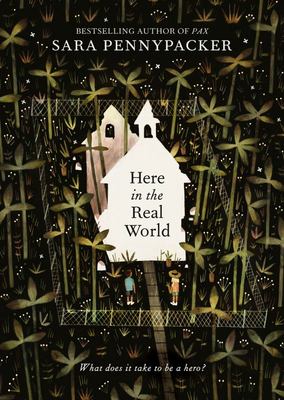 $14.99
AUD
Category: Junior Fiction
From the author of the highly acclaimed, New York Times bestselling novel Pax comes a gorgeous and moving middle grade novel that is an ode to introverts, dreamers, and misfits everywhere. Ware can't wait to spend summer "off in his own world"--dreaming of knights in the Middle Ages and generally being left alone. But then his parents sign him up for dreaded Rec camp, where he must endure Meaningful Social Interaction and whatever activities so-called "normal" kids do. On his first day Ware meets Jolene, a tough, secretive girl planting a garden in the rubble of an abandoned church next to the camp. Soon he starts skipping Rec, creating a castle-like space of his own in the church lot. Jolene scoffs, calling him a dreamer--he doesn't live in the "real world" like she does. As different as Ware and Jolene are, though, they have one thing in common: for them, the lot is a refuge. But when their sanctuary is threatened, Ware looks to the knights' Code of Chivalry: Thou shalt do battle against unfairness wherever faced with it. Thou shalt be always the champion of the Right and Good--and vows to save the lot. But what does a hero look like in real life? And what can two misfit kids do? ...Show more
$21.99
AUD
Category: Junior Fiction | Series: Harry Potter | Reading Level: good
'It matters not what someone is born, but what they grow to be'Albus Dumbledore When the Quidditch World Cup is disrupted by Voldemort's rampaging supporters alongside the resurrection of the terrifying Dark Mark, it is obvious to Harry Potter that, far from weakening, Voldemort is getting stronger. Bac k at Hogwarts for his fourth year, Harry is astonished to be chosen by the Goblet of Fire to represent the school in the Triwizard Tournament. The competition is dangerous, the tasks terrifying, and true courage is no guarantee of survival - especially when the darkestforces are on the rise. These adult editions have been stylishly redesigned to showcase Andrew Davidson's beautiful woodcut cover artwork. ...Show more
$7.99
AUD
Category: Board Books
Little ones can join in the fun In the Jungle by pulling out the sliders, pushing up the tabs and counting all the animals! How many lazy lions are yawning? How many zebras are skipping?Children will love playing with this bright and colourful board book with gentle rhyming text and beautifully illustra ted by the award-winning Axel Scheffler.Also available: On the Farm ...Show more
$7.99
AUD
$12.99
(38% off)
Category: Junior Fiction | Series: Clementine Rose | Reading Level: Children's - Grade 2-3, Age 7-8
Clementine Rose and her new friends have a mission: to save the village hall Clementine Rose can't believe her luck. Her new neighbors have not one, not two, but three children for her to play with. And to top it all off, the children's mother has promised to give ballet lessons. Clemmie can't wait to p ut on a tutu and learn to dance. When something terrible happens to the local hall, the ballet lessons are put on hold. How can the villagers raise enough money to repair the hall? Perhaps Clementine Rose and her new friends can find some hidden treasure and save the day. ...Show more
$9.99
AUD
Category: Activity Books | Series: Little Sticker Dolly Dressing
This delightful sticker book is purr-fect for any pet lover. Dress the dolls as they choose a new kitten, play with them in the garden, take them to see a vet and help out at a rehoming centre. There are lots of extra stickers to decorate the pages, too.