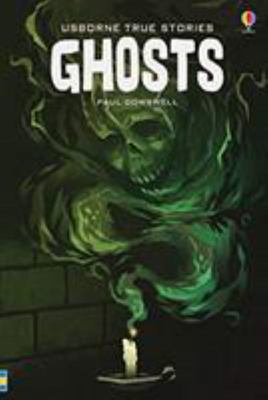 True Stories Ghosts
by Tony Allan; Paul Dowswell (As told to)
$4.99
AUD
$9.99
(50% off)
Category: Children's Non Fiction | Series: True Stories Ser.
From a troubled spirit in Georgian England to vengeful spirit in 19th century Jamaica, to a haunted World War II U-Boat, this spine-chilling book tells the stories of documented hauntings, describing the events as they were reported at the time.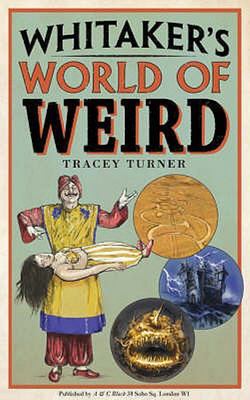 $9.99
AUD
$19.95
(49% off)
Category: Children's Non Fiction
Whitaker's World of Weird is an irresistible, interactive guide to the world's weirdest phenomena, facts and figures. Every spread reveals a new surprise, including weird things to make and do, from divination to levitating your arms. Text is arranged in short, punchy sections and quirky design features add an extra layer of intrigue. ...Show more
$44.99
AUD
Category: Children's Non Fiction
All aboard Guinness World Records 2021 for a life-changing journey of discovery! This year, we're devoting a chapter to the history of exploration, starting with the story of the very first circumnavigation, along with our "History of Adventure" timeline, featuring a host of remarkable achievements. The fully revised and updated best-seller is packed with thousands of incredible new feats across the widest spectrum of topics, providing a whistle-stop tour of our superlative universe. Our ever-expanding pool of international consultants and experts help us make sense of the world around us and the cosmos beyond. So join us as we embark on a voyage through the vast panorama of record-breaking in 12 fact-packed chapters: - Travel through the Solar System and see the planets come to life with a free augmented-reality feature- Encounter the cutest, weirdest, most dangerous and exotic creatures on our home planet- Meet the world's tallest, shortest, hairiest and heaviest humans- Marvel at the latest high scores, speed runs and players at the top of their game in eSports and beyond- Get the lowdown on the world's most successful and prolific actors, musicians, TV stars and influencers- Review the greatest sports achievements from the past year and celebrate today's top athletes We've also selected the best of the newly approved claims from the 50,000 applications received from the public over the past 12 months. But don't just be a tourist: try some of our specially created try-at-home challenges that could see YOU listed in the world-famous book of records. If you want to be one of those lucky few, check out our Against the Clock chapter - we might even see you in next year's edition!   ...Show more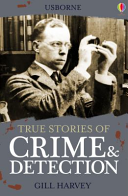 $4.99
AUD
$9.99
(50% off)
Category: Children's Non Fiction | Series: True Stories
This work brings together a collection of true stories on the subject of crime and detection.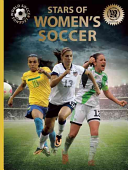 $27.99
AUD
Category: Children's Non Fiction | Series: World Soccer Legends
Following the most spectacular--and largest--Women's World Cup yet, the World Soccer Legends series presents Stars of Women's Soccer, featuring a collection of the best female players from around the world. Inside this exciting and vivid book, read aboutthe great long-standing stars of women's soccer, a long with the sport's new breakout stars, including: the United States'great Abby Wambach and goal queen Alex Morgan, among others; Germany's two tough Nadines--Angerer and Kessler; the irrepressible genius, Marta, from Brazil; and the formidable Christine Sinclair of Canada. Featuring a detailed look at the personal backgrounds, strengths, and playing styles of each player, Stars of Women's Soccer assembles the top women in the world--a book that creates ultimate dream team! Pick your favorites and learn more about the players who made names for themselves in this year's Women's World Cup. ...Show more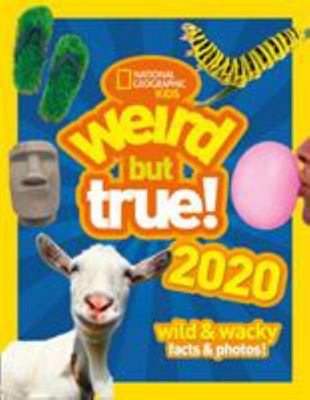 $14.99
AUD
$39.99
(62% off)
Category: Children's Non Fiction | Series: Weird but True
This bulging compendium is loaded with jaw-dropping, eye-popping, brain-bending facts and bright, bold photography! It pairs the planet's quirkiest, wackiest facts with the coolest and strangest true stories. From amazing asteroids, killer plants, peculiar puffins and wonderful wombats, to the world's t iniest buildings, lost cities and strangest sporting heroes. Whether it's bizarre beaches, cool cable cars, floating buildings, or brilliant bugs, this new 2020 annual is filled with the wackiest facts! Features include:* Facts and stories about geography, biology, the animal kingdom, social sciences, human achievement and innovation* Infographics and fact files* Bright, bold photography and illustration* A fact-finding index ...Show more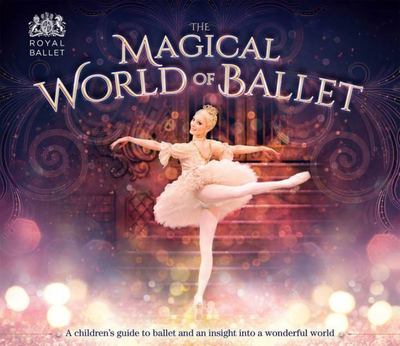 $19.99
AUD
$29.99
(33% off)
Category: Children's Non Fiction
The Magical World of Ballet gives a unique insight into this beautiful art form, seen through the eyes of The Royal Ballet. Budding principal dancers will discover what it takes to become a professional dancer, while fans of ballet can learn about how a production is created and how the beautiful costum es are made. This must-have book also features profiles of world-renowned dancers and interviews with people working behind the scenes at the Royal Opera House. ...Show more
$24.99
AUD
Category: Children's Non Fiction
·Australian football fans—kids and their parents and grandparents. ·AFL through Auskick. ·Will be available for 2020 Season Launch ·All AFL and AFLW teams are featured, and stars of game profiled. ·Learning the history of each club, of the great Grand Finals, Norm Smith and Brownlow Medallists, and a ho st of other footy facts, kids can test their knowledge in a series of quizzes   ...Show more
$14.99
AUD
$36.99
(59% off)
Category: Children's Non Fiction
A visual exploration of mathematics, A Universe of Numbers is the formidable follow - up to The Speed of Starlight. Did you know that mathematics can be beautiful and that it is used in nature every single day? Ever wondered how prime numbers can protect us, or why bees use hexagons in their hives? Lea rn about maths as you never have before in this incredible follow -up to The Speed of Starlight, looking at STEM topics in an extraordinary new light. Stunning surrealist artwork by Ximo Abadía meets with easy-to-read text by science writer Colin Stew art to create highly-engaging, nature-focused content that w ill inspire future engineers, mathematicians and scientists. ...Show more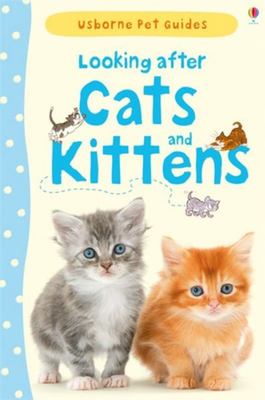 $4.99
AUD
$9.99
(50% off)
Category: Children's Non Fiction | Series: Usborne Pet Guides
Lots of useful information on how to care for cats and kittens, ideal for cat owners or those dreaming about acquiring a new pet. Includes the basics of cat behaviour including how to spot when a cat is angry, scared or playful, as well as how to keep a pet cat occupied. Thoroughly checked by experts. ...Show more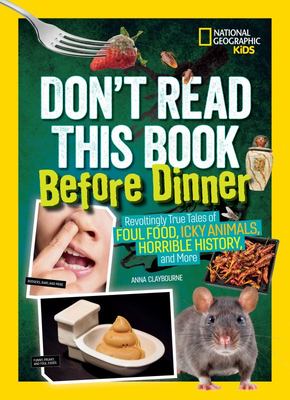 $9.99
AUD
$19.99
(50% off)
Category: Children's Non Fiction
If you love to be grossed out, grab a seat at the table to revel in some of the most repulsive and downright disgusting true stories from around the globe.   From wretched rodents and beastly bugs to putrid plants and muck-filled moats, step right in to find out more about the icky, sticky world aroun d you. Gloriously gross stories of decaying delicacies, foul fashion, horrible history, awful animals, and more are paired with eye-popping pictures, fun facts, and hilarious quizzes in this fun book. Topics go way beyond food to include art, plants, animals, fashion, pop culture, medicine, the human body, and beyond. It's a hot mess to digest, but it's sure to leave kids disgusted and delighted. Read if you dare, but don't say we didn't warn you Sometimes you CAN judge a book by its cover ...Show more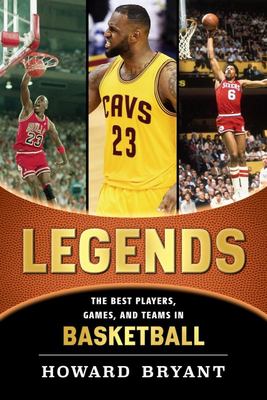 $29.99
AUD
Category: Children's Non Fiction
From Magic Johnson to Michael Jordan to LeBron James to Steph Curry, ESPN's Howard Bryant presents the best from the hardwood--a collection of NBA champions and superstars for young sports fans! Fast-paced, adrenaline-filled, and brimming with out-of-this-world athleticism, basketball has won the hearts of fans all across America yet it is particularly popular among kids and teens. Giants of the game like Steph Curry, LeBron, and Michael Jordan have transcended the sport to become cultural icons and role models to young fans. From the cornfields of Indiana and the hills of North Carolina, to the urban sprawl of New York City, Chicago and L.A., love of the game stretches from coast to coast. Featuring Top Ten Lists to chew on and debate, and a Top 40-style Timeline of Key Moments in Basektball History, this comprehensive collection includes the greatest dynasties, from the Bill Russell-era Celtics, to the Magic Jonson-led Lakers, to the Jordan-led Bulls, right up to the Tim Duncan-led Spurs. All the greats take flight toward the hoop in this perfect book for young fans who dream about stepping on an NBA court." ...Show more