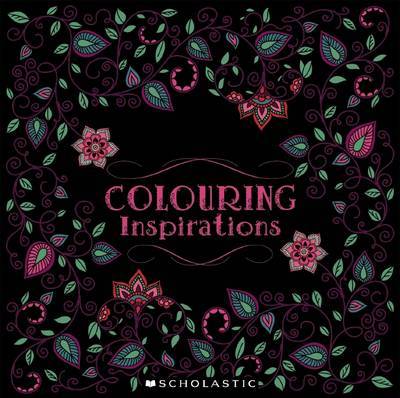 $6.99
AUD
Category: Activity Books
Over 45 beautiful illustrations to colour and inspire your inner creative!
$9.99
AUD
Category: Activity Books | Series: Little Sticker Dolly Dressing
This delightful sticker book is purr-fect for any pet lover. Dress the dolls as they choose a new kitten, play with them in the garden, take them to see a vet and help out at a rehoming centre. There are lots of extra stickers to decorate the pages, too.
$5.99
AUD
Category: Activity Books
Colour Bluey's backyard, the creek, the playground and more in this fun-filled colouring book.Bluey has been a phenomenal success since airing on ABC KIDS in October 2018, amassing legions of dedicated fans and taking the coveted position of being the most watched program ever on ABC iView, with over 20 0 million plays. It has also topped the Australian iTunes Kids Chart with the series peaking at #1 and consistently remaining in the Top 5. ...Show more
$16.99
AUD
Category: Activity Books | Series: Harry Potter
Ever wanted to fold your own Chocolate Frogs? Or play a desktop game of Quidditch? Experience the Wizarding World like never before with this deluxe origami guidebook Packed with easy-to-follow instructions, fans can learn to fold fifteen unique origami pieces, including objects, characters, creatures, and settings straight from the films of Harry Potter   Harry Potter Origami includes: - Special sheets of illustrated origami paper custom designed for each craft- Easy-to-follow instructions with illustrations at every step- Photography of the real, finished origami for helpful reference- Advice for keeping your origami looking magical Don't miss this enchanting guide to paper folding--the perfect gift for every young Harry Potter fan ...Show more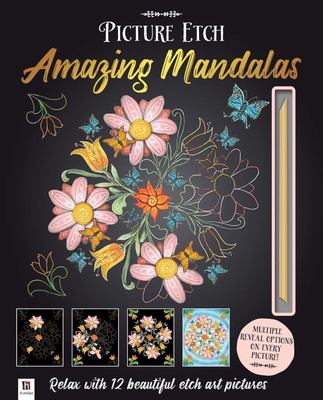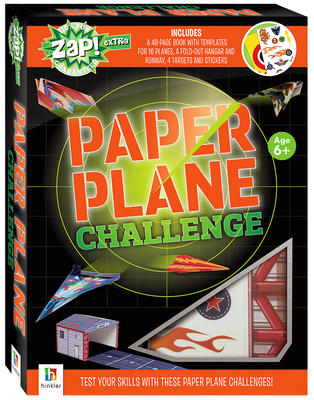 $16.99
AUD
$19.99
(15% off)
Category: Activity Books | Series: Zap! Extra
Zap! Extra Paper Plane Challenge is ideal for paper plane champions or anyone looking for a fun new hobby! Packed with everything needed to improve your paper plane skills, this kit contains a 48-page book full of step-by-step instructions, 16 amazing plane templates, a fold-out hangar and runway and fo ur targets. Fly the plane down the runway into the hangar or try making eight amazing games! What's Included 16 amazing and patterned plane templates sticks 4 removable targets 8 awesome games a fold-out hangar and runway a 48-page book ...Show more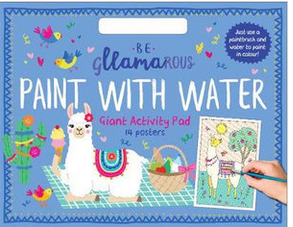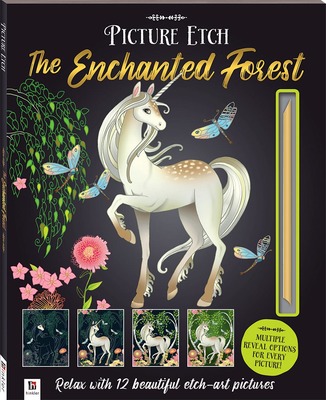 $9.99
AUD
$12.99
(23% off)
Category: Activity Books | Series: Picture Etch
Aspiring artists and fans of fantastic magical imagery alike will delight in the hidden worlds of Picture Etch: The Enchanted Forest. By scratching away the black art on the 12 inside panels of this marvellous book, brightly coloured patterns and motifs are uncovered. Beginner 'etchers' can use the book to scratch away all of the black layer, revealing glorious landscapes and fantasy characters, ranging from unicorns and butterflies to wonderfully wise tree women. For more advanced 'etchers' or those looking for even more artistic expression, it's possible to highlight a few details or create patterns of their very own against the backdrop. • 28-page book • etching stylus ...Show more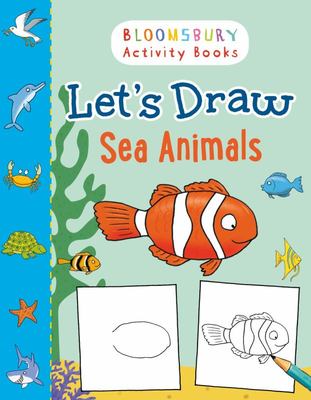 $5.99
AUD
$10.99
(45% off)
Category: Activity Books | Series: Let's Draw
What's your favourite creature that lives in the sea? With step-by-step instructions you can learn how to draw them all! Sketch a cheeky dolphin, doodle a friendly octopus, or colour in a happy turtle. From fish and seagulls to sharks and crabs, find all your friends in this brilliant drawing and colour ing book. Bloomsbury Activity Books provide hours of drawing and colouring fun for children and parents alike. Every book includes lively illustrations and activities, perfect for providing entertainment at home or on the move! ...Show more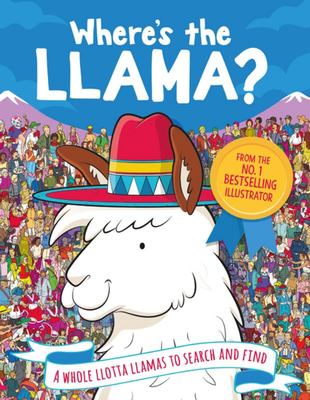 Where's the Llama?
by Paul Moran; John Batten; Gergely Forizs; Adam Linley; Jorge Santillan
$9.99
AUD
$14.99
(33% off)
Category: Activity Books | Series: Search and Find
From an extravagant Mexican carnival and a magical Indian palace to an enchanting Russian ice festival and a hip street market, there are 17 intricately illustrated scenes to search, and ten terrific llamas to spot in every location. Get ready for a whole llotta llama drama!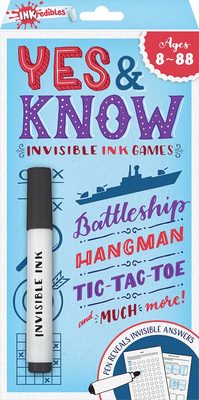 $9.99
AUD
$12.99
(23% off)
Category: Activity Books
The original invisible activity series, Yes & Know, is BACK with even more yes and no questions to ponder and solve! Whether it's Battleship, SNOITINIFED (the backwards DEFINITIONS quiz), Line Up, Hangman, Test Your Memory or Opposites, get ready for hours of Yes & Know fun for everyone in t his 32-page book! ...Show more