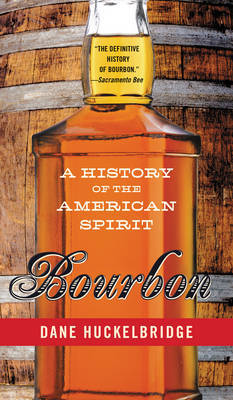 $9.99
AUD
$24.99
(60% off)
Category: Beer, Wine & Spirits
A Southern Independent Booksellers Alliance BestsellerFew products are so completely or intimately steeped in the American story as bourbon whiskey. As Dane Huckelbridge's masterfully crafted history reveals, the iconic amber spirit is the American experience, distilled, aged, and sealed in a bottle. ...Show more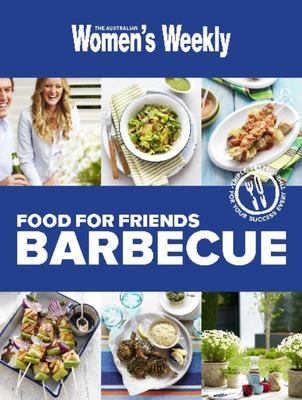 $19.95
AUD
Category: Cook Books
Everybody loves a barbecue, especially as the nights get warmer. It is the kind of relaxed dining that's ideal for both quick and easy midweek family dinners and entertaining at the weekend. This book is a collection of all the classic recipes you need to know, plus a delicious selection of out of the o rdinary recipes. From tender, chargrilled meats to succulent roasted vegetables and lucious desserts, Food for Friends - Barbecue provides you with everything you need for fast, fresh food that'sbest enjoyed outdoors. ...Show more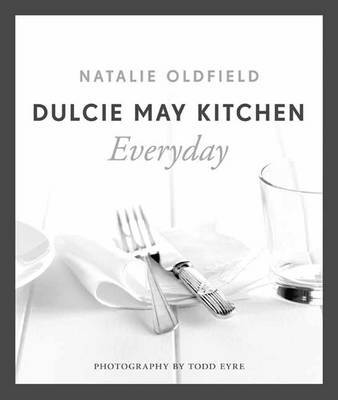 $9.99
AUD
$39.99
(75% off)
Category: Cook Books
From breakfast to light lunch and beyond, these simple, tasty dishes are among those favourites prepared and served everyday by Natalie and her family in their cafe and at home. The recipes offer a fresh look at how to eat well everyday, in the signature Dulcie May Kitchen style.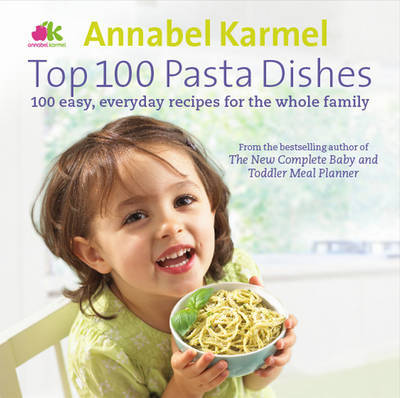 $9.99
AUD
$24.99
(60% off)
Category: Cook Books
A collection of pasta dishes, with 100 recipes for the whole family and for every day of the week. With separate sections on pasta for babies, toddlers and families and older children, it features colour photos, clear indication of cooking and preparation times, and symbols to show which recipes are sui table for babies and younger children. ...Show more
$14.99
AUD
Category: Food and Drink
A stunning book showcasing everything delicious on the Mornington Peninsula and Frankston. Find over 120 restaurants, cafes, wineries, breweries, cideries and foodie outlets. Engage with the stories and amazing photography. Find the Winery Touring Map and Beer, Cider and Spirits Trail. This is a must ha ve for every Peninsula foodie. ...Show more

$39.99
AUD
Category: Cook Books | Series: Adelina's Kitchen Dromana
Adelina's third cookbook, in response to her popular first Dessert book "Learn Cook Enjoy" offers all new recipes born from her love of cooking and years of experience. Dolci From My Italian Kitchen encourages you to enjoy authentic Italian cuisine at home. Includes some Gluten Free Recipes and all reci pes are written side-by- side in both English and Italian with mouth-watering full colour images.The author: Born in small Calabrian village in southern Italy, Adelina started cooking for her family at a young age. Adelina and her family migrated to Australia when she was a teenager and her passion for cooking truly began. She enrolled at the William Angliss TAFE College and became a qualified chef. After graduating Adelina worked at Campari Bistro as Head Chef, Scusami Ristorante, where she specialised in regional Italian cuisine and desserts. Adelina then joined EnotecaVino Bar as a pastry Chef where she created a range of traditional Italian biscotti, cakes, desserts and handmade pasta. Today Adelina has a Cooking School for Italian Cuisine on Victoria's Mornington Peninsula in Australia.Reasons to Buy: Bilingual - Italian and English Full colour images Easy to follow recipes that work Written by a qualified and experienced chef Perfect for food lovers and those interested in Italian cuisine Includes Gluten Free recipes ...Show more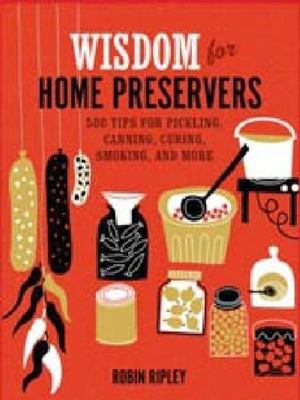 $14.99
AUD
$29.95
(49% off)
Category: Cook Books
People have been preserving food since ancient times. Fast forward to the present day, and preserving our food-perhaps homegrown, seasonal, local, organic, or free-range-is an essential and enjoyable part of a healthy, sustainable lifestyle. The ideal companion for dabblers, foodies, and anyone interest ed in having a closer relationship with what they eat. Wisdom for Home Preservers is a friendly, informative guiding hand to the whole range of traditional food-preservation techniques: drying, freezing, jam- and jelly-making, pickling, canning, salting and fermenting, curing, and smoking, plus storing and troubleshooting too. ...Show more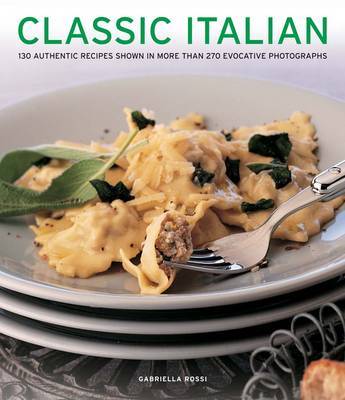 $9.99
AUD
$22.95
(56% off)
Category: Cook Books
This book features 130 authentic recipes shown in more than 270 evocative photographs. It is an inspiring collection of Italian food, with recipes for soups, antipasti, pasta, risotto, pizza, poultry, main courses, vegetarian dishes and desserts. It features a range of mouthwatering dishes, such as Stuf fed Roast Peppers with Pesto, Ravioli with Crab, Sicilian Lasagne, Wild Boar Cacciatora and Tiramisu. It is a fully illustrated practical reference section describes the most commonly used ingredients, herbs and seasonings as well as plenty of culinary hints and tips. Every recipe features a nutritional analysis of the fat, carbohydrate, salt and calorie count. Each region of Italy has its own ingredients, cooking techniques and unique character. This book is filled with 130 traditional and contemporary recipes, and the collection features delectable dishes such as Panzanella Salad, Osso Bucco with Risotto Milanese, and Stuffed Squid as well as tempting desserts and bakes, such as Cassata, Tuscan Citrus Sponge, and Chocolate Florentines. A guide to Italian ingredients and how to prepare and cook with them is included so you are assured of successful results every time. Stunningly illustrated with over 270 photographs, this is an irresistible guide to authentic Italian cooking. ...Show more
$9.99
AUD
$24.99
(60% off)
Category: Cook Books
A child's birthday is the highlight of the year in any family and planning a themed party is easy with this guide packed full of ideas. The Ultimate Party Book for Kids takes you stepby-step through the process of planning and surviving your child's party, while delivering a fun, stress-free and memora ble event that everyone will enjoy (even the mums and dads). Written by party planning professionals, The Ultimate Party Book for Kids helps you at every planning stage, from the theme and invitations, food and decoration ideas, to birthday cakes, games and activities. Party theme ideas include Pirate, Princess, Superheroes, Fairy, Clown and many more, including Easter, Halloween and Christmas parties. Plus, this book contains all you need to cook for a children's party--fun and delicious treats to make even the pickiest child smile. ...Show more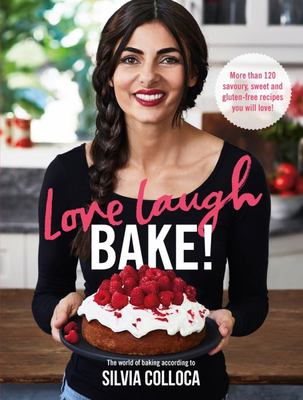 $9.99
AUD
$24.99
(60% off)
Category: Cook Books
For passionate home-cook and baker Silvia Colloca there is nothing more satisfying than baking - combining the simplest of ingredients and seeing them transformed into the most delicious creations to share with others. In Love, Laugh, Bake! Silvia shares more than 120 of her must-have recipes: breads, pizzas and focaccias, tarts and pies, cookies, simple cakes and also baking for special occasions. There are recipes for new and experienced bakers alike, from the easiest one-bowl cakes to crusty sourdough loaves and flaky jam-filled cornetti. Learn how to make the perfect pizza base, fluffy focaccia and deliciously rich tarts. Standout sweets include hazelnut brownies, blackberry and pear crostata, and plum and red wine upside-down cake. Silvia is well known for her fresh take on gluten-free baking and in this book she shares more than 50 of her most popular gluten-free and vegan recipes that you will want to bake again and again. This is easy, generous food for every day. Silvia's baking is simple, classic and is always enriched with her warmth and a unique sense of joy and abundance. Love, Laugh, Bake! will inspire you to discover the delights of baking for yourself, so grab your trusted rolling pin and roll up those sleeves! ...Show more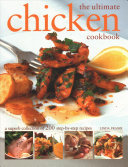 $9.99
AUD
$19.99
(50% off)
Category: Cook Books
Chicken is a perennial favourite and is an increasingly popular alternative to red meat. This comprehensive cookbook serves up this versatile ingredient in a whole host of irresistible ways. There are starters such as Chunky Chicken and Vegetable Soup; hearty main courses such as Chilli Chicken Couscous ; delicious one-pot dishes such as Chicken with Herbs and Lentils; and tasty summer dishes such as Grilled Chicken Salad, and Caribbean Chicken Kebabs; and spicy Tandoori Chicken and delicious Chicken Tikka. This is the essential guide to cooking with chicken - enticing to look at and extremely easy to use, it contains everything you need to know about chicken and presents a fabulous selection of 200 tempting and tasty recipes, illustrated step-by-step to guarantee best results every time. Seven easy-to-use sections cover every occasion and part of the menu with simple starters and soups; hearty main courses; delicious one-pot dishes; tasty summer salads and barbecue specialities and lots of old-fashioned pies and tarts; along with some classic hot and spicy dishes. There is an informative introduction covering essential preparation and cooking techniques from jointing to stuffing and roasting. ...Show more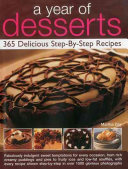 $14.99
AUD
$29.99
(50% off)
Category: Cook Books
Desserts for every season, from heartwarming crumbles and pies to summery fruit salads and souffles.