$19.99
AUD
Category: Fantasy | Series: Kingkiller Chronicles
"No one writes about stories like Pat Rothfuss. How the right story at the right time can change the world, how the teller can shape a life." --Lin-Manuel Miranda This deluxe, illustrated edition celebrates the New York Times-bestselling series, The Kingkiller Chronicle--a masterful epic fantasy saga th at has inspired readers worldwide.   This anniversary hardcover includes more than 50 pages of extra content - Beautiful, iconic cover by artist Sam Weber and designer Paul Buckley- Gorgeous, never-before-seen illustrations by artist Dan Dos Santos- Detailed and updated world map by artist Nate Taylor- Brand-new author's note- Appendix detailing calendar system and currencies- Pronunciation guide of names and places   DAY ONE: THE NAME OF THE WIND   My name is Kvothe.   I have stolen princesses back from sleeping barrow kings. I burned down the town of Trebon. I have spent the night with Felurian and left with both my sanity and my life. I was expelled from the University at a younger age than most people are allowed in. I tread paths by moonlight that others fear to speak of during day. I have talked to Gods, loved women, and written songs that make the minstrels weep.   You may have heard of me.   So begins a tale unequaled in fantasy literature--the story of a hero told in his own voice. It is a tale of sorrow, a tale of survival, a tale of one man's search for meaning in his universe, and how that search, and the indomitable will that drove it, gave birth to a legend.   Praise for The Kingkiller Chronicle:   "The best epic fantasy I read last year.... He's bloody good, this Rothfuss guy."--George R. R. Martin, New York Times-bestselling author of A Song of Ice and Fire   "Rothfuss has real talent, and his tale of Kvothe is deep and intricate and wondrous." --Terry Brooks, New York Times-bestselling author of Shannara   "It is a rare and great pleasure to find a fantasist writing...with true music in the words."--Ursula K. Le Guin, award-winning author of Earthsea   "The characters are real and the magic is true." --Robin Hobb, New York Times-bestselling author of Assassin's Apprentice   "Masterful.... There is a beauty to Pat's writing that defies description." --Brandon Sanderson, New York Times-bestselling author of Mistborn ...Show more
Dune
by Frank Herbert
$22.99
AUD
Category: Science Fiction | Series: DUNE
Before The Matrix, before Star Wars, before Ender's Game and Neuromancer, there was Dune: winner of the prestigious Hugo and Nebula awards, and widely considered one of the greatest science fiction novels ever written. Melange, or 'spice', is the most valuable - and rarest - element in the universe; a drug that does everything from increasing a person's life-span to making intersteller travel possible. And it can only be found on a single planet: the inhospitable desert world Arrakis. Whoever controls Arrakis controls the spice. And whoever controls the spice controls the universe. When the Emperor transfers stewardship of Arrakis from the noble House Harkonnen to House Atreides, the Harkonnens fight back, murdering Duke Leto Atreides. Paul, his son, and Lady Jessica, his concubine, flee into the desert. On the point of death, they are rescued by a band for Fremen, the native people of Arrakis, who control Arrakis' second great resource: the giant worms that burrow beneath the burning desert sands. In order to avenge his father and retake Arrakis from the Harkonnens, Paul must earn the trust of the Fremen and lead a tiny army against the innumerable forces aligned against them. And his journey will change the universe. ...Show more
$14.99
AUD
Category: Fantasy
A new paperback edition of JRR Tolkien's fantasy masterpiece, The Hobbit. The most successful of all Tolkien titles, The Hobbit has been translated into 30 languages and sold over 35 million copies. Read by each new generation since publication in 1937. Has a huge cult following plus potential for far w ider readership, both children and adult. Special edition - completely reset and now includes the first chapter of The Lord of the Rings. ...Show more
Good Omens
by Terry Pratchett; Neil Gaiman
$19.99
AUD
Category: Fantasy
"'Armageddon only happens once, you know. They don't let you go around again until you get it right'i>eople have been predicting the end of the world almost from its very beginning, so it's only natural to be sceptical when a new date is set for Judgement Day. But what if, for once, the predictions a re right, and the apocalypse really is due to arrive next Saturday, just after tea? You could spend the time left drowning your sorrows, giving away all your possessions in preparation for the rapture, or laughing it off as (hopefully) just another hoax. Or you could just try to do something about it." ...Show more
$19.99
AUD
Category: Fantasy | Series: Riftwar Saga Ser.
Magician, available in ebook for the first time, is a masterwork of magic and adventure. The whole of the magnificent Riftwar Cycle, by bestselling author Raymond E. Feist, is now available in ebook The world had changed even before I discovered the foreign ship wrecked on the shore below Crydee Castle, but it was the harbinger of the chaos and death that was coming to our door. War had come to the Kingdom of the Isles, and in the years that followed it would scatter my friends across the world. I longed to train as a warrior and fight alongside our duke like my foster-brother, but when the time came, I was not offered that choice. My fate would be shaped by other forces. My name is Pug. I was once an orphaned kitchen boy, with no family and no prospects, but I am destined to become a master magician... Magician is the first book in Raymond E. Feist's acclaimed Riftwar Saga. The trilogy continues with book two, Silverthorn. ...Show more
$18.99
AUD
Category: Science Fiction
Ray Bradbury's internationally acclaimed novel Fahrenheit 451 is a masterwork of twentieth-century literature set in a bleak, dystopian future. Guy Montag is a fireman. In his world, where television rules and literature is on the brink of extinction, firemen start fires rather than put them out. His jo b is to destroy the most illegal of commodities, the printed book, along with the houses in which they are hidden. Montag never questions the destruction and ruin his actions produce, returning each day to his bland life and wife, Mildred, who spends all day with her television "family." But then he meets an eccentric young neighbor, Clarisse, who introduces him to a past where people didn't live in fear and to a present where one sees the world through the ideas in books instead of the mindless chatter of television. When Mildred attempts suicide and Clarisse suddenly disappears, Montag begins to question everything he has ever known. He starts hiding books in his home, and when his pilfering is discovered, the fireman has to run for his life. ...Show more
$19.99
AUD
Category: Fantasy | Series: Rivers of London
Peter Grant was just a probationary constable in the Metropolitan Police Service when one night, in pursuance of a murder inquiry, he tried to take a witness statement from someone who was dead but disturbingly voluble, thus bringing him to the attention of Inspector Nightingale, the last wizard in Engl and. Now Peter is a Detective Constable and a trainee wizard, the first apprentice in fifty years and his world has become somewhat more complicated: nests of vampires in Purley, negotiating a truce between the warring god and goddess of the Thames, digging up graves in Covent Garden and there's something festering at the heart of London, a malicious vengeful spirit that takes ordinary Londoners and twists them into grotesque mannequins to act out its drama of violence and despair. The spirit of riot and rebellion has awakened in the city and it falls to Peter to bring order out of chaos - or die trying. ...Show more
$22.99
AUD
Category: Fantasy | Series: The Witcher
Geralt, the witcher of Rivia, is back - and this time he holds the fate of the whole land in his hands ... For more than a hundred years, humans, dwarves, gnomes and elves lived together in relative peace. But times have changed, the uneasy peace is over and now the races once again fight each other - a nd themselves: dwarves are killing their kinsmen, and elves are murdering humans and elves, at least those elves who are friendly to humans ... Into this tumultuous time is born a child for whom the witchers of the world have been waiting. Ciri, the granddaughter of Queen Calanthe, the Lioness of Cintra, has strange powers and a stranger destiny, for prophecy names her the Flame, one with the power to change the world - for good, or for evil ... Geralt, the witcher of Rivia, has taken Ciri to the relative safety of the Witchers' Settlement, but it soon becomes clear that Ciri isn't like the other witchers. As the political situation grows ever dimmer and the threat of war hangs almost palpably over the land, Geralt searches for someone to train Ciri's unique powers. But someone else has an eye on the young girl, someone who understand exactly what the prophecy means - and exactly what Ciri's power can do. This time Geralt may have met his match. ...Show more
$29.99
AUD
Category: Fantasy | Series: Crescent City
#1 New York Times bestselling author Sarah J. Maas launches her brand-new CRESCENT CITY series with House of Earth and Blood; the story of half-Fae and half-human Bryce Quinlan as she seeks revenge in a contemporary fantasy world of magic, danger, and searing romance.   Half-Fae, half-human Bryce Quinla n loves her life. By day, she works for an antiquities dealer, selling barely legal magical artifacts, and by night, she parties with her friends, savoring every pleasure Lunathion—otherwise known as Crescent City—has to offer. But it all comes crumbling down when a ruthless murder shakes the very foundations of the city—and Bryce's world. Two years later, her job has become a dead end, and she now seeks only blissful oblivion in the city's most notorious nightclubs. But when the murderer attacks again, Bryce finds herself dragged into the investigation and paired with an infamous Fallen angel whose own brutal past haunts his every step. Hunt Athalar, personal assassin for the Archangels, wants nothing to do with Bryce Quinlan, despite being ordered to protect her. She stands for everything he once rebelled against and seems more interested in partying than solving the murder, no matter how close to home it might hit. But Hunt soon realizes there's far more to Bryce than meets the eye—and that he's going to have to find a way to work with her if they want to solve this case. As Bryce and Hunt race to untangle the mystery, they have no way of knowing the threads they tug ripple through the underbelly of the city, across warring continents, and down to the darkest levels of Hel, where things that have been sleeping for millennia are beginning to stir... With unforgettable characters and page-turning suspense, this richly inventive new fantasy series by bestselling author Sarah J. Maas delves into the heartache of loss, the price of freedom—and the power of love.     ...Show more
$19.99
AUD
Category: Fantasy
An enthralling, epic fantasy about a world on the brink of war with dragons - and the women who must lead the fight to save it. A world divided. A queendom without an heir. An ancient enemy awakens. The House of Berethnet has ruled Inys for a thousand years. Still unwed, Queen Sabran the Ninth must conc eive a daughter to protect her realm from destruction - but assassins are getting closer to her door. Ead Duryan is an outsider at court. Though she has risen to the position of lady-in-waiting, she is loyal to a hidden society of mages. Ead keeps a watchful eye on Sabran, secretly protecting her with forbidden magic. Across the dark sea, Tané has trained to be a dragonrider since she was a child, but is forced to make a choice that could see her life unravel.Meanwhile, the divided East and West refuse to parley, and forces of chaos are rising from their sleep. ...Show more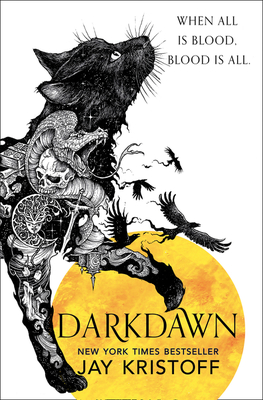 $9.99
AUD
$29.99
(66% off)
Category: Fantasy | Series: The\Nevernight Chronicles Ser.
The epic conclusion of the internationally bestselling Nevernight Chronicle from New York Times bestselling author Jay Kristoff. The greatest games in Godsgrave's history have ended with the most audacious murders in the history of the Itreyan Republic. Mia Corvere, gladiatii, escaped slave and infamo us assassin, is on the run. Pursued by Blades of the Red Church and soldiers of the Luminatii legion, she may never escape the City of Bridges and Bones alive. Her mentor Mercurio is now in the clutches of her enemies. Her own family wishes her dead. And her nemesis, Consul Julius Scaeva, stands but a breath from total dominance over the Republic. But beneath the city, a dark secret awaits. Together with her lover Ashlinn, brother Jonnen and a mysterious benefactor returned from beyond the veil of death, she must undertake a perilous journey across the Republic, seeking the final answer to the riddle of her life. Truedark approaches. Night is falling on the Republic for perhaps the final time. Can Mia survive in a world where even daylight must die?   ...Show more
$9.99
AUD
$39.99
(75% off)
Category: Fantasy | Series: The\Firemane Saga Ser.
Hatushaly and his young wife Hava are living a good life, working to reopen the burned-out Inn of the Three Stars in the prosperous trading town of Beran's Hill.But there is a great deal more to this bucolic scene than meets the eye. Both Hatu and Hava were raised on the secret island of Coaltachin, and though they may appear to be no more than a young couple in love, preparing for the midsummer festival where their friends Declan and Gwen will be wed, they are in fact assassins on a mission, waiting instructions from their masters in the Kingdom of Night.Moreover, Hatu is the last remaining member of the ruling family of Ithrace – the legendary Firemanes. He dyes his flaming red hair, and has studied to control his dangerous magical powers. But however hard Hatu may be hiding from all those who would seek to use or to destroy him, fate has other plans.Horrific events are approaching Beran's Hill, bringing death and devastation to the peaceful town as unknown and monstrous forces are unleashed. And nothing will ever be the same again.   ...Show more