$19.99
AUD
Category: Classic Fiction
Renowned urban artist Shepard Fairey's new look for Orwell's classic dystopian taleOne of Britain's most popular novels, George Orwell's Nineteen Eighty-Four is set in a society terrorised by a totalitarian ideology propagated by The Party. Winston Smith works for the Ministry of Truth in London, chief city of Airstrip One. Big Brother stares out from every poster, the Thought Police uncover every act of betrayal. When Winston finds love with Julia, he discovers that life does not have to be dull and deadening, and awakens to new possibilities. Despite the police helicopters that hover and circle overhead, Winston and Julia begin to question the Party; they are drawn towards conspiracy. Yet Big Brother will not tolerate dissent - even in the mind. For those with original thoughts they invented Room 101. . . Nineteen Eighty-Fouris George Orwell's terrifying vision of a totalitarian future in which everything and everyone is slave to a tyrannical regime. The novel also coined many new words and phrases which regular appear in popular culture, such as 'Big Brother', 'thoughtcrime', 'doublethink' and 'Newspeak'.%%%One of Britain's most popular novels, George Orwell's dystopian tale Nineteen Eighty-Four is set in a society terrorised by a totalitarian ideology propagated by The Party. 'It was a bright cold day in April, and the clocks were striking thirteen.'Winston Smith works for the Ministry of Truth in London, chief city of Airstrip One. Big Brother stares out from every poster, the Thought Police uncover every act of betrayal. When Winston finds love with Julia, he discovers that life does not have to be dull and deadening, and awakens to new possibilities. Despite the police helicopters that hover and circle overhead, Winston and Julia begin to question the Party; they are drawn towards conspiracy. Yet Big Brother will not tolerate dissent - even in the mind. For those with original thoughts they invented Room 101. . . Nineteen Eighty-Fouris George Orwell's terrifying vision of a totalitarian future in which everything and everyone is slave to a tyrannical regime. The novel also coined many new words and phrases which regular appear in popular culture, such as 'Big Brother', 'thoughtcrime', 'doublethink' and 'Newspeak'.'More relevant to today that almost any other book that you can think of' Jo Brand'Right up there among my favourite books...I read it again and again' Margaret AtwoodGeorge Orwell (Eric Arthur Blair) was an accomplished social, political and literary commentator and essayist known for his non-fiction works The Road to Wigan Pierand Homage to Catalonia. His most famous novels, Animal Farmand 1984 have influenced a generation of twentieth century political satirists and dystopian novelists. This edition of Orwell's seminal novel is introduced by Professor Peter Davidson. ...Show more
$12.99
AUD
Category: Popular Penguins | Series: Popular Penguins Ser. | Reading Level: very good
As he lay dying, George Orwell summoned his publisher Fred Warburg to his bedside. No longer capable of holding a pen, the writer dictated a message to the public about the world of his new novel, Nineteen Eighty-Four. 'Don?t let it happen,? he concluded. 'It depends on you.?In an age of inescapable sur veillance, fake news, alternative facts, would-be Big Brothers and endless low-level wars, Orwell?s warning still speaks to us today, and with greater force than ever before.Republished with a new introduction by Dennis Glover, author of The Last Man in Europe, Orwell?s prophetic masterpiece is truly a story for our times. Orwell?s courage and his refusal to be silenced inspire hope that, ultimately, the spirit of humanity will win through. ...Show more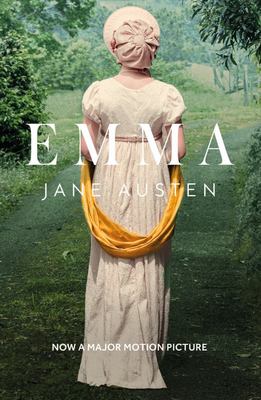 $4.99
AUD
$9.99
(50% off)
Category: Classic Fiction | Series: Collins Classics Ser.
HarperCollins is proud to present its range of best-loved, essential classics. 'The real evils, indeed, of Emma's situation were the power of having rather too much her own way, and a disposition to think a little too well of herself...' Beautiful, rich, self-assured and witty, Emma Woodhouse delights in matchmaking those around her, with no apparent care for her own romantic life. Taking young Harriet Smith under her wing, Emma sets her sights on finding a suitable match for her friend. Chided for her mistakes by old friend Mr Knightley, it is only when Harriet starts to pursue her own love interests that Emma realises the true hidden depths of her own heart. Delightful, engaging and entertaining, and with a dazzling gallery of characters, Emma is arguably Austen's most well-loved social comedy. ...Show more
$12.99
AUD
Category: Popular Penguins
A few miles south of Soledad, the Salinas River drops in close to the hillside bank and runs deep and green. The water is warm too, for it has slipped twinkling over the yellow sands in the sunlight before reaching the narrow pool. On one side of the river the golden foothill slopes curve up to the stro ng and rocky Gabilan Mountains, but on the valley side the water is lined with trees- willows fresh and green with every spring, carrying in their lower leaf junctures the debris of the winter's flooding; and sycamores with mottled, white, recumbent limbs and branches that arch over the pool. On the sandy bank under the trees the leaves lie deep and so crisp that a lizard makes a great skittering if he runs among them. Rabbits come out of the brush to sit on the sand in the evening, and the damp flats are covered with the night tracks of 'coons, and with the spread pads of dogs from the ranches, and with the split-wedge tracks of deer that come to drink in the dark. ...Show more
$12.99
AUD
Category: Popular Penguins | Series: Popular Penguins Ser. | Reading Level: near fine
Written in China more than 2,000 years ago, Sun Tzu's classic The Art of War is the first known study of the planning and conduct of military operations. These terse, aphoristic essays are unsurpassed in comprehensiveness and depth of understanding, examining not only battlefield maneuvers, but also rel evant economic, political, and psychological factors. Indeed, the precepts outlined by Sun Tzu can be applied outside the realm of military theory. It is read avidly by Japanese businessmen and in fact was touted in the movie Wall Street as the corporate raider's bible. The Art of War is the definitive study of combat. ...Show more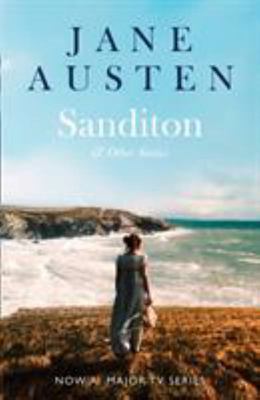 $12.99
AUD
Category: Popular Penguins | Series: Popular Penguins Ser.
First published in 1947, The Plague was an immediate best-seller, striking a powerful chord with readers who were struggling to understand the fascist 'plague' that had just overwhelmed Europe. Seventy years later, author and director Neil Bartlett has adapted Camus' classic for our own dangerous times. Using just five actors, his frank and gripping new stage version uses Camus' original words to put chaos under the microscope and to find hope in the power of our common humanity. ...Show more
$12.99
AUD
Category: Popular Penguins | Series: Popular Penguins
Oscar Wilde's The Picture of Dorian Gray is the story of a man who makes a devilish pact never to grow old. Dorian Gray remains forever young, indulging in unspeakable pleasures while his portrait bears the mark of his corrupt existence. A beautifully decadent tale of the destructive allure of perpetual youth, The Picture of Dorian Gray is a masterpiece of Victorian gothic horror. ...Show more
$24.99
AUD
$49.99
(50% off)
Category: Classic Fiction
A fine, exclusive edition of one of literature's most beloved stories. Featuring a laser-cut jacket on a textured book with foil stamping, all titles in this series will be first editions and will include individual numbered stickering."It was a dark winter day, and what with the shadows within, and wha t with the shadows without, he could but dimly discern the others who were brought there to have their arms bound. Some were standing; some seated. Some were lamenting, and in restless motion; but these were few. The great majority were silent and still, looking fixedly at the ground." - A Tale of Two Cities, Charles DickensAfter eighteen years as a political prisoner in the Bastille, the aging Dr. Manette is finally released and reunited with his daughter in England. However, there he meets two very different men, connected through their love for Lucie Manette. From London, they are all drawn against their will to Paris at the height of the Reign of Terror and soon fall under the lethal shadow of La Guillotine.A Tale of Two Cities (Seasons Edition -- Winter) is one of four titles available in October 2019. The winter season will include Little Women, Wuthering Heights, Pride and Prejudice, and A Tale of Two Cities. ...Show more
$12.99
AUD
Category: Popular Penguins | Series: Popular Penguins Ser.
From the father of 'gonzo journalism', Hunter S. Thompson's research for Hell's Angels involved more than a year of close association with the outlaws who burned a path through 1960s America, resulting in a masterpiece of underground reportage published in Penguin Modern Classics.'A phalanx of motorcycl es cam roaring over the hill from the west ... the noise was like a landslide, or a wing of bombers passing over. Even knowing the Angels I couldn't quite handle what I was seeing.' Huge bikes, filthy denim and an aura of barely contained violence; the Hell's Angels could paralyse whole towns with fear. But how much of that reputation was myth and how much was brutal reality? Only one man could discover the truth about these latter-day barbarians; Hunter S. Thompson, Dr Gonzo himself, the man who saw the fear and loathing at the heart of the American dream. Determined to discover the truth behind the terrifying reputation of these marauding biker gangs, Thompson spent a year on the road with the Angels, documenting his hair-raising experiences with Charger Charley, Big Frank, Little Jesus and the Gimp. Hell's Angels is the hair-raising result- a free-wheeling, impressionistic counter-culture classic that made Hunter S. Thompson's name as the wild man of American writing. ...Show more
$12.99
AUD
Category: Popular Penguins | Series: Popular Penguins Ser. | Reading Level: very good
Pride and PrejudiceBy Jane AustenElizabeth Bennet is Austen's most liberated and unambiguously appealing heroine, and Pride and Prejudice has remained over most of the past two centuries Austen's most popular novel. The story turns on the marriage prospects of the five daughters of Mr. and Mrs. Bennet: Elizabeth forms a prejudice against the proud and distant Mr. Darcy; Darcy's charming friend Charles Bingley falls in love with her sister Jane; and the handsome officer George Wickham forms attachments successively to Elizabeth and to her sister Lydia. Irvine's extensive introduction sets the novel in the context of the literary and intellectual history of the period, and deals with such crucial background issues as early-nineteenth century class relations in Britain, and female exclusion from property and power. ...Show more