$22.99
AUD
Category: Science Fiction | Series: DUNE | Reading Level: very good
Before The Matrix, before Star Wars, before Ender's Game and Neuromancer, there was Dune: winner of the prestigious Hugo and Nebula awards, and widely considered one of the greatest science fiction novels ever written. Melange, or 'spice', is the most valuable - and rarest - element in the universe; a drug that does everything from increasing a person's life-span to making intersteller travel possible. And it can only be found on a single planet: the inhospitable desert world Arrakis. Whoever controls Arrakis controls the spice. And whoever controls the spice controls the universe. When the Emperor transfers stewardship of Arrakis from the noble House Harkonnen to House Atreides, the Harkonnens fight back, murdering Duke Leto Atreides. Paul, his son, and Lady Jessica, his concubine, flee into the desert. On the point of death, they are rescued by a band for Fremen, the native people of Arrakis, who control Arrakis' second great resource: the giant worms that burrow beneath the burning desert sands. In order to avenge his father and retake Arrakis from the Harkonnens, Paul must earn the trust of the Fremen and lead a tiny army against the innumerable forces aligned against them. And his journey will change the universe. ...Show more
$18.99
AUD
Category: Science Fiction | Reading Level: very good
Ray Bradbury's internationally acclaimed novel Fahrenheit 451 is a masterwork of twentieth-century literature set in a bleak, dystopian future. Guy Montag is a fireman. In his world, where television rules and literature is on the brink of extinction, firemen start fires rather than put them out. His jo b is to destroy the most illegal of commodities, the printed book, along with the houses in which they are hidden. Montag never questions the destruction and ruin his actions produce, returning each day to his bland life and wife, Mildred, who spends all day with her television "family." But then he meets an eccentric young neighbor, Clarisse, who introduces him to a past where people didn't live in fear and to a present where one sees the world through the ideas in books instead of the mindless chatter of television. When Mildred attempts suicide and Clarisse suddenly disappears, Montag begins to question everything he has ever known. He starts hiding books in his home, and when his pilfering is discovered, the fireman has to run for his life. ...Show more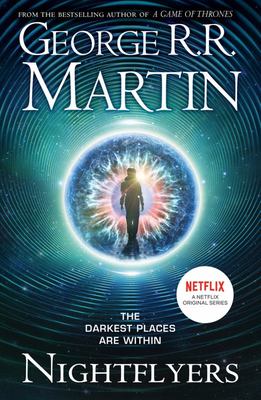 $9.99
AUD
$16.99
(41% off)
Category: Science Fiction
On a voyage toward the boundaries of the known universe, nine misfit academics seek out first contact with a shadowy alien race. But another enigma is the Nightflyer itself, a cybernetic wonder with an elusive captain no one has ever seen in the flesh. Soon, the crew discovers that their greatest myster y - and most dangerous threat is an unexpected force wielding a thirst for blood and terror. ...Show more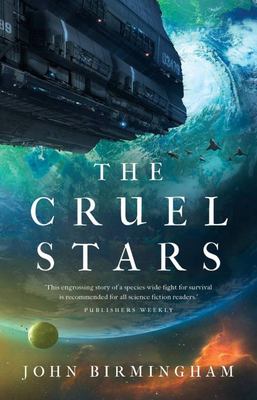 $9.99
AUD
$32.99
(69% off)
Category: Science Fiction | Series: Cruel Stars Trilogy Ser. | Reading Level: 2.5 Sci Fi
Everybody thought the Sturm were dead, engulfed by the Dark. They were wrong. Centuries after their defeat, the enemy has returned with an overwhelming attack on the fringes of human space. On the brink of annihilation, humankind's only hope is a few brave souls who survived the initial onslaught: Comma nder Lucinda Hardy, thrust into uncertain command of the Royal Armadalen Navy's only surviving warship; Booker3, a soldier of Earth, sentenced to die for treason, whose time on Death Row is cut short by the invasion; Alessia, a young royal of the Montanblanc Corporation, forced to flee when her home planet is overrun and her entire family executed; Sephina L'trel, the leader of an outlaw band who must call on all of their criminal skills to resist the invasion. And, finally, retired Admiral Frazer McLennan, the infamous hero of the first war with the Sturm hundreds of years ago, who hopes to rout his old foes once and for all - or die trying. These five flawed, reluctant heroes must band together to prevail against a relentless enemy and near-impossible odds. For if they fail, the future itself is doomed.   ...Show more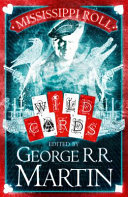 $9.99
AUD
$19.99
(50% off)
Category: Science Fiction | Series: Wild Cards
The return of the famous shared-world superhero books created and edited by George R. R. Martin, author of A Song of Ice and Fire Perfect for current fans and new readers alike, Mississippi Roll is an all-new, adventurous jaunt along one of America's greatest rivers, featuring many beloved characters fr om the Wild Cards universe Edited by #1 New York Times bestselling author George R. R. Martin, Mississippi Roll features the writing talents of Stephen Leigh, David D. Levine, John Jos. Miller, Kevin Andrew Murphy, Cherie Priest, and Carrie Vaughn. ...Show more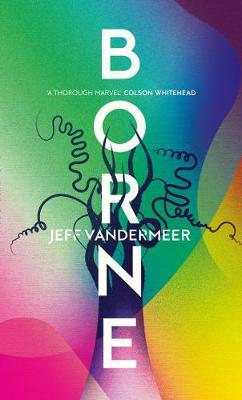 Borne
by Jeff VanderMeer
$9.99
AUD
$24.99
(60% off)
Category: Science Fiction
A novel that is simultaneously harrowing, dark, dangerous, funny and uplifting from the author of the Southern Reach trilogy "Am I a person?" Borne asks Rachel, in extremis. "Yes, you are a person," Rachel tells him. "But like a person, you can be a weapon, too." In a ruined, nameless city of the future , Rachel makes her living as a scavenger. She finds a creature she names Borne entangled in the fur of Mord, a gigantic despotic bear that once prowled the corridors of a biotech firm, the Company, until he was experimented on, grew large, learned to fly, and broke free. Made insane by the company's torture of him, Mord terrorizes the city even as he provides sustenance for scavengers. At first, Borne looks like nothing at all-just a green lump that might be a discard from the Company, which, although severely damaged, is rumored to still make creatures and send them to far-distant places that have not yet suffered collapse. Borne reminds Rachel of the island nation of her birth, now long lost to rising seas. She feels an attachment that she resents: attachments are traps, and in this world any weakness can kill you. Yet when she takes Borne to her subterranean sanctuary, Rachel convinces her lover, Wick-a special kind of dealer-not to render down Borne as raw genetic material for the drugs he sells. But nothing is quite the way it seems: not the past, not the present, not the future. If Wick is hiding secrets, so is Rachel-and Borne most of all. What Rachel finds hidden deep within the Company will change everything and everyone. There, lost and forgotten things have lingered and grown. What they have grown into is mighty indeed. ...Show more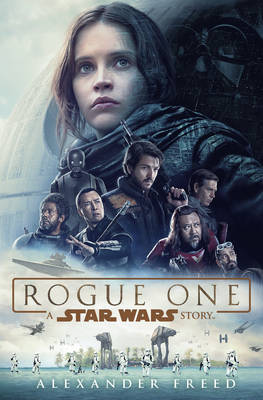 $9.99
AUD
$32.99
(69% off)
Category: Science Fiction | Series: Star Wars
The official novelization of the upcoming film Rogue One: A Star Wars Story, starring a band of rebels on a daring mission to steal the Death Star plans.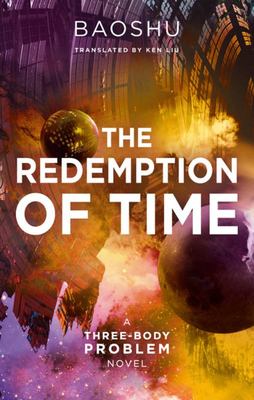 $9.99
AUD
$29.99
(66% off)
Category: Science Fiction
At the end of the fourth year of the Crisis Era, Yun Tianming, riddled with cancer, chose to end his life. His decision was the first step in a journey that would take him to the end of the universe and beyond. His brain was extracted from his body, flash frozen, put aboard a spacecraft and launched on a trajectory that will intercept the Trisolarian First Fleet in a few centuries. It is a desperate plan, almost certain to fail. But there is an infinitesimal chance that one day Tianming may, somehow, be able to send valuable information back to Earth. And so he does. His broadcasts from the Trisolarian fleet reveal the secrets of faster than light propulsion and the ultimate defence of black domains. This is Tianming's story. It reveals what happened to him when he was intercepted by the Trisolarians. It reveals the true nature of the struggle that has created the universal 'dark forest', and the ultimate fate of the Universe... ...Show more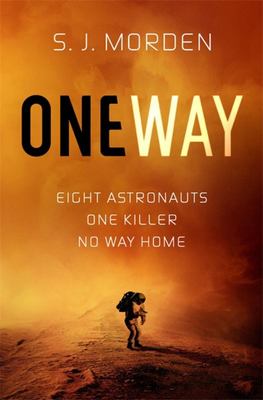 One Way
by S. J. Morden
$9.99
AUD
$29.99
(66% off)
Category: Science Fiction
  Eight astronauts. One killer. No way home. Andy Weir's The Martian meets Agatha Christie's And Then There Were None in this edge-of-your-seat science fiction thriller about one man's fight for survival on a planet where everyone's a killer. Frank Kittridge is serving life for murdering his son's dru g dealer, so when he's offered a deal by Xenosystems Operations - the corporation that owns the prison - he takes it. He's been selected to help build the first permanent base on Mars. Unfortunately, his crewmates are just as guilty of their crimes as he is. As the convicts set to work on the frozen wastes of Mars, the accidents multiply. Until Frank begins to suspect they might not be accidents at all . . .   Dr. S. J. Morden trained as a rocket scientist before becoming the author of razor-sharp, award-winning science fiction. Perfect for fans of Andy Weir's The Martian and Richard Morgan, One Way takes off like a rocket, pulling us along on a terrifying, epic ride with only one way out. ...Show more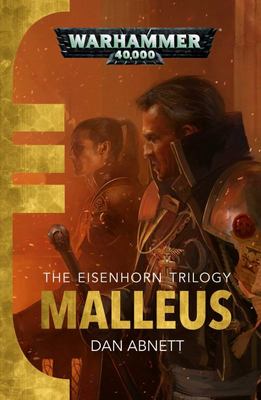 $9.99
AUD
$20.00
(50% off)
Category: Science Fiction | Series: Eisenhorn Ser.
Part two of the epic Eisenhorn trilogy returns   A century after his recovery of the alien Necroteuch, Gregor Eisenhorn is one of the Imperial Inquisition's most celebrated agents. But when a face from his past returns to haunt him, and he is implicated in a great tragedy that devastates the world of Thracian Primaris, Eisenhorn's universe crumbles around him. The daemon Cherubael is back, and seeks to bring the inquisitor to ruin - either by his death, or by turning him to the service of the Dark Gods. ...Show more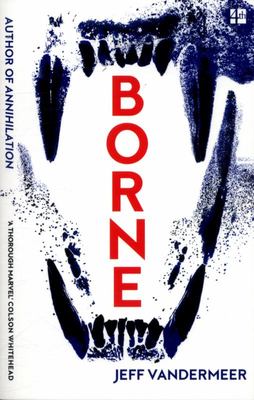 Borne
by Jeff VanderMeer
$9.99
AUD
$19.99
(50% off)
Category: Science Fiction
A FINANCIAL TIMES BOOK OF THE YEARThe dark, dangerous, funny and uplifting new novel from the author of Annihilation, the inspiration for the major motion picture directed by Alex Garland.'Neither of us had control of our monsters anymore'In a ruined city of the future, Rachel scavenges a strange creatu re from the fur of a despotic bear.She names him Borne.He reminds her of her homeland lost to rising seas, but her lover Wick is intent on rendering him down as raw material for the special drugs he sells. Nothing is quite what it seems, and if Wick is hiding secrets, so too is Rachel - and Borne most of all. ...Show more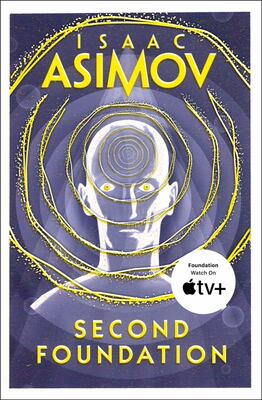 $9.99
AUD
$22.99
(56% off)
Category: Science Fiction | Series: Foundation Ser.
When the First Foundation was conquered by a force Seldon had not foreseen – the overwhelming power of a single individual, a mutant called the Mule – the second Foundation was forced to reveal its existence and, infinitely worse, a portion of its power. One man understood the shifting patterns of the i nhabited cosmos. This was Hari Seldon, the last great scientist of the First Empire. The mathematics of psychohistory enabled Seldon to predict the collapse of the Empire and the onset of an era of chaos and war. To restore civilization in the shortest possible time, Seldon set up two Foundations. The First was established on Terminus in the full daylight of publicity. But the Second, "at the other end of the galaxy", took shape behind a veil of total silence. Because the Second Foundation guards the laws of psychohistory, which are valid only so long as they remain secret. So far the second Foundation's location, its most closely guarded secret of all, has been kept hidden. The Mule and the remnants of the First Foundation will do anything to discover it. This is the story of the Second Foundation.   Top of page   ...Show more