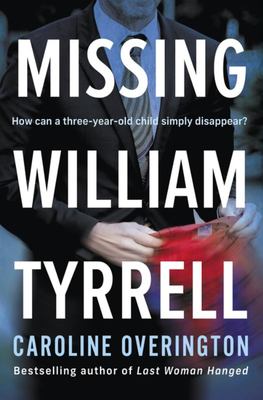 $34.99
AUD
Category: True Crime
   One minute a little boy is playing outside his foster nana's house, the next minute, he's gone. How can a three year old child simply disappear? On Friday 12 September 2014, William Tyrrell - a playful three-year-old boy dressed in a fire-engine red Spider-Man suit - disappears from a quiet street in broad daylight. It's assumed he's lost in the nearby bushland, but despite an intensive search, he's not found, and police start to suspect he's been abducted. No trace of William - not a shoe, not a hair - has ever been found, but now is not the time to surrender. How can a little boy just vanish? We have to find him. From best-selling author and Walkley Award-winning journalist, Caroline Overington, Missing William Tyrrell is a moving and compelling exploration of one of Australia's most baffling and heartbreaking mysteries. ...Show more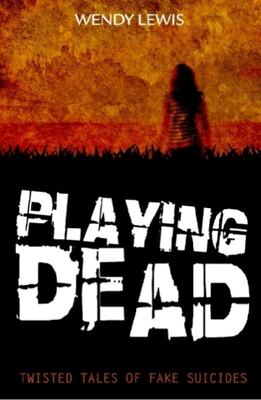 $9.99
AUD
$29.95
(66% off)
Category: True Crime
Pretending to be dead is one of the most bizarre ways to opt out of society. Despite the obvious risks, a surprising number of people attempt to leave their old life behind by faking suicide. And the results can be unbelievably madcap.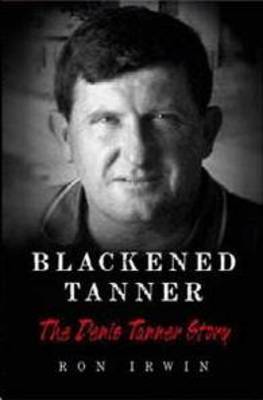 $9.99
AUD
$32.99
(69% off)
Category: True Crime
This is the story of Denis Tanner, a Victorian detective who hit the headlines in 1996, when a newspaper accused him of murdering two women, his sister-in-law Jennifer, who death in 1984 was treated as suicide, and Adele Bailey a transsexual prostitute who disappeared in 1978.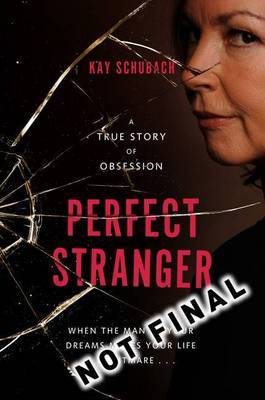 $19.99
AUD
$29.95
(33% off)
Category: True Crime
Simon Lowe was a master of his craft. Handsome and charismatic, smart and urbane, he sought out and hunted down vulnerable women - usually women who had money and who craved the exhilaration of romantic love and the sex that goes with it. He told them what they wanted to hear, promised them love with th e lot. This is Kay Schubach's story of what happened when she took the plunge with Simon, diving in recklessly to a new relationship and blowing up her life as she knew it. What she couldn't have foreseen was that Simon Lowe was a violent narcissist with a criminal history, who had done time for previous crimes against women. This is an insight into domestic violence in a place we don't expect to see it - Sydney with harbour views and a glass of French champagne. This extraordinarily candid account of what happened to Kay is like watching a car crash - terrible but impossible to look away. Part psychological thriller, part true crime, part cautionary tale, this is an extraordinary insight into what a woman will do for love and the promise of a baby - and at what cost. ...Show more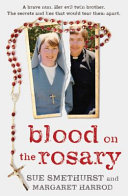 $9.99
AUD
$32.99
(69% off)
Category: True Crime
A heartfelt, brave and inspiring memoir about the power of speaking out A brave nun. Her twin brother. The secrets and lies that would tear them apart. There is a special bond that twins share, an ethereal connection that can't be put into words. Margaret Harrod shared that unique bond with her twin b rother Michael. As children they were inseparable and at age 22, together they gave their lives to the Catholic Church. Margaret became a nun and Michael a Salesian priest - it was the proudest day of their deeply religious parents' lives. Margaret cherishes those carefree childhood memories because the brother she adored is now in jail. Father Michael Aulsebrook pleaded guilty to multiple charges of molesting children, some as young as seven. And the unlikely whistleblower was his courageous twin sister. It cost Margaret everything, but she couldn't stay silent any longer about the damage her brother was wreaking in his community. Margaret knows of that damage firsthand, having had that trust betrayed herself. Blood on the Rosary is Margaret's story - how she sacrificed everything she held dear in the pursuit of the truth, and how she bravely fought her church and her community to bring paedophile priests to justice. 'Margaret Harrod's compelling life experience is a truth we all need to understand' Chrissie Foster, author of Hell on the Way to Heaven ...Show more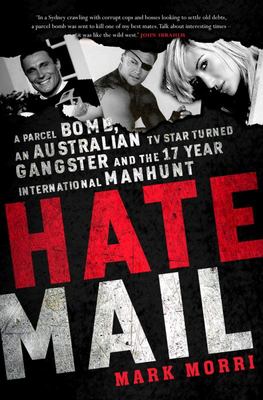 $19.99
AUD
$34.99
(42% off)
Category: True Crime
Sydney, 1998. Personal trainer Brett Boyd arrives home to find a package waiting in the driveway. It's addressed to his girlfriend, model and part-time escort Simone Farrow. Hours later, Boyd is in hospital, fighting for his life. The parcel was a bomb that had exploded in his face, leaving him badly di sfigured and lucky to be alive. Who was behind such a violent and calculated attack? What did they want? And why was the parcel addressed to his girlfriend? Suspicion immediately falls onto Boyd's former business partner, a rising TV star named Roberto de Heredia. But it turns out that there was much more to their 'business' than anyone had imagined, and the investigation leads straight to Kings Cross, the beating heart of Sydney's organised crime scene that has just descended into chaos in the wake of a royal commission into police corruption. De Heredia is soon arrested for the bombing, but while out on bail, he fakes his death and flees the country using a false passport. It's not until years later, long after he thinks he is safe living under a different name on the sunny coast of Spain, that two Aussie cops unearth the cold case file and decide that it's not over. And so ensues an international manhunt to see de Heredia extradited to Australia and brought to justice. Veteran crime reporter and bestselling author Mark Morri has followed these extraordinary events since the very beginning, and this book is filled with extensive interviews with detectives, crooks and the star witnesses. HATE MAIL is a gripping account of one of Sydney's most unbelievable and notorious cases, a story twenty years in the making. ...Show more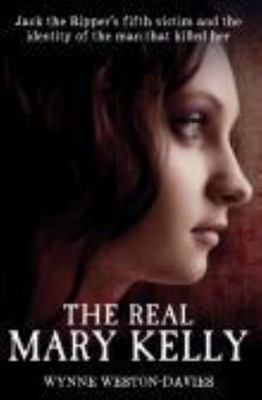 $9.99
AUD
$32.95
(69% off)
Category: True Crime
Many researchers have tried over the decades to discover Mary Jane Kelly's true identity. She was the final and most brutally murdered victim of Jack the Ripper, but almost nothing is known about her family or her earlier life. In this thrilling book, Mary's great-nephew Wynne Weston-Davies, who is an a uthor and surgeon, explores the inscrutable circumstances behind the Ripper's fifth and final victim and how the elusive life of Mary Jane Kelly is wholly intertwined with the mystery of her legendary killer. With echoes of The Suspicions of Mr Whicher and Sherlock Holmes in his pomp, The Real Mary Kelly is not only a classic 'whodunit', but an engrossing and utterly original 'whoisit?' Features, authored/comment pieces and book reviews will run in traditional print media, with focus on the culture and arts pages of national and regional newspapers. Reviews and competitions will run on various online platforms including Jack the Ripper websites and associated social media and blogs. ...Show more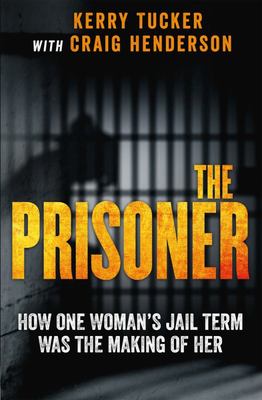 $19.99
AUD
$34.99
(42% off)
Category: True Crime
No Marketing Blurb
$7.99
AUD
$19.99
(60% off)
Category: True Crime
Now a major motion picture starring Robert Redford and Sissy Spacek, The Old Man and the Gun is here joined by two other riveting true-crime tales.   "The Old Man and the Gun" is the incredible story of a bank robber and prison escape artist who modeled himself after figures like Pretty Boy Floyd and who, even in his seventies, refuses to retire. "True Crime" follows the twisting investigation of a Polish detective who suspects that a novelist planted clues in his fiction to an actual murder. And "The Chameleon" recounts how a French imposter assumes the identity of a missing boy from Texas and infiltrates the boy's family, only to soon wonder whether he is the one being conned. In this mesmerizing collection, David Grann shows why he has been called a "worthy heir to Truman Capote" and "simply the best narrative nonfiction writer working today," as he takes the reader on a journey through some of the most intriguing and gripping real-life tales from around the world. ...Show more
$9.99
AUD
$22.99
(56% off)
Category: True Crime
By the New York Times bestselling author of Manson comes this comprehensive, authoritative, and tragic story of preacher Jim Jones, who was responsible for the Jonestown Massacre-the largest murder-suicide in American history. In the 1950s, a young Indianapolis minister named Jim Jones preached a curio us blend of the gospel and Marxism. His congregation was racially integrated, and he was a much-lauded leader in the contemporary civil-rights movement. Eventually, Jones moved his church, Peoples Temple, to northern California. He became involved in electoral politics and soon was a prominent Bay Area leader. In this riveting narrative, Jeff Guinn examines Jones' life, from his extramarital affairs, drug use, and fraudulent faith healing to the fraught decision to move almost a thousand of his followers to a settlement in the jungles of Guyana in South America. Guinn provides stunning new details of the events leading to the fatal day in November, 1978, when more than nine hundred people died-including almost three hundred infants and children-after being ordered to swallow a cyanide-laced drink. Guinn examined thousands of pages of FBI files on the case, including material released during the course of his research. He traveled to Jones' Indiana hometown, where he spoke to people never previously interviewed and uncovered fresh information from Jonestown survivors. He even visited the Jonestown site with the same pilot who flew there the day that Congressman Leo Ryan was murdered on Jones' orders. The Road to Jonestown is the definitive book about Jim Jones and the events that led to the tragedy at Jonestown. ...Show more