$24.99
AUD
Category: Travel
Descriptions, maps and colour photos for 63 walks. Includes: Almost 300 km of walking tracks, trails and beach walks; What to take on your walk; Benefits of walking; 10 minutes to 5+ hours; Quick find reference map; Melways map references; Areas covered include Point Nepean National Park to Langwarrin R eserve, Point Leo to Mt Martha and much more. ...Show more
$19.95
AUD
$99.00
(79% off)
Category: Travel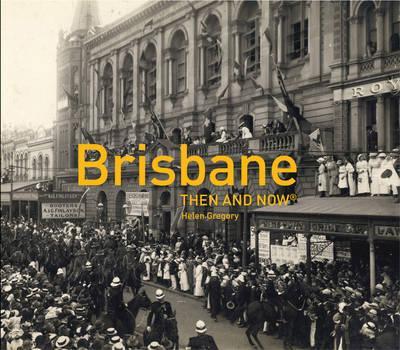 $9.99
AUD
$29.99
(66% off)
Category: Travel | Series: Then and Now#174; Ser.
 A fascinating compilation of vintage Brisbane images matched against the same viewpoint today, with text from a local Brisbane historian. Brisbane is a vibrant, fast-changing city. As the city has grown across the last century and a half many of the classic Victorian buildings have been preserved to bl end with the modern cityscape - other, less prestigious developments, have fallen by the wayside. Brisbane Then and Now shows how the high-rises have sprung up to form a dramatic backdrop to its older buildings, plus some sites that have disappeared, or changed beyond all recognition. Using archive photos from the late nineteenth century through to the 1950s, Brisbane Then and Now matches historical views with their twenty-first century equivalents. Sites include: The Treasury Building, Victoria Building, Floods of 1893, General Post Office, National Bank Building, Mooney Fountain, Customs House, Queens Wharf, Bellevue Hotel, The Mansions, Queensland Club, Botanic Gardens, City Hall, Anzac Square, St John's cathedral, Trades Hall, Wickham Terrace and The Gabba. ...Show more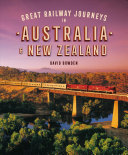 $29.99
AUD
$39.99
(25% off)
Category: Travel
  35 trips that highlight some of the most interesting, scenic and rewarding railway journeys in Australia and New Zealand. They include the renowned long-distance journeys, such as The Indian Pacific in Australia that takes travellers on a three-day trip from Perth to Sydney or the The Northern Explor er in New Zealand's North Island that stretches from Wellington to Auckland, as well as those that traverse stunning scenery, such as New Zealand's TranzAlpine train or the Spirit of the Outback in Australia. There are also routes on which restored steam locomotives operate and other lines included for the wonder of their engineering.   Trains are a great way to travel in these countries, taking you at ground level past superb scenery that often cannot be seen by any other means of transport. David Bowden's entertaining text describes the route, the major features of interest along the way and any special technical details about the locomotive or the track.   ...Show more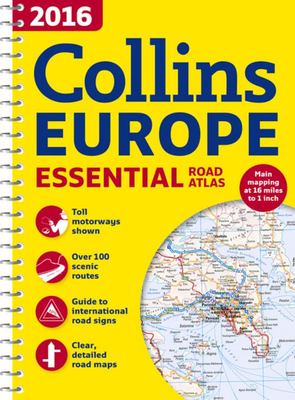 $14.99
AUD
$27.99
(46% off)
Category: Travel
This is an up-to-date A4 spiral bound road atlas of Europe containing clear, detailed road mapping, perfect for touring the Mediterranean, Iberian peninsula, Scandinavia, and many other European tourist destinations. Scale of main maps 1:1,000,000 (1 cm to 10 km / 1 inch to 16 miles). Clear, easy-to-fol low road maps at a scale of 1:1,000,000. Euroroutes and motorways are easily distinguished on the mapping. The maps also show international road classifications, road distances in kilometers, and relief is shown by attractive layer tints. Included are route planning maps, over 100 scenic routes, toll motorways, guide to international road signs, driving advice, useful internet links, route maps of 64 major cities, street plans of 16 major cities, locator diagrams on each page to help you navigate, more detailed road maps extending from Amsterdam to Munich, making route following easier through this densely populated area, and the top 25 European destinations as recommended on Tripadvisor(R). Mapping extends from the North Cape (Norway) to Gibraltar and from Ireland to east of Moscow. Also includes Iceland and Cyprus. ...Show more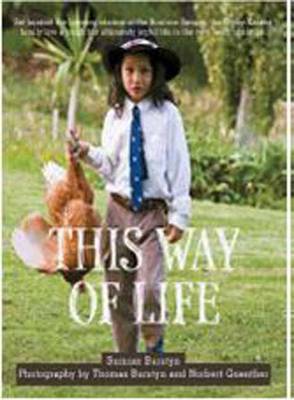 $9.99
AUD
$29.99
(66% off)
Category: Travel
The children are brought up to respect nature, their horses and each other. Regardless of their lack of material wealth, they never lose sight of the magic in everyday tasks - collecting eggs, helping their dad to break in horses, or hunting and preparing food for their family. Untamed and unafraid, the idea of risk is alien to them. To see then seven-year-old Aurora expertly ride a massive stallion bareback with no more than a rope halter asks us to re-examine our ideas of what children are capable of. With its genesis in the multi award-winning 2009 documentary of the same name, we see where the Ottley-Karena family is now. Faced with a range of new challenges, they approach life with characteristic dignity and strength. But is their unique lifestyle one that is sustainable in the long term? ...Show more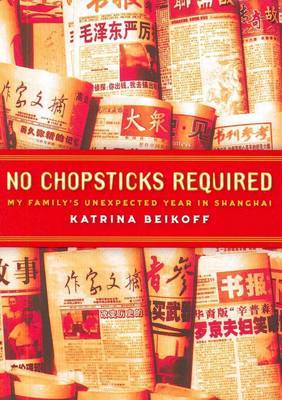 $9.99
AUD
$29.95
(66% off)
Category: Travel
In 2008, the author's journalist husband Shorty accepts a job offer working on The Shanghai Daily and together with their two small children, they embark on a fantastic adventure - living and working in China for a year.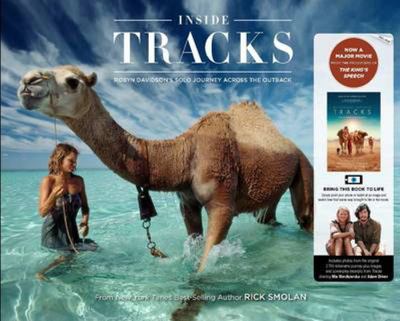 $14.99
AUD
$59.99
(75% off)
Category: Travel
Inside Tracks is the retelling of Robyn Davidson's journey from Alice Springs to the Indian Ocean, seen through the eyes of world renowned photographer, Rick Smolan, and now reimagined in the major motion picture, Tracks. In the late 1970s Robyn Davidson undertook an epic adventure - to travel solo acro ss the Australian outback from Alice Springs to the Indian Ocean, armed only with a few camels and her dog for company. Rick Smolan, a National Geographic photographer at the time, was employed to document Robyn's journey, by accompanying her along sections of her route, the result of which formed a long-lasting relationship between the two and a visually stunning account of one woman's dream of solitude, captured against the backdrop of the Australian outback. Inside Tracks is an ode to the Australian outback and Robyn's groundbreaking journey - a stunning coffee table book and reflection on our landscape in one. This unique story has now been turned into a major feature film featuring Mia Wasikowska and Adam Driver as the protagonists. Inside Tracks documents Robyn and photographer Rick Smolan's story and how her journey has resonated around the world. Featuring excerpts from the screenplay along with stills from the movie that show how closely the film mirrors the reality of the story, Inside Tracks is a must-have for lovers of Robyn's original book and the film alike. In addition, this book accompanies a unique photo recognition app' that plays scenes from the movie when placed over particular images in the book - a wonderful bonus for movie and tech' fans. Inside Tracks is a stunning coffee table book to be treasured, a book that brings to life one of the world's most unique travel stories. ...Show more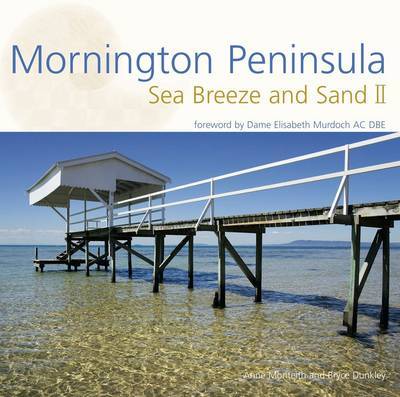 $49.99
AUD
Category: Travel | Series: Mornington Peninsula
Over three million day trippers visit the Mornington Peninsula each year. Located in the south-east corner of Australia, it is a favourite holiday destination for residents from the nearby metropolis of Melbourne. Sea Breeze and Sand II takes readers on a journey along 190 kilometres of coastline with d iverse bays and beaches, and seaside towns that exude a character of their own. Moving inland, the picturesque countryside is scattered with vineyards and cellar doors, market gardens and fresh produce, golf courses and national parks. An abundance of experiences awaits the discerning traveller, who is introduced to a lifestyle that is quintessentially Australian. Sea Breeze and Sand II encapsulates this special destination as a series of photographic moments taken from the air, sea and land; at dawn and dusk, in winter and summer, during storms and calm weather, from a historical and modern perspective. It will entice the uninitiated to visit the Peninsula for the first time, encourage locals to contemplate the riches at their doorstep, and inspire familiar holiday-makers to recapture the memories of their last vacation. ...Show more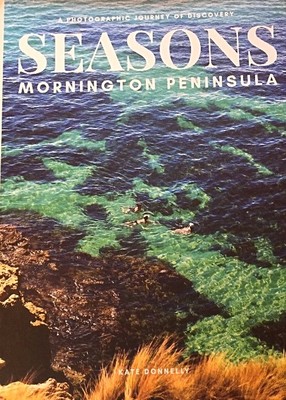 $79.95
AUD
Category: Travel
Kate leads us through the regions hinterland and coastal areas, through the public and private land, and introduces us to the people, animals and nature that make this region so compelling. For such a relatively small area, the Mornington Peninsula is diverse yet it's hard to believe that it's only one hour from Melbourne – a thriving metropolis of over 4.5 million people. Kate hopes that through her book she can inspire others to begin their own personal journey of discovery and get closer to nature's way of life. ...Show more
$14.99
AUD
$29.99
(50% off)
Category: Travel
"... The nature of the country is revealed through a combination of spectacular pictures and focused text. It explores the different terrain and landscapes of the country in turn -- coasts and islands, forests and woodland, rivers and lakes, plains and deserts, hills and mountains -- and uncovers the fa scinating flora and fauna that wil be found there, the peoples who inhabit them, and the incredible cultures that they have nurtured" -- Inside front cover. ...Show more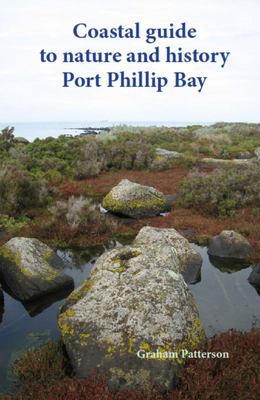 $29.99
AUD
Category: Travel
On holidays? Walking?  Just visiting the coast for a short outing? This book will enrich your appreciation of what you see. Common coastal animals and plants - with lots of photos Landforms - how they are influenced by geology Local history How to get to lesser-known spots