$9.99
AUD
$19.99
(50% off)
Category: Travel
A stunning book showcasing everything delicious on the Mornington Peninsula and Frankston. Find over 120 restaurants, cafes, wineries, breweries, cideries and foodie outlets. Engage with the stories and amazing photography. Find the Winery Touring Map and Beer, Cider and Spirits Trail. This is a must ha ve for every Peninsula foodie. ...Show more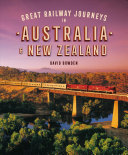 $29.99
AUD
$39.99
(25% off)
Category: Travel
  35 trips that highlight some of the most interesting, scenic and rewarding railway journeys in Australia and New Zealand. They include the renowned long-distance journeys, such as The Indian Pacific in Australia that takes travellers on a three-day trip from Perth to Sydney or the The Northern Explor er in New Zealand's North Island that stretches from Wellington to Auckland, as well as those that traverse stunning scenery, such as New Zealand's TranzAlpine train or the Spirit of the Outback in Australia. There are also routes on which restored steam locomotives operate and other lines included for the wonder of their engineering.   Trains are a great way to travel in these countries, taking you at ground level past superb scenery that often cannot be seen by any other means of transport. David Bowden's entertaining text describes the route, the major features of interest along the way and any special technical details about the locomotive or the track.   ...Show more
$19.99
AUD
$39.99
(50% off)
Category: Travel
Getting back to nature doesn't have to mean roughing it, not with this collection of 100 of Australia's best nature-based holidays. There's something for every kind of nature-lover in this beautiful book, from rustic cabins in national parks to glamping and luxe beachside resorts, family-friendly holida y parks, country hideaways, houseboats and even a treehouse. The book also covers a range of activities such as guided walks, cruises, safaris, 4WD adventures and bareboat charters.   You'll find all the information you need - how to get there, how long to stay, the best time to go, a price guide and handy travel hints, such as special kid-friendly features or alternative options in the area to suit your budget. However you like to go wild, you'll find inspiration with Australia's Best Nature Escapes. ...Show more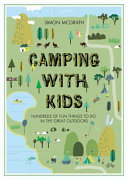 $9.99
AUD
$19.99
(50% off)
Category: Travel
Seasoned camper Simon McGrath draws on a lifetime's experience so your kids can enjoy every minute of their camping holiday. Start in your backyard and graduate to the wilderness. Go orienteering or hang out at a festival. Watch the sun rise or go on a night walk. Climb a mountain or spot a constellatio n. And cook up a storm - even in a storm.Camping With Kids has more than 300 cool ideas - from games for the car trip to recipes and adventure activities - to help you and your family get the most out of any camping experience. ...Show more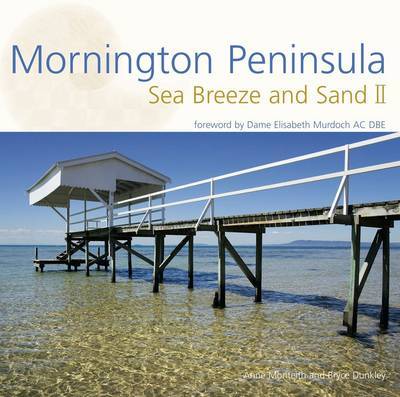 $49.99
AUD
Category: Travel | Series: Mornington Peninsula
Over three million day trippers visit the Mornington Peninsula each year. Located in the south-east corner of Australia, it is a favourite holiday destination for residents from the nearby metropolis of Melbourne. Sea Breeze and Sand II takes readers on a journey along 190 kilometres of coastline with d iverse bays and beaches, and seaside towns that exude a character of their own. Moving inland, the picturesque countryside is scattered with vineyards and cellar doors, market gardens and fresh produce, golf courses and national parks. An abundance of experiences awaits the discerning traveller, who is introduced to a lifestyle that is quintessentially Australian. Sea Breeze and Sand II encapsulates this special destination as a series of photographic moments taken from the air, sea and land; at dawn and dusk, in winter and summer, during storms and calm weather, from a historical and modern perspective. It will entice the uninitiated to visit the Peninsula for the first time, encourage locals to contemplate the riches at their doorstep, and inspire familiar holiday-makers to recapture the memories of their last vacation. ...Show more
$19.95
AUD
$99.00
(79% off)
Category: Travel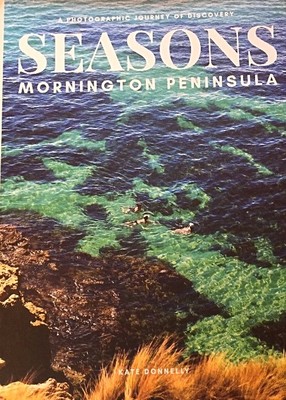 $79.95
AUD
Category: Travel
Kate leads us through the regions hinterland and coastal areas, through the public and private land, and introduces us to the people, animals and nature that make this region so compelling. For such a relatively small area, the Mornington Peninsula is diverse yet it's hard to believe that it's only one hour from Melbourne – a thriving metropolis of over 4.5 million people. Kate hopes that through her book she can inspire others to begin their own personal journey of discovery and get closer to nature's way of life. ...Show more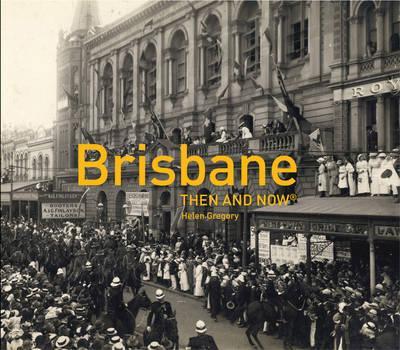 $9.99
AUD
$29.99
(66% off)
Category: Travel | Series: Then and Now#174; Ser.
 A fascinating compilation of vintage Brisbane images matched against the same viewpoint today, with text from a local Brisbane historian. Brisbane is a vibrant, fast-changing city. As the city has grown across the last century and a half many of the classic Victorian buildings have been preserved to bl end with the modern cityscape - other, less prestigious developments, have fallen by the wayside. Brisbane Then and Now shows how the high-rises have sprung up to form a dramatic backdrop to its older buildings, plus some sites that have disappeared, or changed beyond all recognition. Using archive photos from the late nineteenth century through to the 1950s, Brisbane Then and Now matches historical views with their twenty-first century equivalents. Sites include: The Treasury Building, Victoria Building, Floods of 1893, General Post Office, National Bank Building, Mooney Fountain, Customs House, Queens Wharf, Bellevue Hotel, The Mansions, Queensland Club, Botanic Gardens, City Hall, Anzac Square, St John's cathedral, Trades Hall, Wickham Terrace and The Gabba. ...Show more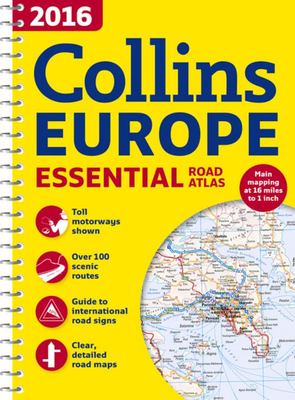 $14.99
AUD
$27.99
(46% off)
Category: Travel
This is an up-to-date A4 spiral bound road atlas of Europe containing clear, detailed road mapping, perfect for touring the Mediterranean, Iberian peninsula, Scandinavia, and many other European tourist destinations. Scale of main maps 1:1,000,000 (1 cm to 10 km / 1 inch to 16 miles). Clear, easy-to-fol low road maps at a scale of 1:1,000,000. Euroroutes and motorways are easily distinguished on the mapping. The maps also show international road classifications, road distances in kilometers, and relief is shown by attractive layer tints. Included are route planning maps, over 100 scenic routes, toll motorways, guide to international road signs, driving advice, useful internet links, route maps of 64 major cities, street plans of 16 major cities, locator diagrams on each page to help you navigate, more detailed road maps extending from Amsterdam to Munich, making route following easier through this densely populated area, and the top 25 European destinations as recommended on Tripadvisor(R). Mapping extends from the North Cape (Norway) to Gibraltar and from Ireland to east of Moscow. Also includes Iceland and Cyprus. ...Show more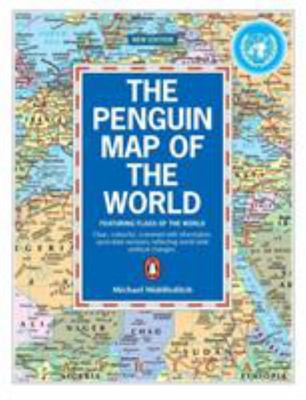 $14.95
AUD
Category: Travel
Includes the flags of the world and political boundaries.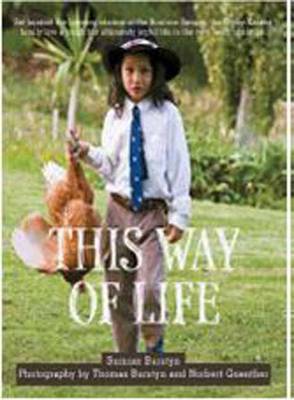 $9.99
AUD
$29.99
(66% off)
Category: Travel
The children are brought up to respect nature, their horses and each other. Regardless of their lack of material wealth, they never lose sight of the magic in everyday tasks - collecting eggs, helping their dad to break in horses, or hunting and preparing food for their family. Untamed and unafraid, the idea of risk is alien to them. To see then seven-year-old Aurora expertly ride a massive stallion bareback with no more than a rope halter asks us to re-examine our ideas of what children are capable of. With its genesis in the multi award-winning 2009 documentary of the same name, we see where the Ottley-Karena family is now. Faced with a range of new challenges, they approach life with characteristic dignity and strength. But is their unique lifestyle one that is sustainable in the long term? ...Show more
$14.99
AUD
$29.99
(50% off)
Category: Travel
"... The nature of the country is revealed through a combination of spectacular pictures and focused text. It explores the different terrain and landscapes of the country in turn -- coasts and islands, forests and woodland, rivers and lakes, plains and deserts, hills and mountains -- and uncovers the fa scinating flora and fauna that wil be found there, the peoples who inhabit them, and the incredible cultures that they have nurtured" -- Inside front cover. ...Show more