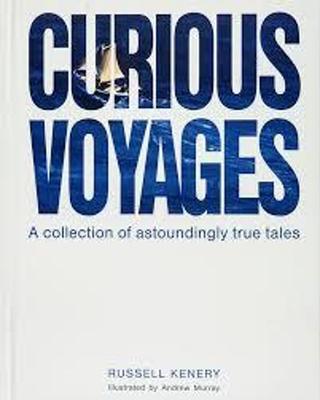 $39.95
AUD
Category: Ships & Boating
Over thousands of years the world was wide with wind-powered boats, one of man's most beautiful constructions, and sailors had to struggle in the age-old game of Man vs Sea. This collection of tales is not a history of sail, it's a voyage through centuries of curious sailing adventures.
$24.99
AUD
$49.99
(50% off)
Category: Technology and Transport
To complement his fully illustrated history of utes in Australia, Joel Wakely has gathered together dozens of fascinating stories about many of the models that various Australian manufacturers (and indeed some overseas ones too) have produced since the early 20th century. Joel tells the whole story of u tes in Australia, from the first home-constructed vehicles in the 1910s and 20s, to Fords first true ute in the 1930s, the first all-Australian (Holden) ute in the early 1950s, and the highlights of several more decades of ute development. With contributions from dozens of ute enthusiasts about their myriad cars plus hundreds of photographs, many never seen in print before, this is a ute book like no other, a book from the heart that goes deep into the passion that utes engender. ...Show more
$14.99
AUD
$29.99
(50% off)
Category: Technology and Transport
When Kate Ulman and her family set out on a six-month caravanning adventure, they bought an old caravan and breathed new life into it with vintage finds and hand-crafted accessories. 'Vantastic' tells the story of that adventure and shares advice and top tips - from caravan craft projects to tips on how to select the best caravan park and how to set up home when you get there. This is the only guide you'll need to learn how to create a whimsical and nostalgic caravan experience in the modern world. ...Show more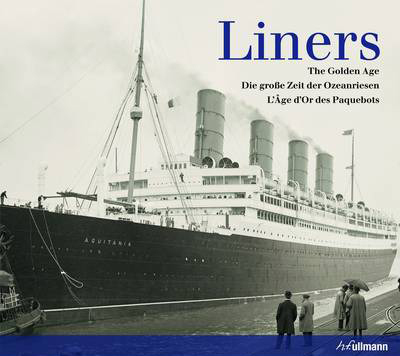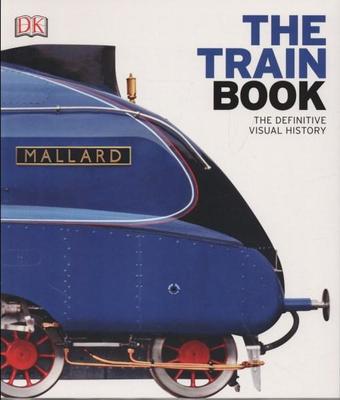 $19.99
AUD
$29.99
(33% off)
Category: Technology and Transport | Series: Definitive Visual Histories
Definite visual history and glorious celebration of all things train and track. The Train Book traces the history and role of trains from the first steam engines to diesel engines and then to today's high-speed bullet trains. You'll take a journey through the most important trains of each period and see iconic trains such as the Orient Express, the Fairy Queen, the Mallard and the Javelin in incredible detail, discovering the anatomy of these legendary engines. The Train Book gives you a truly international view of trains, exploring some of the world's most impressive rail routes from South Africa to Siberia, including the Darjeeling Himalayan Railway and the high-speed Japanese Tokaido Shinkansen line. You'll discover the stories of key innovators, designers and engineers who advanced rail travel, the challenges they faced and the cultural backdrop against which the railways were built. The Train Book is the perfect gift for train enthusiasts of all ages. ...Show more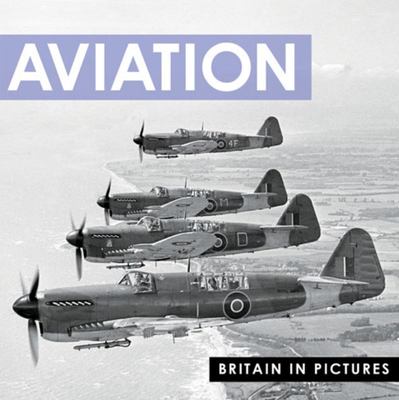 Aviation
by Press Association, Ltd.
$14.99
AUD
$19.99
(25% off)
Category: Technology and Transport | Series: Britain in Pictures
This is a shrunk-down version of the compelling 100 Years of Aviation. It includes photographs hand-picked from the archives of the Press Association. From the first powered, heavier-than-air flight by the Wright brothers in 1903 to wartime reconnaissance, ground attacks and aerial 'dogfights', the pict ures in this book capture many pioneering moments of manned flight. From the rise and demise of the giant airships to Lindbergh's transatlantic flight, the introduction of the first jet aircraft and the post war boom in private and commercial aviation, pictures reveal that while it became the norm for holidaymakers to jet around the world in airliners, the pioneering days of aviation are far from over: adventurers still launch themselves off hilltops on hang gliders or fly balloons around the world, while aircraft can now take pilots to the edge of space. ...Show more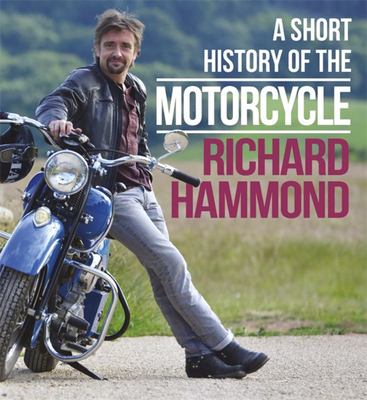 $14.99
AUD
$39.99
(62% off)
Category: Technology and Transport
It's cold, wet and dangerous, so why do we do it? Richard Hammond's A SHORT HISTORY OF THE MOTORCYCLE attempts to explain what it is about bikes and biking that calls to so many people, leaving them powerless to resist. This entertaining guide charts the history of the bike from its origins as a cheap a nd modest means of transport for the masses to its modern incarnations: a terrifying symbol of rebellion and menace, a high-tech racing machine and the rich kid's plaything. We look at the bikes that have propelled people across the world to work, to school and to their doom. As for the bikers ... Edwardian ladies did it, though not in large numbers. Young bucks desperate to prove their manhood did it, because it was the cheapest speed available. Hammond examines bikers of every type, from the happy farmer trundling through fields on their Honda Cub to the Hell's Angel terrorizing Californian towns on their hog. Wittily written and well illustrated, A SHORT HISTORY OF THE MOTORCYCLE is a thrilling ride for bikers and non-bikers alike. ...Show more
$29.99
AUD
$80.00
(62% off)
Category: Technology and Transport
The railways of the USA have a great following, both in the United States where there are large numbers of rail fans and increasingly in Britain/Europe, where there are enthusiasts who visit and model North American railroads. The number and variety of these railway operations, is both colourful and int eresting to enthusiasts, used to rail transport of a more subdued and stayed nature. In addition to the big mainline companies, there are numerous short line and industrial concerns who run equally interesting train operations. David Cable has visited the USA on fourteen occasions and has travelled extensively across most of the states, photographing railroads of every shape and size. This book will not only interest enthusiasts in Britain and Europe, but also rail fans in the USA, who are keen railroad book buyers and modellers. ...Show more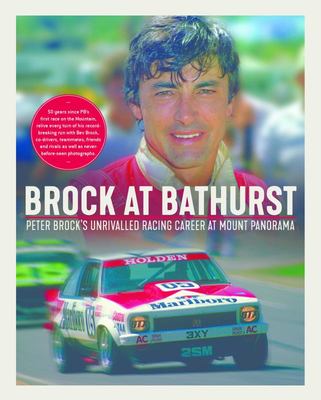 $39.99
AUD
Category: Technology and Transport
No driver is as connected to a single track as the legendary Peter Brock is to Bathurst. Half a century ago, a shy and bearded Brock first took on Mount Panorama, the track he was destined to dominate with a record nine wins, earning him the mantle 'King of the Mountain'. That uncanny relationship bet ween driver and track is the focus of this book, a 360-degree look at every race of Brock's glorious Bathurst career. Relive Peter Perfect's reign over the Mountain in the company of Bev Brock, his partner of nearly three decades, as well as mechanics, teammates, rivals and friends who witnessed his genius up close. Featuring over 150 images, including previously unseen photographs from Brock's private collection, Brock at Bathurst is a nostalgic and exhilarating celebration of an iconic pairing in Australian sport. ...Show more
$19.99
AUD
Category: Technology and Transport | Series: My Cool Ser.
Motorcycle riders today have an increasingly sophisticated and more specialised range of bikes to choose from but interest in classic bikes has also influenced the design of these new machines. Looking back across the 100 years or so of the motorcycle, my cool motorcycle features over 60 stylish bikes o f all shapes and sizes along with a cross-section of passionate owners and their personal stories. Many of these iconic bikes have been customised with unique styling and the high-quality, stylish photography illustrates a plethora of bike detailing covering signage, gauges, dials and bike typography. The book also includes details of extraordinary intercontinental journeys, bike culture, early examples of powered bicycles used in the First World War through sidecars for carrying the family to cutting edge, 21st century design capable of speeds over 150mph, bike collectors, iconic legends of motorcycle racing, and a look at different uses for motorcycles. ...Show more