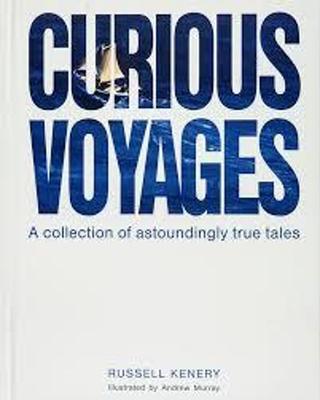 $39.95
AUD
Category: Ships & Boating
Over thousands of years the world was wide with wind-powered boats, one of man's most beautiful constructions, and sailors had to struggle in the age-old game of Man vs Sea. This collection of tales is not a history of sail, it's a voyage through centuries of curious sailing adventures.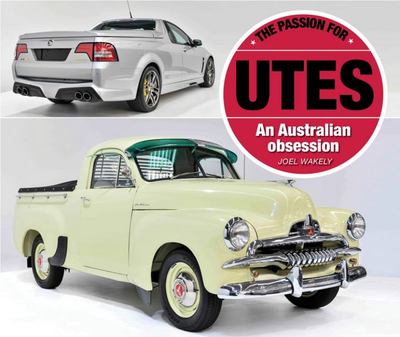 $24.99
AUD
$49.99
(50% off)
Category: Technology and Transport
To complement his fully illustrated history of utes in Australia, Joel Wakely has gathered together dozens of fascinating stories about many of the models that various Australian manufacturers (and indeed some overseas ones too) have produced since the early 20th century. Joel tells the whole story of u tes in Australia, from the first home-constructed vehicles in the 1910s and 20s, to Fords first true ute in the 1930s, the first all-Australian (Holden) ute in the early 1950s, and the highlights of several more decades of ute development. With contributions from dozens of ute enthusiasts about their myriad cars plus hundreds of photographs, many never seen in print before, this is a ute book like no other, a book from the heart that goes deep into the passion that utes engender. ...Show more
$9.99
AUD
$39.99
(75% off)
Category: Technology and Transport
Did you know there are over 47,000 facts in the world?* And the good news is, many of them are in this book. That's right, The Grand Tour A-Z of the Car is the only reference guide you need for cars, driving and all related matters, especially if you're not too fussed about those facts being accurate. I n this lavishly tooled book you will find a rich and satisfying collection of motor-related informations from the origins of Porsche and the fate of Lada to the dark history of the Wankel engine and the correct name for those weird little hairs on new tyres. Throughout the book, Jeremy Clarkson, Richard Hammond and James May are on hand to share their knowledge and wisdom, and then we've made the pictures bigger to fill in the gaps around it. If you want to impress your friends, and then annoy your friends, and then cause your friends to think "Oh God, now they're telling us about the slightly ironic way in which the founder of MG died" before hurriedly leaving your house, possibly forever, The Grand Tour A-Z of the Car is the book for you. The Grand Tour A-Z of the Car - literally bursting with facts!** * Grand Tour estimate** Not literally ...Show more
$14.99
AUD
$29.99
(50% off)
Category: Technology and Transport
When Kate Ulman and her family set out on a six-month caravanning adventure, they bought an old caravan and breathed new life into it with vintage finds and hand-crafted accessories. 'Vantastic' tells the story of that adventure and shares advice and top tips - from caravan craft projects to tips on how to select the best caravan park and how to set up home when you get there. This is the only guide you'll need to learn how to create a whimsical and nostalgic caravan experience in the modern world. ...Show more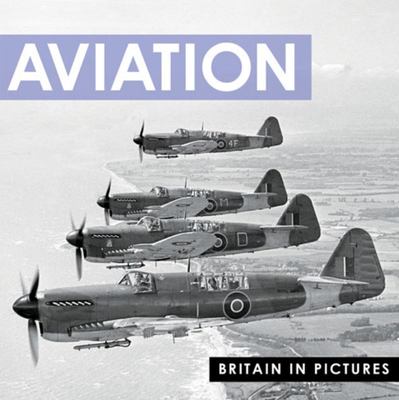 Aviation
by Press Association, Ltd.
$14.99
AUD
$19.99
(25% off)
Category: Technology and Transport | Series: Britain in Pictures
This is a shrunk-down version of the compelling 100 Years of Aviation. It includes photographs hand-picked from the archives of the Press Association. From the first powered, heavier-than-air flight by the Wright brothers in 1903 to wartime reconnaissance, ground attacks and aerial 'dogfights', the pict ures in this book capture many pioneering moments of manned flight. From the rise and demise of the giant airships to Lindbergh's transatlantic flight, the introduction of the first jet aircraft and the post war boom in private and commercial aviation, pictures reveal that while it became the norm for holidaymakers to jet around the world in airliners, the pioneering days of aviation are far from over: adventurers still launch themselves off hilltops on hang gliders or fly balloons around the world, while aircraft can now take pilots to the edge of space. ...Show more
$29.99
AUD
$80.00
(62% off)
Category: Technology and Transport
The railways of the USA have a great following, both in the United States where there are large numbers of rail fans and increasingly in Britain/Europe, where there are enthusiasts who visit and model North American railroads. The number and variety of these railway operations, is both colourful and int eresting to enthusiasts, used to rail transport of a more subdued and stayed nature. In addition to the big mainline companies, there are numerous short line and industrial concerns who run equally interesting train operations. David Cable has visited the USA on fourteen occasions and has travelled extensively across most of the states, photographing railroads of every shape and size. This book will not only interest enthusiasts in Britain and Europe, but also rail fans in the USA, who are keen railroad book buyers and modellers. ...Show more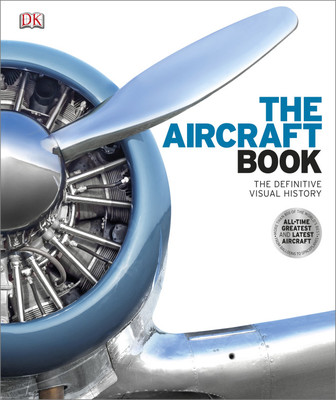 $32.99
AUD
$49.99
(34% off)
Category: Technology and Transport | Series: Definitive Visual Histories
The Wright Brothers mastered powered flight thanks to the invention of mechanisms to alter the lift of wings and a more efficient propeller design. Examining significant aircraft from these early breakthroughs through the rapid technical advances of the following decades to contemporary models and proto types, this volume employs Dorling Kindersley's trademark style of using countless illustrations cut out against a white background to tell the story of flight in a way that is clear, concise and entertaining. ...Show more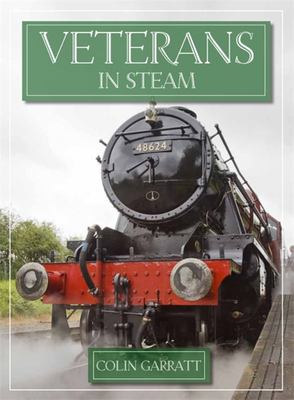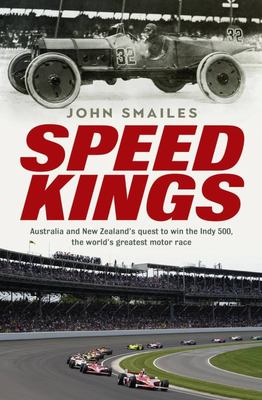 $32.99
AUD
Category: Technology and Transport
The fascinating, definitive story of Australia and New Zealand's quest to win the world's greatest motor race. Winning the Indianapolis 500, the greatest spectacle in motorsport, has been a quest for Australians and New Zealanders since the first race in 1911. Seventeen have tried and two have succeede d: Scott Dixon in 2008 and Will Power in 2018. Rupert Jeffkins, Australia's original speed king, entered the first Indy 500 and on his second attempt in 1912 came within five kilometres of victory. He and Italian Ralph De Palma created legend when they pushed their car to the finish line after it blew up while leading. Speed Kings tells Jeffkins' full story for the first time.The lure of the Brickyard, paved with 3.2 million bricks, has drawn champions from both sides of the Tasman. Sir Jack Brabham, his son Geoffrey and grandson Matthew have each tried to win. So have the 'big three' of New Zealand motor racing: Bruce McLaren, Denny Hulme and Chris Amon. Now Scott McLaughlin looks set to become the next driver from down under to chase American motor racing's greatest prize.Indy doesn't offer up victory lightly. Blinding speed - nudging 380 km/h and averaging 280 km/h over 500 miles - makes the Brickyard one of the most precarious racetracks in the world. Forty-two drivers have died attempting the 500. Speed Kings tells the story of the Australian and New Zealand drivers, team owners, engineers, even commentators who've made the Brickyard their quest.   ...Show more
$49.99
AUD
Category: Technology and Transport
Take an action-packed flight through the history of aircraft and the intrepid pioneers who made a dream become reality.Featuring more than 800 of the greatest commercial and military aircraft ever made, this visual celebration of aeroplanes and aviation traces the history of flight over the past century .With examples of the latest aircraft from around the world, The Aircraft Book takes you on an action-packed ride through to the 21st century, from the first prototypes to today's supersonic jets. Explore stunning photographic galleries of planes, helicopters, and airships, each accompanied by its vital statistics. See inside legendary planes such as the Gipsy Moth, Spitfire, and Concorde, with virtual tours of each key model, from the exterior to the cockpit. Discover the details of aircraft engines from manufacturers such as Rolls-Royce and Rotax to see what powers a great aircraft's performance. And find out how famous marques such as Boeing and Lockheed came to be household names.Aviation enthusiasts of all stripes and ages will be captivated by DK's The Aircraft Book - a comprehensive and beautifully presented guide to the story of flight. ...Show more