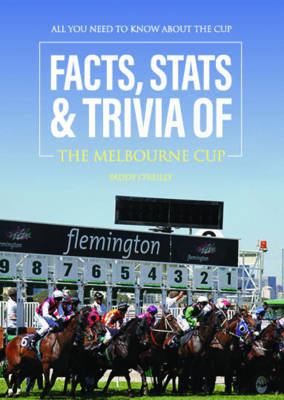 $4.99
AUD
$14.99
(66% off)
Category: Sport
This one little book has all the important information for 155 years of The Melbourne Cup - winners, placegetters, jockeys, trainers, prizemoney, starting prices, margins of victory, weights, winning saddle numbers and barriers.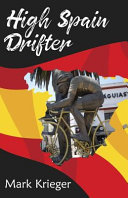 $24.99
AUD
Category: Sport
Cyclist, Mark Krieger and his wife Roz set off on another of their many fascinating journeys throughout Europe, this time around Spain and Portugal's Iberian Peninsula. Following the footsteps of many of cycling's more memorable moments, the pair soon become captivated by each country's unique history, culture, and not least architecture, that became influenced by 700 years of Moorish presence ...Show more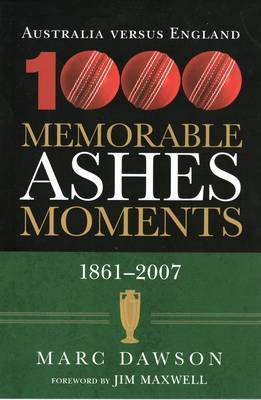 $4.99
AUD
$24.99
(80% off)
Category: Sport
The Ashes contest between Australia and England has been one of the world's great sporting events since tours between the countries commenced in 1861; the introduction of the Ashes in 1882 gave it a competitive edge that is even stronger in 2009. Here we have 1000 memorable moments drawn from every tour since 1861, and each of the 316 Tests played between the archrivals, the majority for the coveted Ashes urn. There are also potted results of other major games, including one-day internationals and tour matches, statistical highlights, records of all the Tests, and lists of the players who toured. ...Show more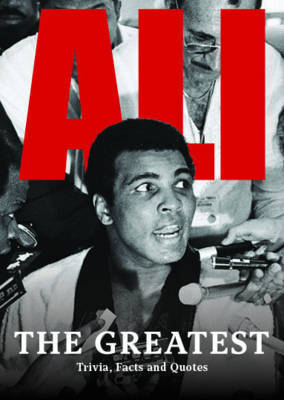 $9.99
AUD
$14.99
(33% off)
Category: Sport
The world mourned at the recent passing of one of the greats of our time, American Olympian, boxer and activist, Muhammad Ali. Widely regarded as one of the most significant and celebrated sports figuresof the 20th century, Muhammad Ali set the highest standards in all of hisathletic feats. He was one o f the greatest boxers of all time. He remains the only threetimelineal heavyweight champion winning the title in 1964, 1974 and1978. Between February 25, 1964 and September 19, 1964, Ali reigned as theundisputed heavyweight champion of the world. ALI: THE GREATEST, is a culmination of triva, facts and quotes from Ali andall those he inspired, about his inspiring and at times, controversial, life inand out of the ring." ...Show more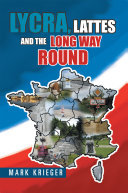 $24.99
AUD
Category: Sport
As I drew closer to the town of Pont-de- Vaux... I found myself thinking of some of the places I'd passed through. There were so many tiny hamlets, villages and larger towns, some vibrant and fine-looking, others lifeless, run down and in dire need of repair. Then there were, of course, the countless nu mbers of French people who had helped me piece together the jigsaw of roads along my way. The places I was riding through weren't quite the same, but there was that unmistakable pungent smell of agriculture in the air and the sight of fat cows chomping lazily on mouthfuls of grass. It was vastly different from the Hautes-Alps and the bustling stretch of Mediterranean coast, but full of its own charm and character nonetheless.' Beginning with the idea of tackling some of Europe's most formidable mountains on his road bike, Mark Krieger, along with his wife Roz, started his journey around France - from the medieval town of Langres - and instantly fell in love with the country. Known for its history, culture, fine cuisine and above all, its cycling, it became the perfect setting for a "Tour" of a lifetime. ...Show more
$9.99
AUD
$29.99
(66% off)
Category: Sport
A memoir that explores the fragility and meaning of life, even if you happen to be a Wallaby legend. It's the unthinkable for anyone - to be blind-sided by a life-threatening illness in the prime of life, with no prior warning and no time to prepare loved-ones for a life after you. On April 16th, 2012 M ichael Lynagh - retired Rugby great - primed for a mid-career full of business, charity and sports analysis, was suddenly forced to re-evaluate every aspect of his and his family's existence. While with friends in Brisbane having a friendly beer or two, a seemingly fit and healthy Michael Lynagh suffered a serious stroke and was admitted to the Royal Brisbane Hospital. He was just forty-eight years old and everything about life and how he viewed it changed in an instant. this is a life-affirming memoir of how you cope, recover and rebuild. ...Show more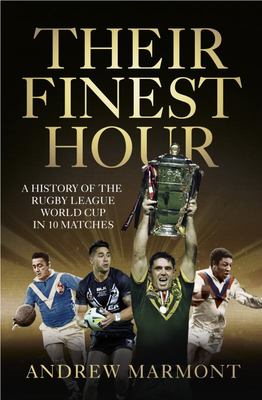 $9.99
AUD
$32.99
(69% off)
Category: Sport
The story of the Rugby League World Cup, vividly brought to life with first-hand stories from the players, coaches and administrators who were behind the big moments. More than sixty years ago, Paul Barriere decided to host rugby league's first ever World Cup tournament. An enthralled Parisian public st ood on concrete bleachers as their country fought gallantly in the final after suffering total rugby league abolishment a few years earlier. Each of the four teams lacked resources and money, with Britain not having cash to employ a coach or make their team blazers. Fast-forward to 2013 and the game's elite have access to sports scientists, earn high six-figure salaries and train in English Premier League-style facilities. Spectators can sit in lavish corporate boxes or the comfy surroundings of top-class stadiums, as global sponsors add their support behind a tournament that has set new standards in sporting excellence. From Great Britain training with a sock wrapped in a vest, Graeme Langland's 'try that wasn't', the violent 1960s, how New Zealand got Wayne Bennett, Wales and USA's gallant performances and England's epic semi-final against the Kiwis, this is a narrative of what made the World Cups so enthralling. From interviewing rugby league's biggest names like Johnny Whiteley, Wally Lewis, Dean Bell and Glenn Lazarus to master coaches such as Clive Griffiths, Ricky Stuart and Frank Endacott, Marmont brings together an exciting mixture of stories, anecdotes and interviews that will appeal to both rugby league supporters and anyone who loves a good sporting read. ...Show more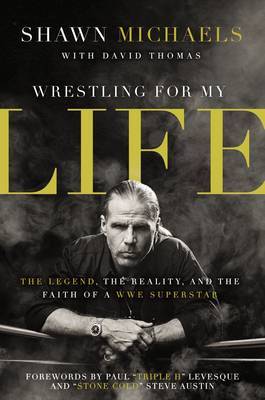 $9.99
AUD
$35.99
(72% off)
Category: Sport
In Wrestling for My Life, WWE superstar Shawn Michaels shares from his heart about the highs and lows of his life inside the WWE. Included are some never-before-shared stories and an intimate look into his career as well as stories of hunting, family, and faith. With millions of fans, Michaels had adula tion and all the attention he could ask for, but he discovered there was something more. When he became a committed Christian during his years in the WWE it had to affect everything. Michaels reveals what it is like to be a man of faith in this unusual world and shares insights for all of us. ...Show more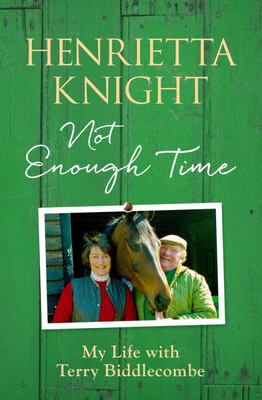 $9.99
AUD
$24.99
(60% off)
Category: Sport
The story of a great love between a racehorse trainer and her husband This is the rollercoaster story of a great love, between racehorse trainer, Henrietta Knight and her husband, Terry Biddlecombe. It is a story of triumph and tragedy in equal measures, as together they trained the great Best Mate to win three consecutive Cheltenham Gold Cups, before the horse's shocking death in 2005 and Terry's in 2014. Henrietta and Terry were an unusual pairing: she a bluestocking biology teacher, he a hell-raising ex-champion jockey, with alcoholism and two failed marriages behind him. After Terry died, Best Mate's owner said, "They were known as the odd couple, but in actual fact there was nothing odd about them at all. They were simply madly in love with each other.' Now, for the first time, Henrietta tells not only their story, but the story of Best Mate's tragic death, which changed their lives forever. ...Show more
$9.99
AUD
$50.00
(80% off)
Category: Sport
The life and times of the most successful coach in league football history. Author Glenn McFarlane examines Jock McHale's record 37 years as coach of Collingwood, his impact on the club and their seven premierships under his charge, including four consecutive flags from 1927-1930, a feat no club has eve r matched. ...Show more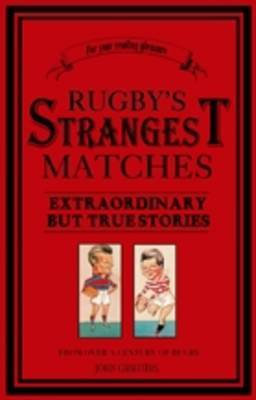 $9.99
AUD
$24.99
(60% off)
Category: Sport | Series: Strangest S.
Rugby fans will delight in this extraordinary collection of astonishing true stories from the past 130 years, which reveal a bizarre side to the sport hitherto uncelebrated. Here you'll find:The Irish international who arranged his marriage in order to qualify for leave of absence to play against Englan d. The match in which a team of top soccer players beat their rugby counterparts literally at their own game. The riotous encounter that led to a seven-year lapse in the fixture. The international where an entire Wales side were sent off. The unknown who played for his country due to an administrative mistake. ...Show more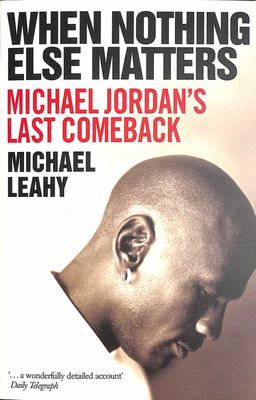 $22.99
AUD
Category: Sport
For fans of Netflix's The Last Dance, this is the definitive account of Michael Jordan's spectacular and disastrous return to basketball. As one of the greatest, most celebrated athletes in history, Michael Jordan conquered professional basketball as no one before. Powered by a potent mix of charisma, n ear superhuman abilities and a ferocious drive to dominate the game, he achieved every award and accolade conceivable before retiring from the Chicago Bulls and taking an executive post with the Washington Wizards. But retirement didn't suit the man who was once king, and at the advanced age of thirty-eight Michael Jordan decided it was time to reclaim the court that was once his. Having closely followed Jordan's final two seasons, Michael Leahy draws a fascinating portrait of an intensely complex man hampered by injuries and assaulted by younger players eager to usurp his throne. In this enthralling book Jordan emerges as an ambitious, at times deeply unattractive character with, unsurprisingly, a monstrous ego. WHEN NOTHING ELSE MATTERS is an absorbing portrait not only of one athlete's overriding ambition, but also of a society so in thrall to its sports stars that it is blind to all their faults. ...Show more