$2.99
AUD
Category: Philosophy | Series: Penguin Little Black Classics
Why do I know a few more things? Why am I so clever altogether? Self-celebrating and self-mocking autobiographical writings from Ecce Homo, the last work iconoclastic German philosopher Nietzsche wrote before his descent into madness.   One of 46 new books in the bestselling Little Black Classics s eries, to celebrate the first ever Penguin Classic in 1946. ...Show more
$12.99
AUD
Category: Philosophy | Series: Popular Penguins Ser. | Reading Level: very good
Alain de Botton has performed a stunning feat: he has transformed arcane philosophy into something accessible and entertaining, useful and kind. Drawing on the work of six of the world's most brilliant thinkers, de Botton has arranged a panoply of wisdom to guide us through our most common problems. Fro m the frustration of misplacing your keys to the sadness of losing a loved one, the writings of Seneca can offer consolation. For the agony of not having enough money, Epicurus has a solution that everyone can afford. If your life is beset by difficulty after difficulty, wise advice may be found in the words of Nietzsche. The Consolations of Philosophy is smart, lucid, and pleasing, a rare sort of book that wonderfully fulfills the promise of its title. ...Show more
$35.00
AUD
Category: Philosophy
The Sunday Times Bestseller and New York Times Bestseller. A book of hope for uncertain times. 'Feeling a little blue? Meet the new Winnie the Pooh.' The Daily Mail 'A wonderful work of art and a wonderful window into the human heart' Richard Curtis Enter the world of Charlie's four unlikely friends, di scover their story and their most important life lessons. The conversations of the boy, the mole, the fox and the horse have been shared thousands of times online, recreated in school art classes, hung on hospital walls and turned into tattoos. In Charlie's first book, you will find his most-loved illustrations and some new ones too.     ...Show more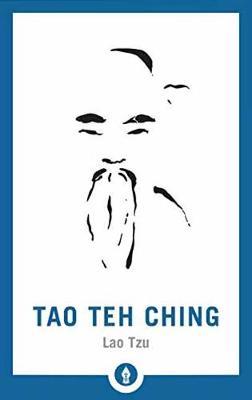 $21.99
AUD
Category: Philosophy
Written more than two thousand years ago, the Tao Teh Ching, or "The Classic of the Way and Its Virtue," is one of the true classics of the world of spiritual literature. Traditionally attributed to the legendary "Old Master," Lao Tzu, the Tao Teh Ching teaches that the qualities of the enlightened sage or ideal ruler are identical with those of the perfected individual. Today, Lao Tzu's words are as useful in mastering the arts of leadership in business and politics as they are in developing a sense of balance and harmony in everyday life. To follow the Tao or Way of all things and realize their true nature is to embody humility, spontaneity, and generosity.John C. H. Wu has done a remarkable job of rendering this subtle text into English while retaining the freshness and depth of the original. A jurist and scholar, Dr. Wu was a recognized authority on Taoism and the translator of several Taoist and Zen texts and of Chinese poetry.This book is part of the Shambhala Pocket Library series. The Shambhala Pocket Library is a collection of short, portable teachings from notable figures across religious traditions and classic texts. The covers in this series are rendered by Colorado artist Robert Spellman. The books in this collection distill the wisdom and heart of the work Shambhala Publications has published over 50 years into a compact format that is collectible, reader-friendly, and applicable to everyday life. ...Show more
$27.99
AUD
Category: Philosophy
From the author of The Architecture of Happiness, a bold argument on how we can still benefit, without believing, from the wisdom, the beauty, and the consolatory power that religion has to offer.   What if religions are neither all true nor all nonsense? The long-running and often boring debate betw een fundamentalist believers and non-believers is finally moved forward by Alain de Botton's inspiring new book, which boldly argues that the supernatural claims of religion are entirely false -- but that religion still has some very important things to teach the secular world. ...Show more
$16.99
AUD
Category: Philosophy
Learn everything you need to know about the world of philosophy- from the key thinkers to modern concepts in a brand new portable size. To the complete novice learning about philosophy can be daunting - The Little Book of Philosophy changes all that. With the use of powerful and easy-to-follow images, famous quotations, and explanations that are easily understandable, this book cuts through any misunderstandings to demystify the subject. Each chapter is organised chronologically, and covers not only the big ideas, but the philosophers who first voiced them, as well as cross-referencing with earlier and later ideas and thinkers. The Little Book of Philosophy untangles knotty theories and sheds light on abstract concepts, and is perfect for anyone with a general interest in how our social, political, and ethical ideas are formed, as well as students of philosophy and politics. Covers major and niche topics, from moral ethics to philosophies of religion. ...Show more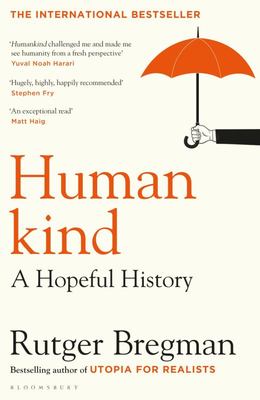 $32.99
AUD
Category: Philosophy
A Guardian Book to Look Out For in 2020 'Humankind challenged me and made me see humanity from a fresh perspective' Yuval Noah Harari From 'the folk hero of Davos', Fox News antagonist and author of the international bestseller Utopia for Realists comes a radical history of our innate capacity for kin dness. It's a belief that unites the left and right, psychologists and philosophers, writers and historians. It drives the headlines that surround us and the laws that touch our lives. From Machiavelli to Hobbes, Freud to Pinker, the roots of this belief have sunk deep into Western thought. Human beings, we're taught, are by nature selfish and governed primarily by self-interest. Providing a new historical perspective on the last 200,000 years of human history, Humankind makes a new argument- that it is realistic, as well as revolutionary, to assume that people are good. When we think the worst of others, it brings out the worst in our politics and economics too. In this major book, internationally bestselling author Rutger Bregman shows how believing in human kindness and altruism can be a new way to think o and act as the foundation for achieving true change in our society. It is time for a new view of human nature. ...Show more
$34.99
AUD
Category: Philosophy
'How can I get in touch with this real self, underlying all my surface behaviour? How can I become myself?' Carl Rogers, US psychotherapist The Inner Self is a book about the ways we hide from the truth about ourselves - both as individuals and as human beings - and the psychological freedom we enjoy wh en we finally face that most searching question of all: 'Who am I, really?' Hugh Mackay, one of Australia's most respected social psychologists, explores our 'top 20' hiding places - from addiction to materialism, nostalgia to victimhood. His explanation for our evasiveness is simple but profound: we fear the demands of love. He argues that love is our highest ideal, the richest source of life's meaning and purpose, and the key to our emotional security, personal serenity and confidence. Yet Mackay exposes the great paradox of human nature that while love brings out our best, we don't always want our best brought forward. Love promotes goodness, but we don't always want to be good. Powerfully written and drawing on a lifetime of research, The Inner Self shows how we can overcome our reluctance to live lovingly and, in the process, lead more meaningful and fulfilling lives.   ...Show more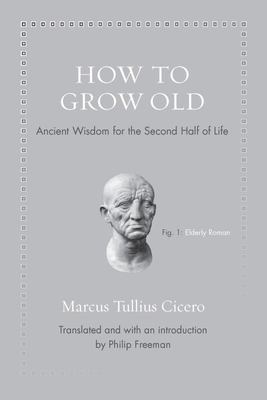 $29.99
AUD
Category: Philosophy | Series: Ancient Wisdom for Modern Readers Ser.
Worried that old age will inevitably mean losing your libido, your health, and possibly your marbles too? Well, Cicero has some good news for you. In How to Grow Old, the great Roman orator and statesman eloquently describes how you can make the second half of life the best part of all-and why you might discover that reading and gardening are actually far more pleasurable than sex ever was. Filled with timeless wisdom and practical guidance, Cicero's brief, charming classic-written in 44 BC and originally titled On Old Age-has delighted and inspired readers, from Saint Augustine to Thomas Jefferson, for more than two thousand years. Presented here in a lively new translation with an informative new introduction and the original Latin on facing pages, the book directly addresses the greatest fears of growing older and persuasively argues why these worries are greatly exaggerated-or altogether mistaken. Montaigne said Cicero's book "gives one an appetite for growing old." The American founding father John Adams read it repeatedly in his later years. And today its lessons are more relevant than ever in a world obsessed with the futile pursuit of youth. ...Show more
Beyond Good and Evil
by Friedrich Nietzsche; Tom Butler-Bowdon (Series edited by); Christopher Janaway (Introduction by)
$20.95
AUD
Category: Philosophy | Series: Capstone Classics Ser.
A deluxe, high-quality edition of Friedrich Nietzsche's seminal work Beyond Good and Evil is one of the final books by German philosopher Friedrich Nietzsche. This landmark work continues to be one of the most well-known and influential explorations of moral and ethical philosophy ever conceived. Expan ding on the concepts from his previous work Thus Spoke Zarathustra, Nietzsche adopts a polemic approach to past philosophers who, in his view, lacked critical sense in accepting flawed premises in their consideration of morality. The metaphysics of morality, Nietzsche argues, should not assume that a good man is simply the opposite of an evil man, rather merely different expression of humanity's common basic impulses. Controversial in its time, as well as hotly debated in the present, Nietzsche's work moves beyond conventional ethics to suggest that a universal morality for all human beings in non-existent - perception, reason and experience are not static, but change according to an individual's perspective and interpretation. The work further argues that philosophic traditions such as "truth," "self-consciousness" and "free will" are merely inventions of Western morality and that the "will to power" is the real driving force of all human behaviour. This volume: Critiques the belief that actions, including domination or injury to the weak, can be universally objectionable Explores themes of religion and "master and slave" morality Includes a collection of stunning aphorisms and observations of the human condition Part of the bestselling Capstone Classics Series edited by Tom Butler-Bowdon, this collectible, hard-back edition of Beyond Good and Evil provides an accessible and insightful Introduction by leading Nietzsche authority Dr Christopher Janaway. This deluxe volume is perfect for anyone with interest in philosophy, psychology, science, history and literature.   ...Show more
Meditations
by Marcus Aurelius; Tom Butler-Bowdon (Series edited by); Donald Robertson (Introduction by)
$20.95
AUD
Category: Philosophy | Series: Capstone Classics Ser.
A deluxe special edition of the ancient classic written by the Roman Emperor known as "The Philosopher" Meditations is a series of personal journals written by Marcus Aurelius, Emperor of Rome from 169 to 180 AD. The last of the "Five Good Emperors," he was the most powerful and influential man in the Western world at the time. Marcus was one of the leaders of Stoicism, a philosophy of personal ethics which sought resilience and virtue through personal action and responsibility. Stoicism, viewed as a foundation of modern self-help, has inspired many personal development and psychotherapy approaches through to the present day. Meditations is perhaps the most important source of our modern understanding of Stoic philosophy. Its twelve books chronicle different stages of Marcus Aurelius' life and ideas. Although he ruled during the Pax Romana, the age of relative peace and stability throughout the empire, his reign was marked by near-constant military conflict and a devastating plague which killed upwards of five million people. Aurelius' writings give modern readers an unprecedented look into the "spiritual exercises" which helped him through his tumultuous life and strengthened his patience, empathy, generosity, self-knowledge and emotional health. The private reflections recorded in the Meditations were never meant to be published, rather they were a source for Marcus' own guidance and self-improvement, and jotted down by campfires or in military tents on the Roman front. The lessons, insights and perspectives contained within this remarkable work are just as relevant today as they were two millennia ago. This volume: Presents the timeless wisdom of Emperor Marcus Aurelius and his Stoic philosophy, with new research on his life and times Contains valuable insights on topics such as resilience, moderation and emotional control Discusses how to live "in agreement with nature" and abide by strong ethical principles Part of the bestselling Capstone Classics Series edited by Tom Butler-Bowdon, this attractive, high-quality hardcover volume includes: An original Introduction by Marcus Aurelius authority and Stoicism expert Donald Robertson, author of How To Think Like A Roman Emperor. A modernised, up to date version of the classic George Long translation. Meditations: The Philosophy Classic is a volume which will occupy a prominent place in any library for years to come.   ...Show more
$22.99
AUD
Category: Philosophy
What aspects of your life do you really control? What do you do when you cannot guarantee that things will turn out in your favour? And what can Stoicism teach us about how to live together? In the past few years, Stoicism has been making a comeback. But what exactly did the Stoics believe? In Lessons in Stoicism, philosopher John Sellars weaves together the key ideas of the three great Roman Stoics - Seneca, Epictetus and Marcus Aurelius - with snapshots of their fascinating lives, to show us how their ideas can help us today. In vivid prose, Sellars shows how the works of these three Stoics have inspired readers ever since, speaking as they do to some of the perennial issues that face anyone trying to navigate their way through life. Their works, fundamentally, are about how to live - how to understand one's place in the world, how to cope when things don't go well, how to manage one's emotions and how to behave towards others. Consoling and inspiring, Lessons in Stoicism is a deeply thoughtful guide to the philosophy of a valuable life. ...Show more