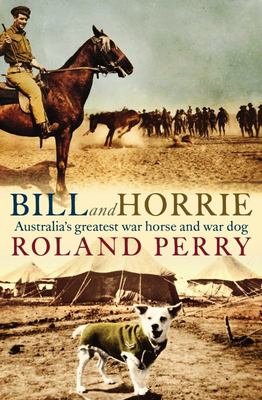 $29.99
AUD
Category: Australian History
Two bestselling stories of Australian animals during wartime, now in one volume.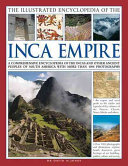 $14.99
AUD
$29.99
(50% off)
Category: History
A sumptuously illustrated history of the politics, art, architecture, mythology and legends of the Incas.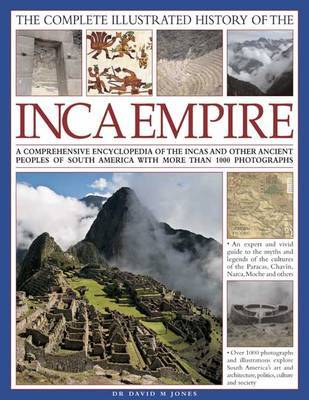 $19.99
AUD
$49.99
(60% off)
Category: History
This is a comprehensive encyclopedia of the Incas and other ancient people of South America with more than 1000 photographs. It provides an exploration of the political and social history, art, architecture and mythology of the lost cultures of the Andes. It presents an in-depth history of the ancient p eople of South America including the Paracas, Chavin, Nazca, Moche, Wari, Lambayeque-Sipan, Tiwanaku, Chimu and Inca. Discover the breathtaking developments in Andean art, from the mysterious lines etched in the Nazca desert to the lovely temples erected at Kotosh, La Galgada and Aspero. Over 1000 colour photographs, paintings, artefacts, maps and artworks bring the ancient cultures of the South America to vivid life. The history of the Incas fascinates the modern world. This groundbreaking book separates fact from fiction, exploring the native people of Peru and the Andes, their mythologies and ancient belief systems, and the amazing beauty of Inca art and architecture. It opens with the culture and history of its many kingdoms and their mythological rituals and beliefs. The second half of the book focuses on the day-to-day lives of ordinary people and the beautiful art they created, such as ceramics, gold- and silverwork and fabrics. This authoritative volume combines over 1000 striking illustrations with lively and engaging text. ...Show more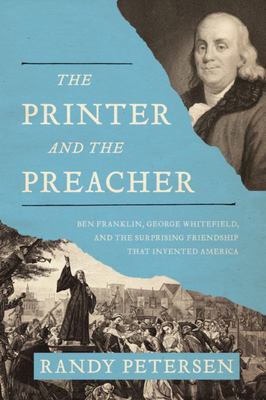 $9.99
AUD
$44.99
(77% off)
Category: History
They were the most famous men in America. They came from separate countries, followed different philosophies, and led dissimilar lives. But they were fast friends. No two people did more to shape America in the mid-1700s.Benjamin Franklin was the American prototype: hard-working, inventive, practical, f unny, with humble manners and lofty dreams. George Whitefield was the most popular preacher in an era of great piety, whose outdoor preaching across the colonies was heard by thousands, all of whom were told, "You must be born again." People became excited about God. They began reading the Bible and supporting charities. When Whitefield died in 1770, on a preaching tour in New Hampshire, he had built a spiritual foundation for a new nation--just as his surviving friend, Ben Franklin, had built its social foundation. Together these two men helped establish a new nation founded on liberty. This is the story of their amazing friendship. ...Show more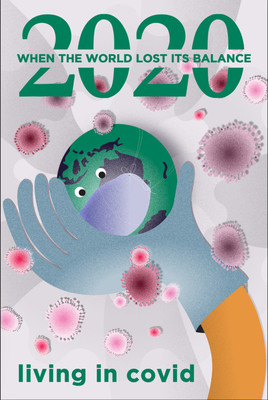 $24.95
AUD
Category: History
An anthology of experiences and thoughts from around the world, during the Coronavirus pandemic of 2020.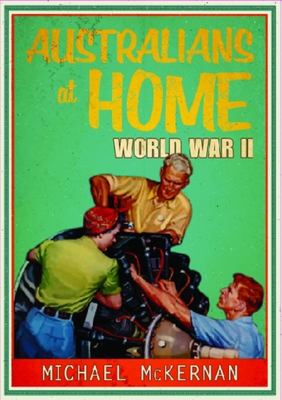 $14.99
AUD
$34.95
(57% off)
Category: History
The best-selling Australians at Home were the first books to study the Australian home front, during World War I and II, in depth and detail. Michael McKernan has a University Medal and a doctorate from the Australian National University, he lectured in Australian History at the University of New South Wales ...Show more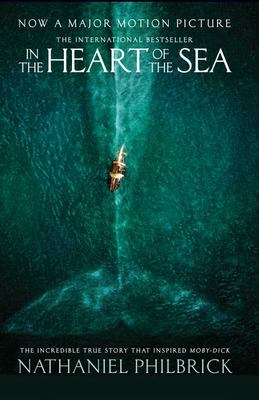 $7.99
AUD
$22.99
(65% off)
Category: History | Reading Level: Adult
The epic true-life story of one of the most notorious maritime disasters of the nineteenth century - and inspiration for 'Moby-Dick' - reissued to accompany a major motion picture due for release in December 2015, directed by Ron Howard and starring Chris Hemsworth, Benjamin Walker and Cillian Murphy. W hen the whaleship Essex set sail from Nantucket in 1819, the unthinkable happened. A mere speck in the vast Pacific ocean - and powerless against the forces of nature - Essex was rammed and sunk by an enraged sperm whale, and her twenty crewmen were forced to take to the open sea in three small boats. Ninety days later only a handful of survivors were rescued - and a terrifying story of desperation, cannibalism and courage was revealed... One of the greatest sea yarns ever spun, 'In the Heart of the Sea' is the true story of the extraordinary events that inspired Herman Melville's masterpiece 'Moby-Dick'. ...Show more
$14.99
AUD
$34.99
(57% off)
Category: Australian History | Reading Level: 4 Non Fiction
The story of Australia's last bushranging gang - the murderous Kenniffs. Easter Sunday, 1902, deep in the Carnarvon Ranges a police constable and station manager are slain then later incinerated, their remains stuffed into saddlebags. Accused of the ghoulish crime are two members of the bushranging Ken niff gang, fast gaining notoriety as Queensland's equivalent of the Kelly gang. Yet the murders are a bold escalation from the petty fraud, horse stealing and cattle duffing the gang is known for. Starving and exhausted after three long months on the run, the brothers are finally captured, and so the wheels of justice start to turn. The story of the Kenniffs has fascinated Mike Munro for decades - ever since he found out these last bushrangers were his family. If not for Mike's grandfather illegally changing his name in shame from Kenniff to Munro, this major figure in Australian television would be known to us as Mike Kenniff. But who were Mike's relatives? What drove them to their life of crime? And were the brothers really responsible for such terrible murders? In answering these questions Mike Munro takes us back to the dawn of Federation, when bush skills and horsemanship could help outlaws escape the police, when remote pastoralists were vulnerable targets for thieves and marauders, when race and class divides were entrenched - but resented - and when brutal, feckless outlaws faced the ultimate punishment. This is a story that is both gripping and personal, and an insight into an Australia just coming of age. PRAISE FOR THE LAST BUSHRANGERS 'All families have a secret ... but Mike's is a doozy! This touching, TRUE story is a terrific read!' Di Morrissey ...Show more
$34.99
AUD
Category: Australian History
Charismatic, intelligent and handsome, George Scott is unlike any other bushranger. Born into a privileged life in famine-wracked Ireland, Scott's family loses its fortune and is forced to flee to New Zealand. There, Scott joins the local militia and fights as a soldier against the Maori in the brutal N ew Zealand wars. After recovering from a series of serious gunshot wounds, he sails to Australia and becomes a Lay Preacher, captivating churchgoers with his fiery and inspiring sermons. But Scott is also prone to bursts of madness. The local villagers back in Ireland often whispered that a 'wild drop' ran in the blood of the Scott family. One night he dons a mask in a small country town, arms himself with a gun and, dubbing himself Captain Moonlite, brazenly robs a bank before staging one of the country's most audacious jailbreaks. After falling in love with fellow prisoner James Nesbitt, a boyish petty criminal desperately searching for a father figure, Scott finds himself unable to shrug off his criminal past. Pursued and harassed by the police, he stages a dramatic siege and prepares for a final showdown with the law - and a macabre executioner without a nose. Meticulously researched and drawing on previously unpublished material, Moonlite is a brilliant work of non-fiction that reads like a novel. Told at a cracking pace, and based on many of the extensive letters Scott wrote from his death cell, Moonlite is set amid the violent and sexually-repressed era of Australia in the second half of the 19th century. With a cast of remarkable characters, it weaves together the extraordinary lives of our bushrangers and the desperation of a young nation eager to remove the stains of its convict past. But most of all, Moonlite is a tragic love story. For these are the dying days of the bushrangers and Captain Moonlite is about to make his last stand. ...Show more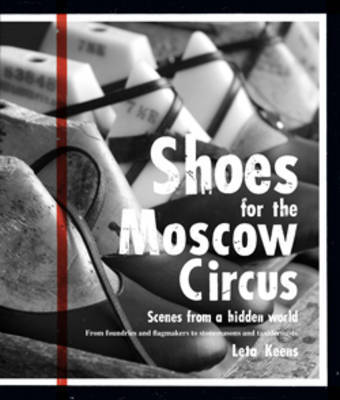 $9.99
AUD
$59.95
(83% off)
Category: History
An atmospheric, lyrical look behind the scenes of a number of Australian trades and industries, many of which are fast disappearing in the modern world. Leta Keens discovered far more than simply the history and processes involved in these trades. She also tells the stories of the characters who inhabit these intriguing, often little-known worlds. ...Show more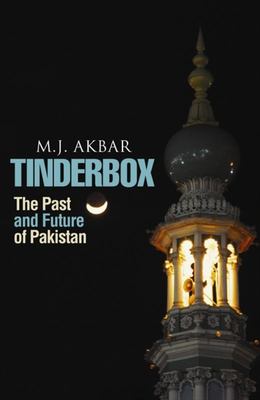 $9.99
AUD
$32.99
(69% off)
Category: History
An historical whodunnit tracing a thousand years of conflict, here could be no better guide to the greatest political faultline of our times: the relationship between India and Pakistan. Tinderbox - It's defined as a small container holding flint, firesteel and tinder, used together to help kindle a fir e/a potentially explosive place or situation - a handy metaphor for the relationship between India and Pakistan. This is a controversial book about one of the most important issues of our day. India and Pakistan is one of the greatest political fault lines of the modern world. You must've heard the phrase Planet India - a new breed of people driven by consumerism, economic strength/superpower, liberation, young population, fusion with the West. The real powerhouse of Asia is India, not China. And the fear of Pakistan is well known - the discovery of Bin Laden in a major city, the ongoing threat of terrorism and the Mumbai attacks, the threat of nuclear war closely monitored by the west. Highly-regarded writer and political commentator MJ Akbar has written a manifesto for peace and tribute to modern India. Everyone interested in the world should want to read this book.'Tinderbox' is split into three sections, one which covers the period from the advent of Turko-Afghan invaders in Northern India till the time the British replaced India's Muslim rulers, the second stretches over the period of British rule and the freedom movement and the third starts from the time of Partition and Independence and goes on till the present. Each of these sections is characterised by the same brevity and excellent analysis, interspersed with anecdotes, some funny, some well-known and many I hadn't heard of, till I read this book. In Tinderbox: The Past and Future of Pakistan, M.J. Akbar embarks on a historical whodunit to trace the journey of an idea, and the events, people, circumstances and mindset that divided India. The investigation spans a thousand years, and an extraordinary cast: visionaries, opportunists, statesmen, tyrants, plunderers, generals, and an unusual collection of theologians, beginning with Shah Waliullah who created a 'theory of distance' to protect 'Islamic identity' from Hindus and Hinduism.Akbar brings an impressive array of research, perception and analysis to solve this puzzle, writing the story in a fluent, engaging style that makes a difficult subject deceptively accessible. There could be no better guide to the subcontinent's past, and a glimpse into its future. ...Show more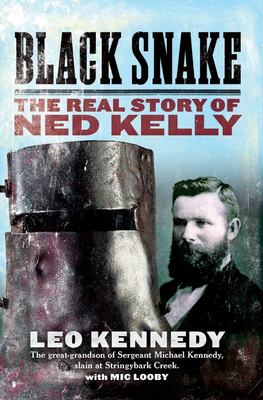 $9.99
AUD
$35.00
(71% off)
Category: History
Leo Kennedy is the great grandson of Sergeant Michael Kennedy and was raised in the shadow of his great grandfather's murder. Leo is a member of the Blue Ribbon Foundation, which supports police families and honours the memory of police killed in the line of duty. He lives with his family in Melbourne, where he works as a lawyer. In his spare time he enjoys working on other history, conservation and permaculture projects. Mic Looby is a writer, editor and illustrator. He is the author of the novel Paradise Updated (Affirm Press), a co-creator of six children's books, and a scriptwriter for television including the ABC's award-winning natural history documentary The Great Australian Fly. A former columnist for The Big Issue magazine, Mic was also a senior digital wordsmith at The Age for many years, and a Lonely Planet guidebook writer at large. A father of two, Mic lives in Melbourne with his family and other wildlife. ...Show more