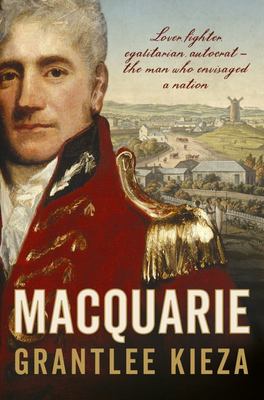 $14.99
AUD
$39.99
(62% off)
Category: Australian History
A lively and engaging portrait of a towering and complex figure of Australian colonial history. Lachlan Macquarie is credited with shaping Australia's destiny, transforming the harsh, foreboding penal colony of New Holland into an agricultural powerhouse and ultimately a prosperous society. He also help ed shape Australia's national character. An egalitarian at heart, Macquarie saw boundless potential in Britain's refuse, and under his rule many former convicts went on to become successful administrators, land owners and business people. However, the governor's ambitions for the colony (which he lobbied to have renamed 'Australia') brought him into conflict with the continent's original landowners, and he was responsible for the deaths of Aboriginal men, women and children, brutally killed in a military operation intended to create terror among local Indigenous people. So, was Macquarie the man who sowed the seeds of a great nation, or a tyrant who destroyed Aboriginal resistance? In this, the most comprehensive biography yet of this fascinating colonial governor, acclaimed biographer Grantlee Kieza draws on Macquarie's rich and detailed journals. He chronicles the life and times of a poor Scottish farm boy who joined the British army to make his fortune, saw wars on five continents and clawed his way to the top. Ultimately, Macquarie laid the foundations for a new nation, but, in the process, he played a part in the dispossession of the continent's original people. Lover, fighter, egalitarian, autocrat - Lachlan Macquarie is a complex and engaging character who first envisaged the nation we call Australia.             ...Show more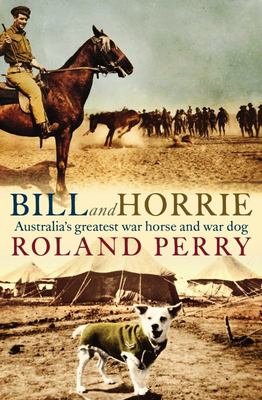 $29.99
AUD
Category: Australian History
Two bestselling stories of Australian animals during wartime, now in one volume.
$22.99
AUD
Category: Australian History
Dark Emu argues for a reconsideration of the 'hunter-gatherer' tag for pre-colonial Aboriginal Australians and attempts to rebut the colonial myths that have worked to justify dispossession. Accomplished author Bruce Pascoe provides compelling evidence from the diaries of early explorers that suggests that systems of food production and land management have been blatantly understated in modern retellings of early Aboriginal history, and that a new look at Australia's past is required. ...Show more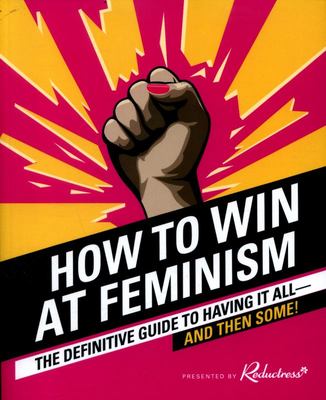 $9.99
AUD
$34.99
(71% off)
Category: Sociology
Feminism is all about demanding equality and learning to love yourself. But not too much - men hate that! From the writers of Reductress, the subversive, satirical women's magazine read by over 2.5 million visitors a month, comes HOW TO WIN AT FEMINISM: The Definitive Guide to Having It All--And Then So me! This ultimate guide to winning feminism--filled with four-color illustrations, bold graphics, and hilarious photos--teaches readers how to battle the patriarchy better than everybody else. From the herstory of feminism to how to apologize for having it all, readers will learn how to be a feminist at work and at home with tips that include: How to Do More with 33 Cents Less How to Be Sex-Positive Even When You're Bloated How to Love Your Body Even Though Hers Is Better The 9 Circles of Hell for Women Who Don't Help Other Women Designer Handbags to Hold All Your Feminism How to Get Catcalled For Your Personality HOW TO WIN AT FEMINISM is a fresh take on women's rights through the lens of the funniest women in comedy today. With this book as your wo-manual, you'll shatter that glass ceiling once and for all (but you'll still need to clean up the mess). ...Show more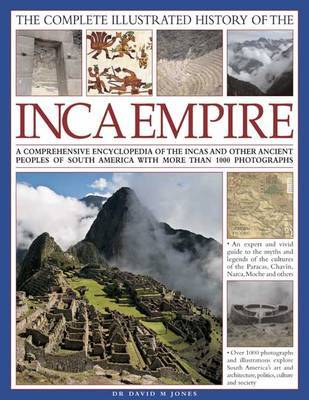 $19.99
AUD
$49.99
(60% off)
Category: History
This is a comprehensive encyclopedia of the Incas and other ancient people of South America with more than 1000 photographs. It provides an exploration of the political and social history, art, architecture and mythology of the lost cultures of the Andes. It presents an in-depth history of the ancient p eople of South America including the Paracas, Chavin, Nazca, Moche, Wari, Lambayeque-Sipan, Tiwanaku, Chimu and Inca. Discover the breathtaking developments in Andean art, from the mysterious lines etched in the Nazca desert to the lovely temples erected at Kotosh, La Galgada and Aspero. Over 1000 colour photographs, paintings, artefacts, maps and artworks bring the ancient cultures of the South America to vivid life. The history of the Incas fascinates the modern world. This groundbreaking book separates fact from fiction, exploring the native people of Peru and the Andes, their mythologies and ancient belief systems, and the amazing beauty of Inca art and architecture. It opens with the culture and history of its many kingdoms and their mythological rituals and beliefs. The second half of the book focuses on the day-to-day lives of ordinary people and the beautiful art they created, such as ceramics, gold- and silverwork and fabrics. This authoritative volume combines over 1000 striking illustrations with lively and engaging text. ...Show more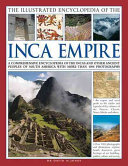 $14.99
AUD
$29.99
(50% off)
Category: History
A sumptuously illustrated history of the politics, art, architecture, mythology and legends of the Incas.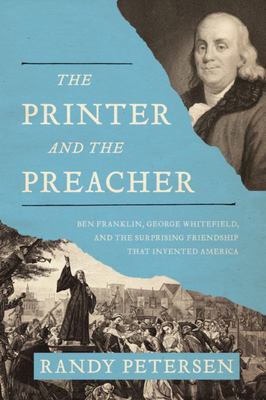 $9.99
AUD
$44.99
(77% off)
Category: History
They were the most famous men in America. They came from separate countries, followed different philosophies, and led dissimilar lives. But they were fast friends. No two people did more to shape America in the mid-1700s.Benjamin Franklin was the American prototype: hard-working, inventive, practical, f unny, with humble manners and lofty dreams. George Whitefield was the most popular preacher in an era of great piety, whose outdoor preaching across the colonies was heard by thousands, all of whom were told, "You must be born again." People became excited about God. They began reading the Bible and supporting charities. When Whitefield died in 1770, on a preaching tour in New Hampshire, he had built a spiritual foundation for a new nation--just as his surviving friend, Ben Franklin, had built its social foundation. Together these two men helped establish a new nation founded on liberty. This is the story of their amazing friendship. ...Show more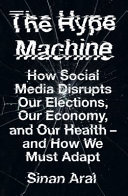 $9.99
AUD
$34.99
(71% off)
Category: Sociology
In this brilliant smart-thinking book about the power and influence of social media, Professor Sinan Aral shows how 'hyper-socialization' has profoundly changed us. Why does fake news spread faster than the truth? Do products and ideas become popular because they are good or because they are rated high ly online? How does influence actually work and what does it mean to be influential? Which strategies and tactics can help businesses survive and thrive in the New Social Age? Human beings have always been a social species. We've been communicating and cooperating with one another since the dawn of time. But today, something is different. Over the last decade, we've doused the fire of human interaction with high octane gasoline. We've created technologies that massively amplify the ways in which we interact with one another, automated by machine intelligence that is designed to inform, stimulate and entertain us. Together these technologies constitute what Sinan Aral calls the 'Hype Machine'. Digital platforms like Facebook, Snapchat and Twitter are injecting the influence of peers into our daily decisions, driving the products we buy, how we vote and even who we love. Packed with original research conducted by Aral and his team, The Hype Machine describes the impact of social media on statecraft, politics, voting, business and public health, and shows us how to adapt our society to the hyper-socialized state the Hype Machine has wrought. This is a fascinating book that provides counterintuitive and surprising answers to some of the most hotly debated topics of our connected, digital era, as it impacts society. ...Show more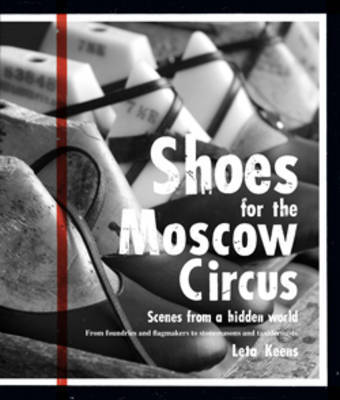 $9.99
AUD
$59.95
(83% off)
Category: History
An atmospheric, lyrical look behind the scenes of a number of Australian trades and industries, many of which are fast disappearing in the modern world. Leta Keens discovered far more than simply the history and processes involved in these trades. She also tells the stories of the characters who inhabit these intriguing, often little-known worlds. ...Show more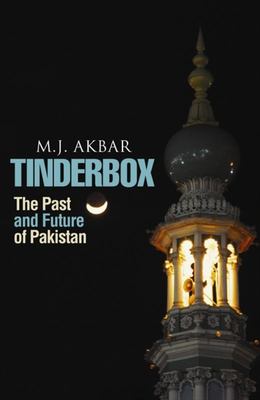 $9.99
AUD
$32.99
(69% off)
Category: History
An historical whodunnit tracing a thousand years of conflict, here could be no better guide to the greatest political faultline of our times: the relationship between India and Pakistan. Tinderbox - It's defined as a small container holding flint, firesteel and tinder, used together to help kindle a fir e/a potentially explosive place or situation - a handy metaphor for the relationship between India and Pakistan. This is a controversial book about one of the most important issues of our day. India and Pakistan is one of the greatest political fault lines of the modern world. You must've heard the phrase Planet India - a new breed of people driven by consumerism, economic strength/superpower, liberation, young population, fusion with the West. The real powerhouse of Asia is India, not China. And the fear of Pakistan is well known - the discovery of Bin Laden in a major city, the ongoing threat of terrorism and the Mumbai attacks, the threat of nuclear war closely monitored by the west. Highly-regarded writer and political commentator MJ Akbar has written a manifesto for peace and tribute to modern India. Everyone interested in the world should want to read this book.'Tinderbox' is split into three sections, one which covers the period from the advent of Turko-Afghan invaders in Northern India till the time the British replaced India's Muslim rulers, the second stretches over the period of British rule and the freedom movement and the third starts from the time of Partition and Independence and goes on till the present. Each of these sections is characterised by the same brevity and excellent analysis, interspersed with anecdotes, some funny, some well-known and many I hadn't heard of, till I read this book. In Tinderbox: The Past and Future of Pakistan, M.J. Akbar embarks on a historical whodunit to trace the journey of an idea, and the events, people, circumstances and mindset that divided India. The investigation spans a thousand years, and an extraordinary cast: visionaries, opportunists, statesmen, tyrants, plunderers, generals, and an unusual collection of theologians, beginning with Shah Waliullah who created a 'theory of distance' to protect 'Islamic identity' from Hindus and Hinduism.Akbar brings an impressive array of research, perception and analysis to solve this puzzle, writing the story in a fluent, engaging style that makes a difficult subject deceptively accessible. There could be no better guide to the subcontinent's past, and a glimpse into its future. ...Show more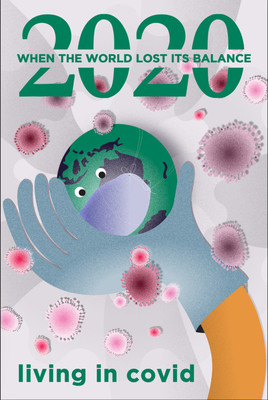 $24.95
AUD
Category: Sociology
An anthology of experiences and thoughts from around the world, during the Coronavirus pandemic of 2020.
$14.99
AUD
$34.99
(57% off)
Category: Australian History
The story of Australia's last bushranging gang - the murderous Kenniffs. Easter Sunday, 1902, deep in the Carnarvon Ranges a police constable and station manager are slain then later incinerated, their remains stuffed into saddlebags. Accused of the ghoulish crime are two members of the bushranging Ken niff gang, fast gaining notoriety as Queensland's equivalent of the Kelly gang. Yet the murders are a bold escalation from the petty fraud, horse stealing and cattle duffing the gang is known for. Starving and exhausted after three long months on the run, the brothers are finally captured, and so the wheels of justice start to turn. The story of the Kenniffs has fascinated Mike Munro for decades - ever since he found out these last bushrangers were his family. If not for Mike's grandfather illegally changing his name in shame from Kenniff to Munro, this major figure in Australian television would be known to us as Mike Kenniff. But who were Mike's relatives? What drove them to their life of crime? And were the brothers really responsible for such terrible murders? In answering these questions Mike Munro takes us back to the dawn of Federation, when bush skills and horsemanship could help outlaws escape the police, when remote pastoralists were vulnerable targets for thieves and marauders, when race and class divides were entrenched - but resented - and when brutal, feckless outlaws faced the ultimate punishment. This is a story that is both gripping and personal, and an insight into an Australia just coming of age. PRAISE FOR THE LAST BUSHRANGERS 'All families have a secret ... but Mike's is a doozy! This touching, TRUE story is a terrific read!' Di Morrissey ...Show more