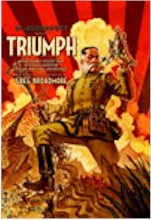 $9.99
AUD
$24.99
(60% off)
Category: Graphic Novels
Since the first word was transcribed onto parchment, man has searched for tomes that lift the lid on the inner machinations of the human condition and reveal truths about humanity and its place in this universe - there are books that teach, books that inspire and books that offer a glimpse into our very souls. TRIUMPH, on the other hand, is full of violence, bad language, interplanetary racism and a little sprinkling of smut, but you get what you pay for. ...Show more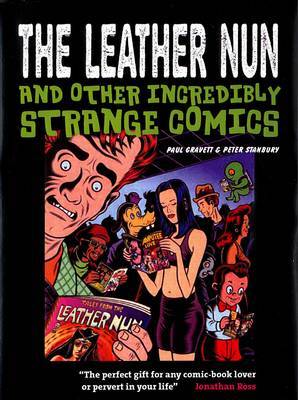 $4.99
AUD
$24.95
(80% off)
Category: Graphic Novels
'The perfect gift for any comic-book lover or pervert in your life' Jonathan Ross From leather nuns to surreal Japanese baseball dramas, you won't believe your eyes when you look inside The Leather Nun and Other Incredibly Strange Comics. From the creators of Graphic Novels and Great British Comics, thi s is a delirious collection of the 50 most weird and wonderful comics ever published. Notorious comic book brainiacs Paul Gravett and Peter Stanbury have scoured the world to bring together the strangest comics to be found. Gigantic alien monsters in swimming trunks rub up against the Leather Nun; hip-hop superheroes fight street crime, while peasant-girl Hansi worships the swastika. Also included alongside long-running series are bizarre one-off titles such as Barnyard of Fear, Chaplains at War, Amputee Love and Cannibal Romance. Following an entertaining and informative introduction which places the comics in context, Gravett & Stanbury present an ever-changing parade of 50 rare and crazy comics, each featured in a colourful double-page spread with the eye-popping cover shown at full size. The Leather Nun will make the perfect quirky gift for comics fans, collectors of curiosities - and anyone with a taste for offbeat humour. Paul Gravett & Peter Stanbury's Manga: Sixty Years of Japanese Comics has been translated into ten languages. Their rapturously received Graphic Novels and Great British Comics were both published by Aurum Press. Paul Gravett, the curator of the annual Comica festival at London's Institute of Contemporary Arts, was a key adviser and talking head on the hit BBC4 series Comics Britainnia. ...Show more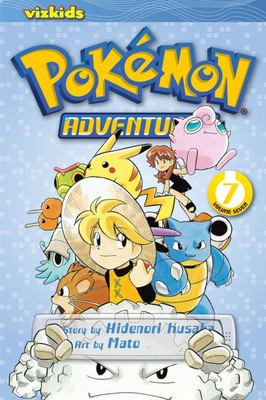 $7.99
AUD
$14.99
(46% off)
Category: Graphic Novels | Series: Pokemon Adventures
Adventures inspired by the best-selling Pokemon video games. All your favorite Pokemon game characters jump out of the screen into the pages of this action-packed manga. On her search for famous Pokemon trainer Red, Yellow Caballero finds both human and Pokemon friends--and enemies. Now Yellow must te am up with other trainers, gym leaders, and even evil Team Rocket to fight the Elite Four. Yellow Caballero, prepare to battle the Elite Four's top trainer, Lance... It'll take everything you have and everybody you know to beat him ...Show more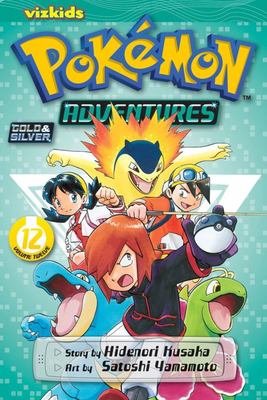 $7.99
AUD
$14.99
(46% off)
Category: Graphic Novels | Series: Pokemon Adventures
Adventures inspired by the best-selling Pok mon video games   All your favorite Pok mon game characters jump out of the screen into the pages of this action-packed manga   The three Legendary Pok mon Suicune, Raikou, and Entei are each searching for a worthy Trainer. Will they be able to find someon e powerful enough to fight by their side?   Meanwhile, Crystal and Yellow have teamed up to find a mysterious flying Pok mon. Watch out for that vortex That's right, the same one that Gold and Silver fell into... ...Show more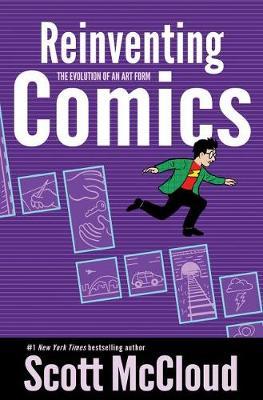 $14.99
AUD
$39.99
(62% off)
Category: Graphic Novels
The renowned author of "Understanding Comics" takes a fascinating look at how the computer age has revolutionized comics, charting 12 different revolutions in how comics are created, read, and perceived. Black-and-white art throughout.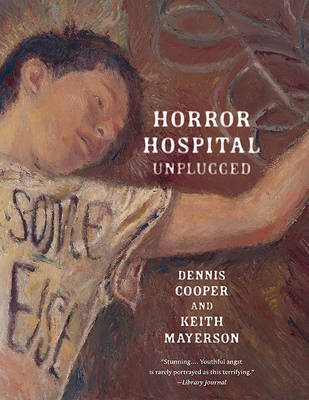 $9.99
AUD
$32.99
(69% off)
Category: Graphic Novels
Dennis Cooper and Keith Mayerson's groundbreaking black comedy follows the misadventures of Trevor Machine - the twenty-something, sexually confused lead singer for L.A.'s Horror Hospital, an indie rock band on its way to fame and fortune - as he struggles with love, lust, drugs, fame, and carnally char ged visits from the ghost of River Phoenix. A coming-out tale as well as a coming-of-age story, "Horror Hospital Unplugged" is a heady distillation of Generation X's most piercing insights into creativity, sexuality, and stardom. It's perfect for readers who walked a similar road to Trevor's in the mid-1990s as part of the West Coats' burgeoning indie rock scene, and ideal for younger readers who identify with modern America's strongly resurgent punk subculture. Building upon a rich visual and textual foundation of cultural, artistic, and literary allusions, "Horror Hospital Unplugged" erects a towering commentary on the ineffectual detachment of the art world, the stagnancy of Hollywood, and - most centrally - the stifling superficiality of the music industry. Keith Mayerson's eye-popping artwork, which "The Los Angeles Times" praised as post-slacker surrealism, is the perfect partner to Dennis Cooper's cerebral plotting and deeply nuanced characters. "Horror Hospital Unplugged's" first printing earned a listing in "Publishers Weekly's" Best Books of 1996, and this gorgeously packed reissue is sure to appeal to the multitude of graphic novel fans that have entered the market in the last fifteen years. ...Show more
$7.99
AUD
$14.99
(46% off)
Category: Graphic Novels | Series: Pokemon Adventures
Adventures inspired by the best-selling Pokemon video games. All your favorite Pokemon game characters jump out of the screen into the pages of this action-packed manga. Pokemon trainer Red has vanished... Trainer Yellow Caballero and Red's faithful Pikachu are off to rescue him. But it will take smar ts, skills, and a lot of help from friends and other Pokemon to find and rescue Red. And watch out for the Elite Four, Yellow Caballero... Are you a strong enough Pok mon trainer to defeat all of them? ...Show more
$9.99
AUD
$18.99
(47% off)
Category: Graphic Novels | Series: Tokyo Ghoul: Re Ser.
In the world of Tokyo Ghoul, sometimes the only way to fight monsters is to become one... The Commission of Counter Ghoul is the only organization fighting the Ghoul menace, and they will use every tool at their disposal to protect humanity from its ultimate predator. Their newest weapon in this hidden war is an experimental procedure that implants human investigators with a Ghoul's Kagune, giving them Ghoul powers and abilities. But both the procedure and the newly formed Qs Squad are untested. Will they become heroes...or monsters? The CCG never thought that taking down the Rosewald family would be easy and, as expected, the casualties are piling up. Numbered among the wounded is Haise Sasaki, whose critical injuries leave him vulnerable when the past threatens to overwhelm him ...Show more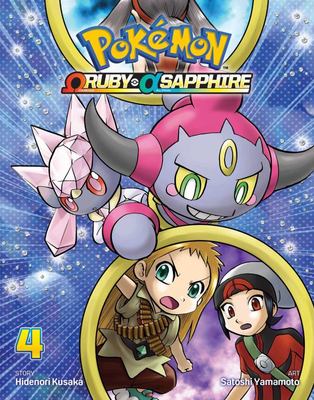 $4.99
AUD
$8.99
(44% off)
Category: Graphic Novels | Series: Pokemon Omega Ruby Alpha Sapphire
Awesome adventures inspired by the best-selling new Pok mon Omega Ruby and Alpha Sapphire video games and picking up where the Pok mon Adventures Ruby and Sapphire saga left off   Ruby, Sapphire and Emerald face a new crisis of epic proportions: a giant meteor hurtling toward the planet   While Ruby , Emerald and Drake head for the village of the Draconids, Ultima attempts to decipher Zinnia's mysterious scroll. Then, as if the world weren't in enough danger of annihilation already, Blaise and Amber summon Groudon and Kyogre The two Legendary Pok mon wrought chaos on the environment the last time they were awoken from their slumber... What will they do this time?   And who will prevent Zinnia from preventing the Devon Corp from blowing up the meteor...? ...Show more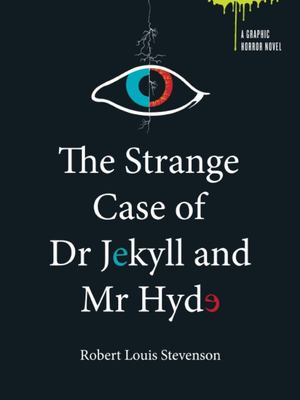 $24.99
AUD
Category: Graphic Novels | Series: Percy Jackson Graphic
Half Boy. Half God. ALL Hero. Honestly, blowing up another school was the last thing I wanted to do. As the son of a Greek God, I've had my share of near-death disaster - and now my arch enemy Luke wants to invade our camp via an ancient labyrinth. If he succeeds, thousands of bloodthirsty monsters wi ll attack. So it's goodbye sunshine, hello darkness as four of us descend into the terrifying underground and beyond . . . ...Show more
$7.99
AUD
$14.99
(46% off)
Category: Graphic Novels | Series: Pokemon Adventures
Adventures inspired by the best-selling Pokemon video games All your favorite Pokemon game characters jump out of the screen into the pages of this action-packed manga Pokemon trainer Red has vanished Yellow Caballero and Pikachu's search leads them to the mysterious headquarters of the Elite Four on Cerise Island. Who has the baddest Pokemon around? There's only one way to find out... And watch out for Team Rocket, Pikachu... Are they your enemies or your allies now? ...Show more