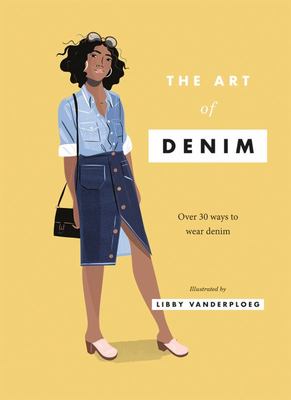 The Art of Denim
by Libby VanderPloeg (Illustrator)
$7.99
AUD
$19.99
(60% off)
Category: Fashion
In The Art of Denim, learn how to style your jeans and pair patterns and textures like a pro. Go eco-friendly with reclaimed or reconstructed denim paired with a classic white t-shirt and a statement necklace. For a more stream-lined approach, make a splash with a denim jumpsuit. From boyfriend cut to c ulottes, jean skirts, high-waisted 80s numbers, dungarees, exposed pockets, cut-off shorts and Texas tuxedos, there's no wonder this hardworking fabric is such a wardrobe staple. Featuring profiles on iconic, effortlessly cool denim divas such as Zoe Kravitz, Debbie Harris and Cindy Crawford, there's inspiration for everyone. Beautifully illustrated by Libby VanderPloeg, this book makes the perfect gift for any fashionista who daydreams of the perfect pair of jeans. ...Show more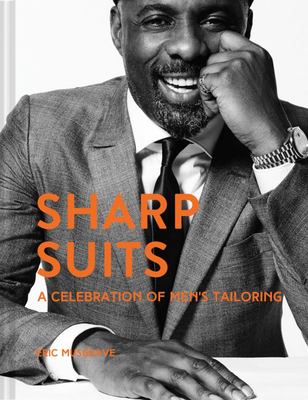 $14.99
AUD
$29.99
(50% off)
Category: Fashion
Clothes maketh the man--discover the fascinating history and evolution of the modern suit from the late 17th century to date. "A fascinating, richly illustrated history of suits." -- Esquire magazine "Few coffee-table books are so beautifully illustrated or as researched." -- GQ magazine For millions of men across the world the common denominator that identifies them is the suit. From eighteenth-century bespoke to the mass industrialization of the 20th-century, we see how the uniform of the ruling classes became the utilitarian outfit of the worker. A series of thematic chapters illustrates how the universal staple of a man's wardrobe can play many different roles and, chameleon-like, can mean different things in different situations. From the Duke of Windsor to The Thin White Duke, David Bowie, from James Brown to "The Godfather," movie stars, rock stars, heroes and villains, philanthropists, presidents, and gangsters have dressed to impress in a matching jacket and trousers, and have found that a suit will suit them very well. ...Show more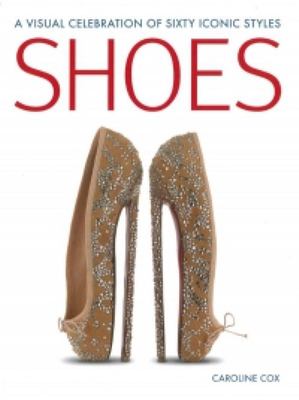 Shoes
by Caroline Cox
$9.99
AUD
$29.99
(66% off)
Category: Fashion
Shoes tells the complete story of shoe design from the prehistoric sandal through the 1940's wedge to the extreme architectural designs of Pierre Hardy for Balenciaga. Join fashion expert Caroline Cox as she traces the evolution of sixty iconic designs, placing each benchmark shoe in its social and cult ural context. ...Show more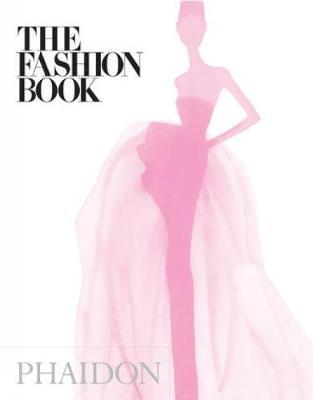 $9.99
AUD
$16.95
(41% off)
Category: Fashion
The perfect A‐Z guide to the creators of today's fashion world, now in a travel‐sized format.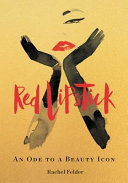 $9.99
AUD
$29.99
(66% off)
Category: Fashion
A unique, full-color compendium that celebrates and explores the enduring power and allure of the world's most iconic lip shade, jam-packed with entertaining stories, anecdotes, little-known facts, quotes, and more than 100 gorgeous images culled from fine art, photography, and beauty and fashion editor ial and advertising."Pour yourself a drink, put on some lipstick, and pull yourself together." -- Elizabeth TaylorLipstick is the one makeup item most women can't live without--and the most iconic shade is red. Exuding power, sensuality, allure, and mystery, red lips have been a constant of fashion for more than 5,000 years, beginning with Mesopotamian women around 3500 B.C. Throughout the ages, red lipstick has been a signature look worn by royalty, celebrities, and real women across cultures and geography. In fact, nearly all women own a tube of red lipstick, whether it's the favorite shade they've been wearing devotedly for years, or as beauty boost they use for special occasions.Filled with a show-stopping selection of images and distinctively packaged--the size of a clutch, with a jacket printed with a matte, velvet, red finish--Red Lipstick is the only cultural history of this makeup essential available. Granted unprecedented access to experts and the archives of revered brands like Chanel and Elizabeth Arden, beauty writer Rachel Felder explores the origins and allure of red lipstick and illuminates its association with aristocracy, sex appeal, illicit sexuality, rebellion, power, glamour, fame, and beauty. She also spotlights the fascinating array of women who have worn it through the ages, including monarchs, suffragettes, flappers, working women in World War II, first ladies, political leaders, geishas, Hollywood sirens, rock and rollers, fashionistas, and more. Inside this enthralling book, you'll discover why red lipstick makes women more attractive to others (and the science behind it); tips on choosing the most perfect shade of crimson; and a wealth of anecdotes, quotations, select literary excerpts, and trivia, such as the shade Carolyn Bessette Kennedy wore on her wedding day. Red Lipstick is packed with a museum's worth of fine art, including both Man Ray's photograph "Red Badge of Courage" and infamous painting "Les Amoreaux;" lush, rarely seen vintage magazine advertisements from stalwart brands like Guerlain and Dior; illustrations by renowned fashion illustrators such as Ren Gruau, Daisy Villeneuve, and Bil Donovan; artists Dante Gabriel Rossetti, Edgar Degas, Ernst Ludwig Kirchner, Wayne Thiebaud, and Walt Kuhn; and images of famous red lipstick wearers including Cleopatra, Queen Elizabeth II, Coco Chanel, Grace Kelly, Marilyn Monroe, Audrey Hepburn, Madonna, Diana Vreeland, Rihanna, Paloma Picasso, and many others. With its captivating, chic design, beautiful selection of visuals, and engaging, entertaining text, Red Lipstick is a classic, like the perfect red lip shade itself. ...Show more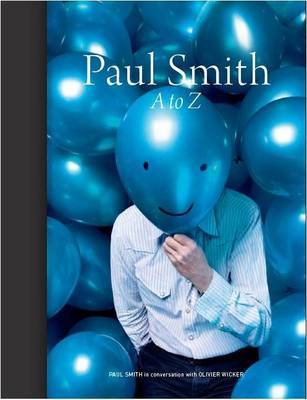 $9.99
AUD
Category: Fashion
Paul Smith has created one of the world's most successful fashion brands. In this richly illustrated book, including many never before published personal photographs, excerpts from interviews with Paul Smith recount his history and explain his approach to design. This talented creator finds inspiration everywhere and this alphabetical manual highlights the eclectic sources of inspiration behind his unforgettable designs. For instance; B is for Bowie, Smith explains how David Bowie's look and music influenced his design. Telling how he first went to see Bowie in concert in 1967, the year he met his wife, Smith shares his personal connection to the musician and links certain elements in his design s that are irreverent, innovative and androgynous to Bowie. The book reveals the unique way in which Paul Smith sees the world, suggesting how he has continually been able to anticipate and re-imagine the trends of popular culture, since opening his first boutique in 1970. ...Show more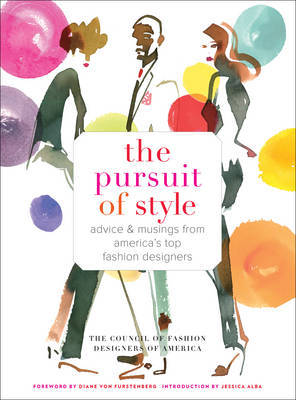 $12.99
AUD
Category: Fashion
Life, Love, and the Pursuit of Style culls the best pieces of advice and wisdom from the Council of Fashion Designers of America's 400 designers. From tips and tricks for breaking into a fashion career, to must-have items, to favourite inspirational words, this book provides an inside glimpse into the f ashion world's most creative minds and offers readers an endless amount of inspiration. Includes contributions from influential designers such as Diane von Furstenberg, Alexander Wang, Michael Kors, Tory Burch, Donna Karan and Ralph Lauren among many others. ...Show more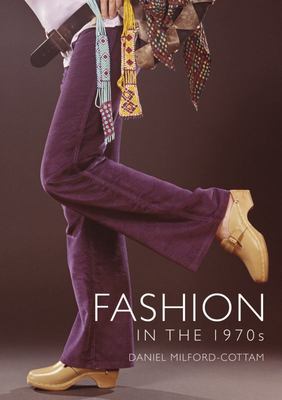 $15.99
AUD
Category: Fashion | Series: Shire Library
The 1970s was a decade of style contrasts. More so than in any other decade, every extreme of fashion was met by an equally trendy opposite reaction. Ankle-length maxi skirts vied for attention with super-short hot-pants. Outfits in vibrant prints and obviously man-made fabrics contrasted with subtly-co loured ensembles in wool jerseys and silky crepes. Delicate floral cottons, hand-knits and hand-tooled leather came up against boldly synthetic and plastic looks perched atop platform shoes - for men and women alike. More so than at any other time, fashion looked backwards in order to dress the future, with quirkily ironic retro looks, while alternative street-style movements such as Punk used appearance to startle and challenge the establishment. ...Show more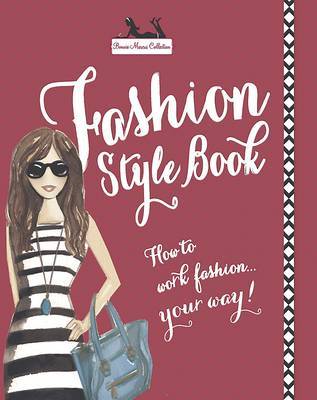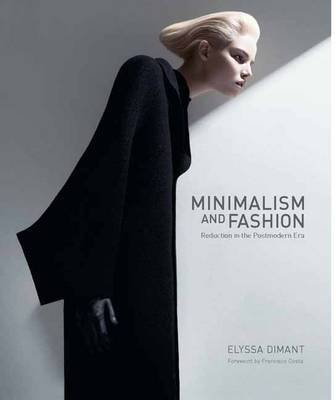 $59.95
AUD
$120.00
(50% off)
Category: No Category
Explores minimalist fashion design unto itself both as an object and from a fine art and cultural point view. This title demonstrates how the fine arts have directly impacted important designers worldwide in combination with the cultural and political influences of each era.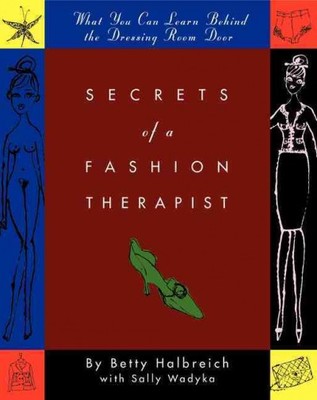 $19.95
AUD
Category: Fashion
This title provides playful patterns and their applications. Forgotten are the times when fabric prints were limited to the usual stripes, dots, flowers and geometric forms. Nowadays one can find anything, from skulls to screwdrivers and exotic animals, adorning us from head to toe in the form of items of clothing and accessories. This book brings together a wide variety of pattern designs and their variations, mapping the spectrum of its possible applications such as shirts, skirts, shoes, jackets, trousers and a wide range of accessories. Organized by colours, this reference book for professional designers and amateurs alike features pattern designers from over the world. ...Show more