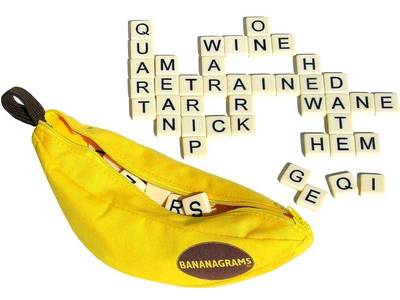 $34.99
AUD
Category: Board Games
The award-winning anagram game that will drive you bananas. Fast and fun, requires no pencil, paper or board. Educational, and great family fun. This word game is suitable for all ages, and for all the family to play together. It is simple and portable - 144 letter tiles in a 'banana' zippered pouch. De tailed instructions included. ...Show more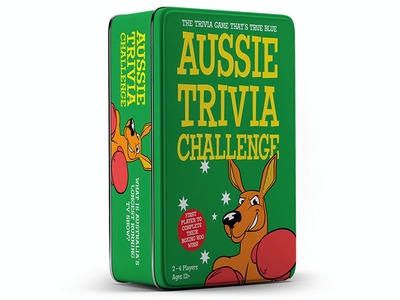 $19.99
AUD
Category: Board Games
  Finally play a trivia game that's all Australian based trivia! Perfect for Australia Day festivities, holidays, camping and fans of the land down under. The first player to complete their boxing kangaroo image wins!   Find out who the "bloody know it all" is!   Watch out for steal cards, someone might pinch a bit of your roo!   ...Show more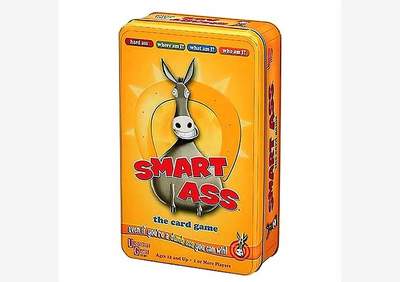 $17.99
AUD
Category: Board Games
Can be played as a stand alone game or used as a booster pack to the Smart Ass board game. Smart Ass is the ultimate fun trivia game where everybody plays every turn, the game doesn't labour on for hours, and...even if you're a "DUMB ASS"...you can win! This new 2nd edition question pack is now availabl e, to add to the Smart Ass board game. 400 all new questions that cover famous people, countries, cities, and famous places, animals, objects, the universe, and just about anything else that you could possibly imagine! ...Show more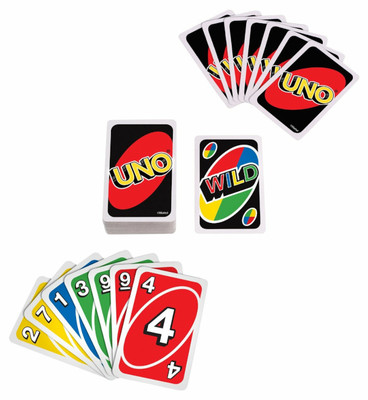 $14.99
AUD
Category: Board Games
UNO is the classic card game that's easy to pick up and impossible to put down! Players take turns matching a card in their hand with the current card shown on top of the deck either by color or number. Special action cards deliver game-changing moments as they help you defeat your opponents. These incl ude Skips, Reverses, Draw Twos, Wild and Draw Four Wild cards. You'll find 25 of each color (red, green, blue, and yellow), eight Wild cards, three Customizable cards and one Special Rule card inside the 112-card deck. If you can't make a match, you must draw from the central pile! And when you're down to one card, don't forget to shout 'UNO!' The first player to rid themselves of all the cards in their hand before their opponents wins. It's Fast Fun for Everyone! ...Show more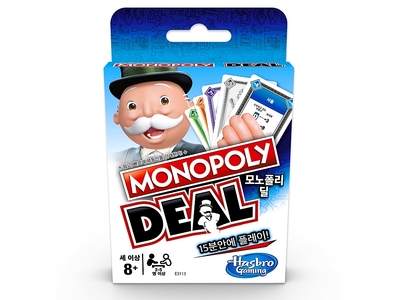 $14.99
AUD
Category: Board Games
The Monopoly brand deal card game is all the fun of the Monopoly game in a quick-playing card game. It comes with 110 cards including property cards, rent cards, house and hotel cards, and wild property cards. Action cards let players do things such as charge rent and make tricky deals.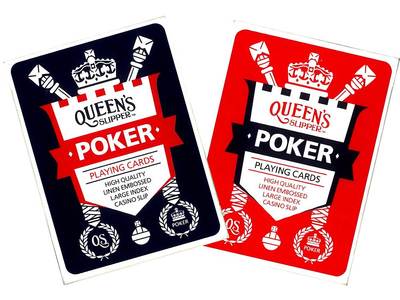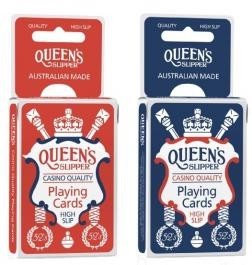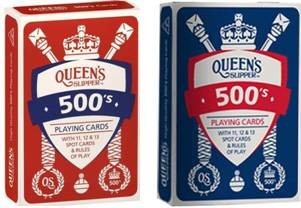 $7.99
AUD
Category: Board Games
Come up trumps with Queen's Slipper 500's. In addition to the standard 52 cards, the 500's deck includes Elevens and Twelves in each suit, 2 Thirteens in the red suits, plus a Joker. Cards measure 52x89mm in size and each deck includes the rules of play.
$14.99
AUD
Category: Board Games
UNO is the classic card game that's easy to pick up and impossible to put down! Players take turns matching a card in their hand with the current card shown on top of the deck either by color or number. Special action cards deliver game-changing moments as they help you defeat your opponents. These in clude Skips, Reverses, Draw Twos, Wild and Draw Four Wild cards. You'll find 25 of each color (red, green, blue, and yellow), eight Wild cards, three Customizable cards and one Special Rule card inside the 112-card deck. If you can't make a match, you must draw from the central pile! And when you're down to one card, don't forget to shout 'UNO!' The first player to rid themselves of all the cards in their hand before their opponents wins. It's Fast Fun for Everyone! ...Show more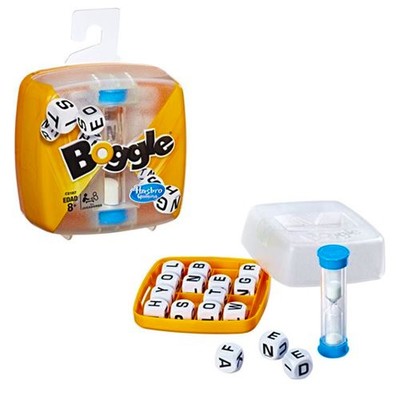 $22.99
AUD
Category: Board Games
Outplay your friends in 90 seconds. Shake up the letters. Flip the lid and timer. Spot words as quickly as you can. Suitable for 1+ Players. Ages 8+.
$7.99
AUD
Category: Board Games
Just one piece from the Great Minds puzzle range. Will you be able to master this challenging metal brainteaser? Plato's Genius Puzzle Can you separate the pieces and rebuild the puzzle? Founder of the Academy, the first institution of higher learning in the Western World, Plato is considered an crucial figure in philosophy. Unlike most of his peers, Plato's entire work is believed to have survived intact for over two thousand years. ...Show more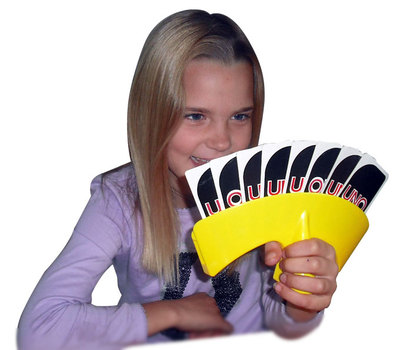 $14.99
AUD
Category: Board Games
Card Holda is the first card holder to be designed and presented with children in mind. It holds up to 20 cards, has novel curved slot which allow for easy insertion, removal and sorting of cards and stands freely on a table or can be easily hand held.