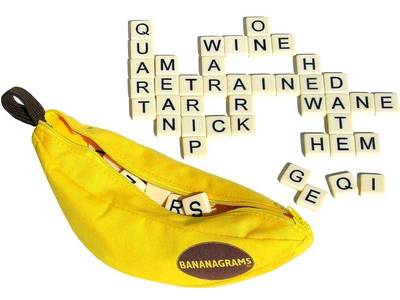 $34.99
AUD
Category: Board Games
The award-winning anagram game that will drive you bananas. Fast and fun, requires no pencil, paper or board. Educational, and great family fun. This word game is suitable for all ages, and for all the family to play together. It is simple and portable - 144 letter tiles in a 'banana' zippered pouch. De tailed instructions included. ...Show more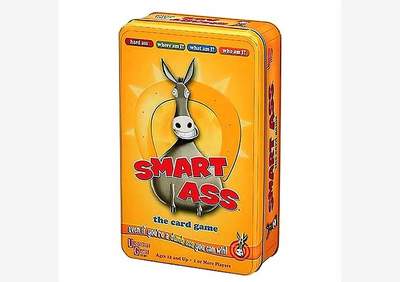 $17.99
AUD
Category: Board Games
Can be played as a stand alone game or used as a booster pack to the Smart Ass board game. Smart Ass is the ultimate fun trivia game where everybody plays every turn, the game doesn't labour on for hours, and...even if you're a "DUMB ASS"...you can win! This new 2nd edition question pack is now availabl e, to add to the Smart Ass board game. 400 all new questions that cover famous people, countries, cities, and famous places, animals, objects, the universe, and just about anything else that you could possibly imagine! ...Show more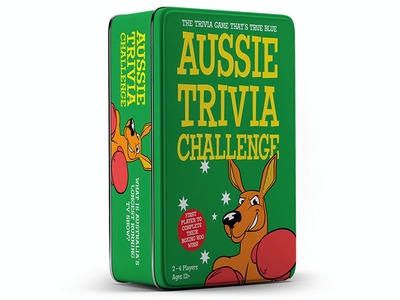 $19.99
AUD
Category: Board Games
  Finally play a trivia game that's all Australian based trivia! Perfect for Australia Day festivities, holidays, camping and fans of the land down under. The first player to complete their boxing kangaroo image wins!   Find out who the "bloody know it all" is!   Watch out for steal cards, someone might pinch a bit of your roo!   ...Show more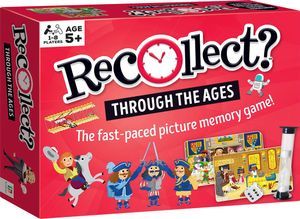 $9.99
AUD
$14.99
(33% off)
Category: Board Games
Engage and educate your little ones, or impress your friends with this super fun, fast-paced memory game: remember and win, you snooze you lose! This addictive, versatile game features different modes of game play for fun twists that keep every game fresh. This game is sure to become an instant favourit e! ...Show more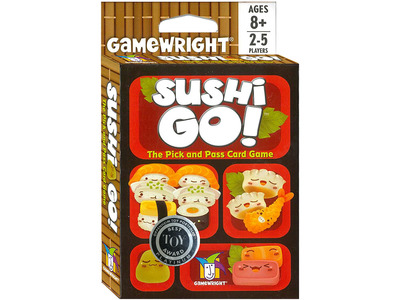 $24.99
AUD
Category: Board Games
Pass the sushi! In this fast-playing card game, the goal is to grab the best combination of sushi dishes as they whiz by. Score points for making the most maki rolls or for collecting a full set of sashimi. Dip your favorite nigiri in wasabi to triple its value. But be sure to leave room for dessert or else you'll eat into your score! Gather the most points and consider yourself the sushi master! This version comes in cardboard box. ...Show more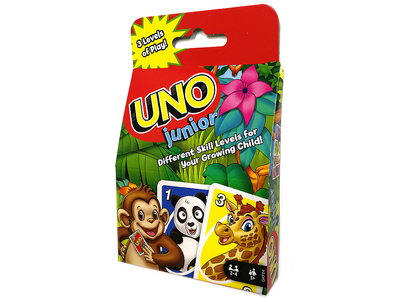 $16.99
AUD
Category: Board Games
Introduce your kids to UNO with this junior edition. Start out by matching adorable animals or colours, then add reverse, skip and wild cards to up the action. Finally increase game strategy by adding draw one and draw two penalty cards. Contains 56 cards. Ages 3+, 2-4 players.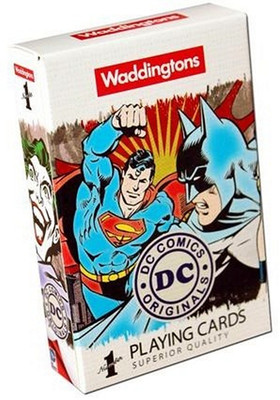 $9.99
AUD
Category: Board Games
These brand new Waddington's Number 1 playing cards feature heroes from the classic DC Comics. Now you can play cards with Wonder Woman, Batman and The Joker!

$24.99
AUD
Category: Board Games
7 Years +. Travel back in time to Ancient Egypt with this new children's matching game, developed in partnership with the British Museum. Locate and match up the pairs to learn more about how the Egyptians lived. Why did they shave their heads but wear wigs, use dark eye makeup, and worship dung beetles ? How did they invent toothpaste and which internal organs did they keep before mummification? Includes 20 matching pairs on 40 cards, and a booklet with explanatory text. This game will appeal to children from age 7 and up. ...Show more