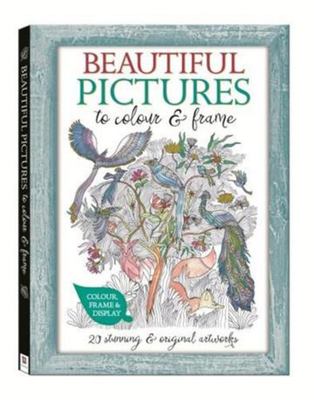 $9.99
AUD
$19.99
(50% off)
Category: Art Therapy
Unleash your inner artist with the spectacular BEAUTIFUL PICTURES TO COLOUR & FRAME! In this unique colouring book there are the following stand-out features: 20 beautiful different artworks, as comissioned from skilled artists, to bring to life in colour. There are 2 copies of each image, either as a practice for your final work of art; to try alternative colour schemes, or finally share your artwork with other people! A front cover that doubles as a frame, for slipping-in your creative artworks! Display a rotation of your coloured-in works on your shelf, coffee table or against your desk, with this beautiful bluw, boutique frame. It's the perfect way to brighten your day and beautify whilst personalising your living and working spaces. The book is presented as an Art sketchbook, with thick, high quality 120gsm paper, so that you can use the various mediums of paint, markers, pencils or pastels etc. to create the art that speaks most to you and be able to frame it in the frame of your choice. BEAUTIFUL PICTURES TO COLOUR & FRAME is the perfect way to relax and unwind, to be creative and to decorate in style. ...Show more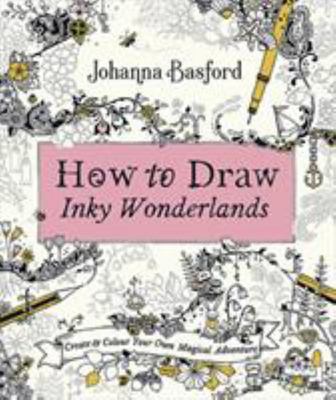 $24.99
AUD
Category: Art Therapy
Unleash your inner artist and learn to draw with 'queen of colouring' Johanna Basford. In this beautiful, accessible guide Johanna shares the fun, simple, no-skills-needed secrets to creating your own flora, fauna and fantasies inspired by her bestselling and beloved colouring books. With step-by-step exercises, inspiring prompts and plenty of pages to colour, let your creativity run wild. How to Draw Inky Wonderlands invites you to develop your personal drawing style and master creating marvellous creatures and landscapes using only the pen or pencil in your hand and the wildest reaches of your imagination. ...Show more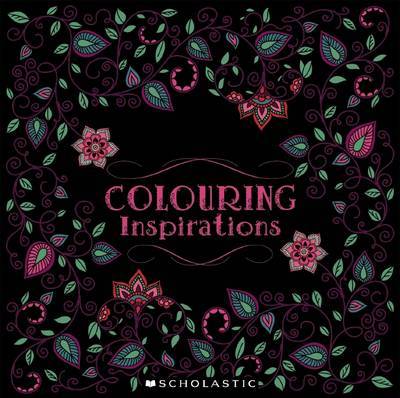 $6.99
AUD
Category: Art Therapy
Over 45 beautiful illustrations to colour and inspire your inner creative!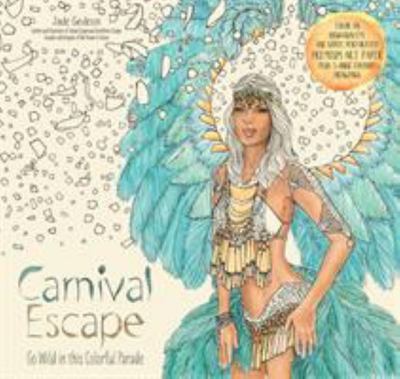 $9.99
AUD
$29.99
(66% off)
Category: Art Therapy
Pack your bags and set sail for the Caribbean's annual Carnival festival. Color your way through the celebration of street parties, masquerades, calypso music and steel band competitions, and experience the crowning of the Calypso King with award-winning illustrator Jade Gedeon. Jade Gedeon's jewelry ha s been sold in Anthropologie and 900 other boutiques around the world and her paintings have been exhibited in Trinidad where she was raised. Artists who enjoy other adult coloring books will love the high quality, thick premium art paper that highlights the varied effects of colored pencils, markers and paints. Blank backs to each design and perforated edge mean readers can tear out their finished artwork to display. It includes 10 large spreads that fold out. Readers can enjoy a grand, immersive coloring experience that sets our book apart from others on the market. ...Show more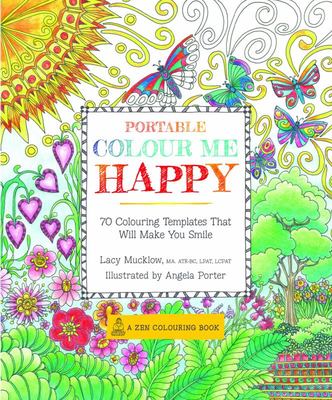 $9.99
AUD
$16.99
(41% off)
Category: Art Therapy | Series: A\Zen Coloring Book Ser.
The perfect portable book for stressed-out adults who want to reconnect, simply and easily, with their inner creativity while on the go. With each development in technology, our lives become more complicated. We move through our days in a blur of emails, text messages, and social networking. This non-st op stimulation has left us stressed-out and distanced from the joys of the present moment. Art therapist Lacy Mucklow and artist Angela Porter offer a simple and satisfying solution to this disconnect from reality. Featuring over 75 calming colouring templates, Portable Colour Me Happy is a guided colouring book designed for busy adults and formatted to fit easily in your bag or purse. Organised into therapeutically-themed chapters including Mandalas, Water Scenes, Wooded Scenes, Geometric Patterns, Flora & Fauna, Natural Patterns, and Spirituality, this book examines the benefits of putting pencil to paper and offers adults an opportunity to channel their anxiety into joyful creative accomplishment. Part of the international bestselling Color Me series, Portable Colour Me Happy is the perfect way step back from the stress of everyday life, color, and relax even when you're on the go! Don't forget to try Portable Colour Me Calm and the full-sized coloring books, Color Me Stress-Free, Color Me Calm, Color Me Happy, and more! ...Show more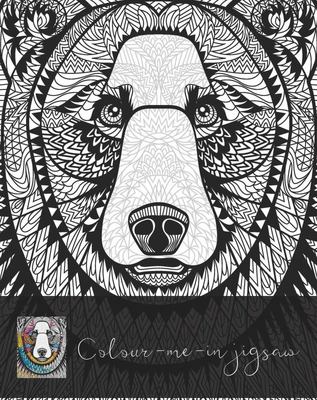 $7.99
AUD
$9.99
(20% off)
Category: Art Therapy
The Colour-Me-In Jigsaws are the first of their kind, colouring and a jigsaw in one! These 154 piece jigsaws come flat and made up and then shrink wrapped. You tear off the wrapping, colour in with texta or pencil (being careful not to smudge), take a picture when you're finished (or challenge yourself and go by memory), break it up and do the jigsaw. It's two fun exercises in one! ...Show more
$19.99
AUD
Category: Art Therapy | Series: Millie Marotta Ser.
The latest book by the author of The Sunday Times Bestseller, Millie Marotta's Animal Kingdom. Millie's new book whisks you away to the swaying grasslands of the savannahs, not only in Africa, but also Asia and Australia. The baobab trees and tall grasses are the backdrop to a world of wonderful creatur es. Colour in the crocodile and kangaroo, oryx and ostrich, dazzling zebras and leaping gazelles. A feast of beautiful illustration, invitingly laid out for the reader to colour in or add their own drawing. Millie's work has fuelled the rediscovered art of colouring in and her latest book will satisfy her biggest fans, and gain her some more. A wonderful book for those thousands of devotees of mindful colouring in. ...Show more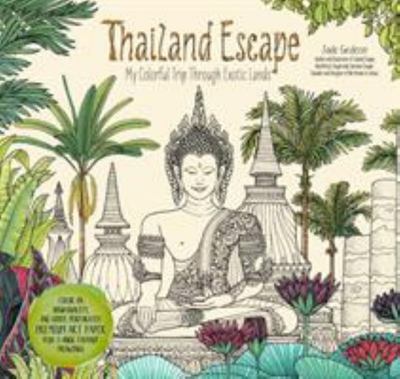 $9.99
AUD
$29.99
(66% off)
Category: Art Therapy
Travel to tropical palm-lined beaches, picturesque soaring mountains and hidden temples in the lush jungle as you color to escape the stresses of modern life and experience the culture and beauty of Southeast Asia. Inspired by travels abroad, award-winning illustrator Jade Gedeon takes you on a tour thr ough the many islands that make up this travel destination. Jade Gedeon's jewelry has been sold in Anthropologie and 900 other boutiques around the world, and her paintings have been exhibited in Trinidad where she was raised. Artists who enjoy other adult coloring books will love the high quality, thick premium art paper that highlights the varied effects of colored pencils, markers and paints. Blank backs to each design and perforated edges mean readers can tear out their finished artwork to display. It includes 5 large spreads that fold out. Readers can enjoy a grand, immersive coloring experience that sets our book apart from others on the market. ...Show more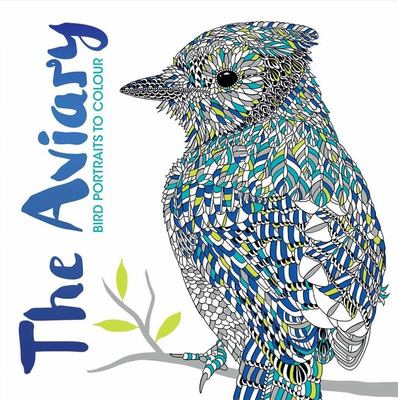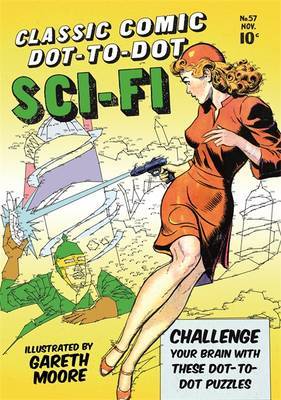 $9.99
AUD
$19.99
(50% off)
Category: Art Therapy
If you love vintage 1950s comics while also enjoying a challenge, have a go at the extreme dot-to-dots to be found in this wonderful collection. From classic Martians from outer space to little green men and unexplained life forms, this cast of weird characters will keep you entertained for hours as you gradually reveal them in all their glory. And if you feel the urge, after you've completed them, colour them in! ...Show more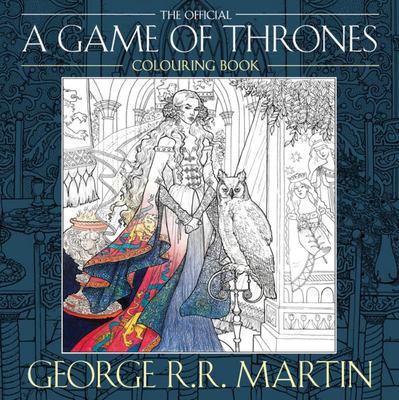 $4.99
AUD
$19.99
(75% off)
Category: Art Therapy
The perfect gift for fans of George R. R. Martin's A SONG OF ICE AND FIRE and HBO's GAME OF THRONES, this one-of-a-kind colouring book features more than forty-five exclusive illustrations! ALL MEN MUST DRAW In a world where weddings are red, fire is green, and debts are paid in gold, countless images leap off the page (or the screen) thanks to the eye-popping intricacy of the vivid settings and details. Now, for the first time, fans of this blockbuster saga can fill in the blanks and marvel as this meticulously imagined universe comes to life, one sword, sigil, and castle at a time. With dozens of stunning original black-and-white illustrations from world-renowned illustrators Yvonne Gilbert, John Howe, Tomislav Tomic, Adam Stower, and Levi Pinfold, this unique collector's item expands the reach of an international phenomenon with flying colours. ...Show more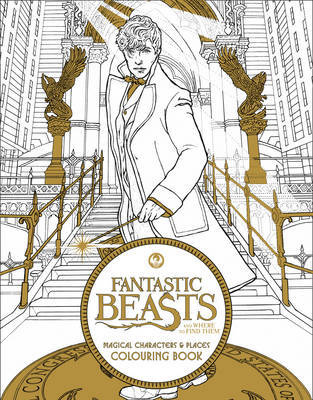 $9.99
AUD
$22.99
(56% off)
Category: Art Therapy | Series: Fantastic Beasts Colouring Boo
Explore Fantastic Beasts and Where to Find Them in this intricately illustrated black white gallery of characters and scenes from the film and designs used in its making, which is officially licensed by Warner Bros. Consumer Products. From the bustling city streets and buildings of a vibrant 1926 New Yo rk to Tina and Queenie's apartment and the wonders of MACUSA, this book invites you to colour your way through the adventure - even from inside Newt's case! You will also find numerous props and artefacts inside, including wands, signs and symbols, and maybe even a fantastic beast... ...Show more