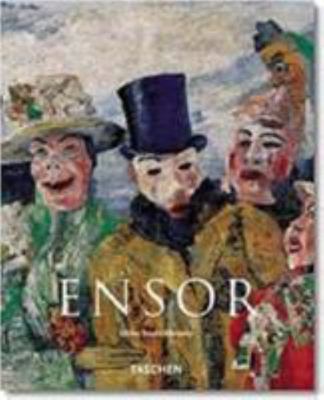 $9.95
AUD
$17.95
(44% off)
Category: Art and Design | Series: Taschen Basic Art Series
An Expressionist before the term was coined, James Ensor (1860-1949) was the classic insider-outsider enigma. He knew all the right art-world figures but loathed most of them. His style lurched from the Gothic fantastical to the Christian visionary. He was a cosmopolitan trailblazer of modernism, but li ved reclusively in an attic room in the resort town of Ostend. For all his elusiveness, Ensor influenced generations of artists through his vivid often gruesome paintings, prints, and drawings. He is cited in particular for his use of dark satire and allegory, his innovative lighting, and for his interest in carnival and performance, showcased in The Entry of Christ into Brussels in 1889 as well as in his repertoire of self-portraits in which he employs masking, travesty, and role-playing to adopt such varied guises as Christ on the Cross and a gender-bending dandy. This introduction to Ensor explores the richness and variety of his imagery through key examples of his macabre, maverick oeuvre. ...Show more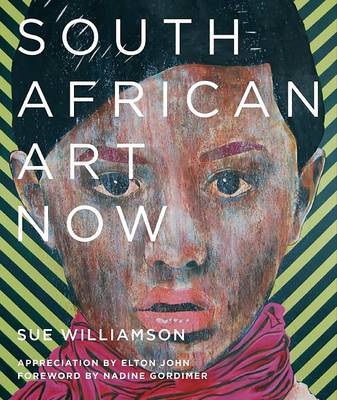 $49.95
AUD
$120.00
(58% off)
Category: Art and Design
Presents an analysis of a wide variety of South African art genres and mediums, from painting and sculpture to photography, from performance and traditional craft-making to video.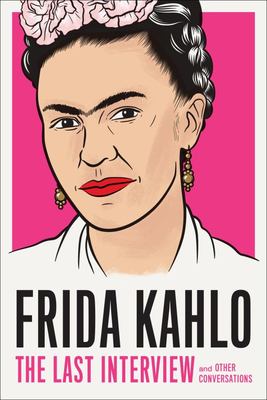 $32.99
AUD
Category: Art and Design | Series: The\Last Interview Ser.
Frida Kahlo is now an icon. In the decades since her death, Kahlo has been celebrated as a proto-feminist, a misunderstood genius, and a leftist hero, but during her lifetime most knew her as ... Diego Rivera's wife. Featuring conversations with American scholar and Marxist, Bertram D. Wolfe, and art cr itic Raquel Tibol, this collection shows an artist undervalued, but also a woman in control of her image. From her timid beginnings after her first solo show, to a woman who confidently states that she is her only influence, the many faces of Kahlo presented here clearly show us the woman behind the "Fridamania" we know today. ...Show more
$6.00
AUD
Category: Art and Design
Monthly guide to Australian art galleries.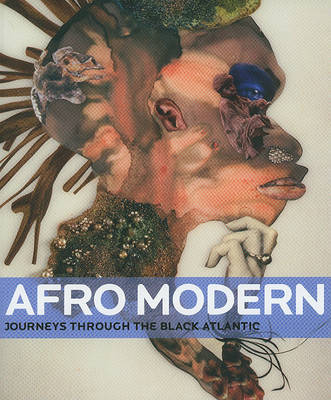 $24.95
AUD
$49.95
(50% off)
Category: Art and Design
Addresses a key area of post-colonial studies coined by the British academic Paul Gilroy in 1993 - the notion of 'The Black Atlantic' - and its relation to visual art from 1900 onwards. This work features illustrations, a timeline of key figures and events, and an extensive bibliography.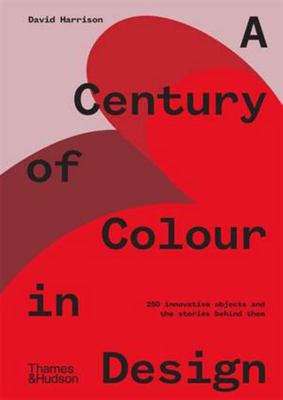 $39.99
AUD
Category: Art and Design
Colour has an enormous impact on our connection with an object. This curated anthology of furniture, fabric, lights and decorative objects shows how colour has defined key designs over the last century. A Century of Colour in Design delivers an incisive, shortform history of the role that colour has pla yed in product design and its increasing significance in the design process. Design writer David Harrison profiles key designers and their work with colour, including: Josef and Anni Albers, Alexander Girard, Verner Panton, Alessandro Mendini, Hella Jongerius, Doshi Levien (Nipa Doshi & Jonathan Levien), Scholten & Baijings (Stefan Scholten & Carole Baijings), Bethan Laura Wood and Australian top talent Adam Goodrum. ...Show more

$29.99
AUD
Category: Art and Design
Melbourne - aka 'Burn City' - is internationally renowned for its street art. For more than twelve years Lou Chamberlin has been photographing its painted streets, capturing the most memorable pieces of this ephemeral art form and creating an ongoing record of the city's robust street subculture. These pages showcase the best of the city, including the 'burners' - the pieces so hot they're 'burning' off the wall. ...Show more
$29.99
AUD
$100.00
(70% off)
Category: Art and Design
This is Cartier's most famous and complicated watches and a new never published before collection. From their forms to their movements, Cartier watches are unique. They are an enduring combination of the unexpected and the classical. This book chronicles Cartier's constant quest for excellence in the ma nufacture of complicated watches. From a Tortue single push-piece chronograph, created in 1929, to a contemporary Santos 100 skeleton watch, Cartier interprets complications in its own inimitable way, always with a sense of design. Laziz Hamani's photographs capture these objects of exceptional technicity while author and expert Jack Forster shares the spirit that motivates each craftsman, engineer and artist to create the most stunning complicated watches. ...Show more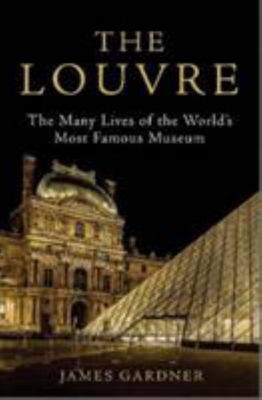 $39.99
AUD
Category: Art and Design
A meticulously crafted, sparkling history of the legendary museum in Paris. Almost nine million people from all over the world flock to the Louvre in Paris every year to see its incomparable art collection. Yet few, if any, are aware of the remarkable history of that location and of the buildings thems elves, and how they chronicle the history of Paris itself - a fascinating story that historian James Gardner elegantly tells for the first time.Before the Louvre was a museum, it was a palace, and before that a fortress. But much earlier still, it was a place called le Louvre for reasons unknown. People had inhabited that spot for more than 6,000 years before King Philippe Auguste of France constructed a fortress there in 1191 to protect against English soldiers stationed in Normandy. Two centuries later, Charles V converted the fortress to one of his numerous royal palaces. After Louis XIV moved the royal residence to Versailles in 1682, the Louvre inherited the royal art collection, which then included the Mona Lisa, given to Francis by Leonardo da Vinci; just over a century later, during the French Revolution, the National Assembly established the Louvre as a museum to display the nation's treasures. Subsequent leaders of France, from Napoleon to Napoleon III to Francois Mitterand, put their stamp on the museum, expanding it into the extraordinary institution it has become.With expert detail and keen admiration, James Gardner links the Louvre's past to its glorious present, and vibrantly portrays how it has been a witness to French history - through the Napoleonic era, the Commune, two World Wars, to this day - and home to a legendary collection whose diverse origins and back stories create a spectacular narrative that rivals the building's legendary stature. ...Show more
$50.00
AUD
Category: Art and Design
The Art of Looking Up surveys 40 spectacular ceilings around the globe that have been graced by the brushes of artists including Michelangelo, Marc Chagall and Cy Twombly. From the floating women and lotus flowers of the Senso-ji Temple in Japan, first painted in the year 645, through to the religious i conography that adorns places of worship from Vienna to Istanbul, all the way to bold displays like that in the lobby of Bellagio Hotel in Las Vegas, this book takes you on a tour of the extraordinary artworks that demand an alternative viewpoint. History of art expert Catherine McCormack guides readers through the stories behind the artworks - their conception, execution, and the artists that visualised them. In many cases, these artworks also make bold but controlled political, religious or cultural statements, revealing much about the society and times in which they were created. First and foremost, this is a visual feast, but also a desirable art book that challenges readers to seek out fine art in more unusual places and question the statements they may be making. ...Show more
$49.95
AUD
Category: Art and Design
A unique melding of art and guide book, this title traces the development of modern Aboriginal art through its regional differences.