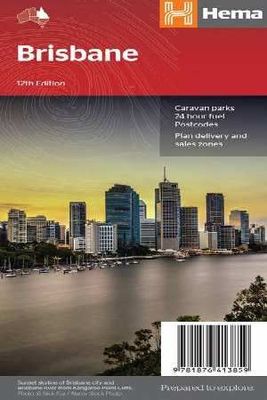 $9.95
AUD
Category: Maps
A map of the greater Brisbane region, Bribe Island to Coomera and west to Ipswich, on one side (1:100,000) and a lower scale overview of the city and surrounding regions on the reverse (1:300,000). There are also maps of Brisbane city and the Gold Coast inset, along with official ferry and rail maps. In cludes caravan parks, 24-hour fuel, postcodes, accommodation and more. Brisbane, Queensland¿s capital, is nestled amongst the curves of the Brisbane River. The city enjoys a subtropical climate and a relaxed, outdoor lifestyle with a wide range of excellent shopping, dining and cultural experiences on offer. The compact CBD is dotted with restaurants, cafés, pubs and lush parks and gardens, such as the Roma Street Parklands and the City Botanic Gardens, in which to relax after a day¿s shopping or the excitement of the Treasury Casino. It is a short stroll across the river to the South Bank Parklands, which contain great restaurants and cafés, shops, pubs and a beach-fringed lagoon. ...Show more
$10.99
AUD
Category: Maps | Series: Touring Map Ser.
This newest edition of the Gippsland Discovery and Wilsons Promontory touring map is an essential tool to use when travelling in the area. With a regional map and towns index covering Buxton in the north, Wilsons Promontory in the south, Heyfield in the east and Craigieburn in the south. There is also street level mapping and town descriptions for the towns of Churchill, Cowes, Inverloch, Korumburra, Leongatha, Moe, Morwell, Traralgon, Warragul and Yarram and town maps of Drouin and Trafalgar. Phillip Island is also covered with street maps of Cowes, Newhaven, San Remo, Smiths Beach and Summerlands. There are detailed descriptions of the top attractions and activities throughout the region and a list of Visitor Information Centres. ...Show more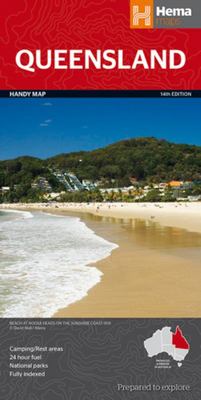 $9.95
AUD
Category: Maps | Series: Handy Map Ser.
A fully indexed state map of Queensland at a scale of 1:2,500,000. Marked on the map are national parks, camping areas, caravan parks, rest areas, points of interest and 24-hour fuel accompanied by a distance grid.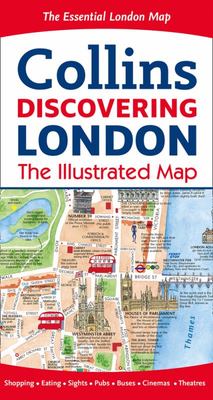 $4.99
AUD
$9.99
(50% off)
Category: Maps
A new edition of London's most original map. This hand-watercoloured map contains individual paintings of all the main sites and landmarks, shop-by-shop street maps, theatres and cinemas, comprehensive travel information and index. This detailed map of Central London is at a scale of 1:8,250 (7.5 inches to 1 mile). Coverage extends from Regent's Park in the north to Battersea in the south, and from Kensington in the west to Tower Bridge in the east. This attractive and fact-filled map would make a lovely souvenir for the visitor to London. The map features: * Railway stations, bus routes, London underground map, taxi ranks and car parks * Shop-by-shop street maps for Oxford Street, Bond Street, Covent Garden, Portobello Road, King's Road, Brompton Cross, Exmouth Market, Beauchamp Place, St. Christopher's Place and South Molton Street, Knightsbridge, Jermyn Street and Kensington * London's theatres and cinemas * Places to eat, internet cafés and good places for a picnic * An inset map of the City of London * Comprehensive index * Historical and contemporary anecdotes Other titles in the series: Discovering Edinburgh Discovering Dublin Discovering Glasgow ...Show more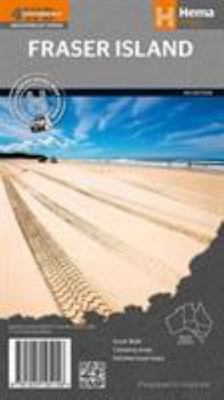 Fraser Island
by Hema Maps Australia Staff
$14.95
AUD
Category: Maps
Detailed 4WD tracks Camping areas GPS surveyed roads and tracks GPS positions and grid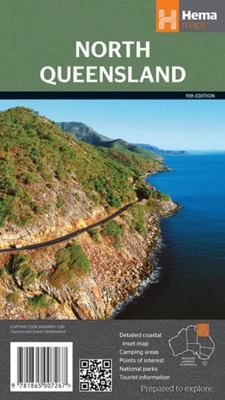 $11.95
AUD
Category: Maps
This completely new version of North Queensland is the ideal map for discovering the many destinations between Mackay and The Tip. The mapping is at a touring scale of 1:750,000, with terrain shading and touring symbols giving an accurate and informative overview of the region. There is a detailed inset map for Mackay and the Whitsundays and another for the entire coastal strip between Townsville and Cooktown. There is also tourist information on the popular coastal strip with a handy list of national park facilities and information centres as well. ...Show more
$9.95
AUD
Category: Maps
A map that offers comprehensive and detailed coverage of Cairns and the surrounding regions at a detailed scale of 1:22,500. There are maps of the northern beaches and Cairns on either side, with inset maps of Gordonvale, Edmonton, the Cairns region and the Cairns CBD.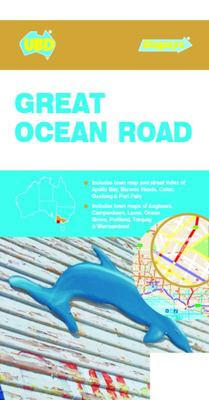 $10.99
AUD
Category: Maps | Series: Touring Map Ser.
The latest edition of the Great Ocean Road touring map is an essential tool to have when travelling around the Great Ocean Road. With regional map coverage from Ararat in the north, Nelson, Apollo Bay and Ocean Grove in the south, Wallan in the east and Mt Gambier (SA) in the west. There are also 12 s treet level maps for Anglesea, Apollo Bay, Barwon Heads, Camperdown, Colac, Geelong (which also includes a street index), Lorne, Ocean Grove, Port Fairy, Portland, Torquay and Warrnambool. There is also a list of regional touring attractions and advertisers. ...Show more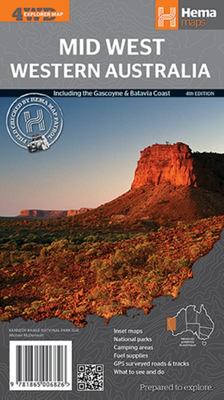 $11.95
AUD
Category: Maps | Series: 4WD Explorer Map Ser.
Mapping of Mid West Western Australia that has camping areas, national parks, fuel supplies and facility symbols marked on the map. On the reverse is region-specific touring information for Wildflower country, Goldfields, Batavia Coast, Geraldton to Kalbarri, Gascoyne and the Outback Coast, Carnarvon an d the Blowhole Coast as well as the Great Eastern Highway, with detailed inset maps for Cape Range National Park, Kalbarri National Park, Francois Peron National Park, Kennedy Range National Park and Mount Augustus National Park also included. Also featured are the Top 10 4WD Tracks, which include the Holland Track, Cave Hill Circuit, Jaurdi Station, Mount Elvire, Mundaring Powerlines Track, Stockyard Gully and Leseur National Park, Greenough River, Steep Point, Peron Peninsula and Kennedy Range National Park. Each track has a grading, map reference, permits and fees, distances, contact details, things to do and warnings. ...Show more