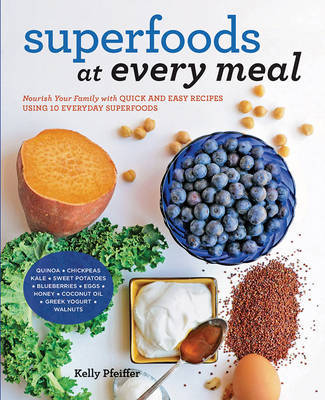 $24.99
AUD
Category: Diet Cook Books | Series: At Every Meal
Most people can list a few superfoods that they know they should be eating, but not everyone knows how to use and incorporate these foods into their daily diet. Superfoods at Every Meal makes it simple. Just ten nourishing ingredients you know and love - quinoa, chickpeas, kale, sweet potatoes, blueberr ies, eggs, honey, coconut oil, greek yogurt, and walnuts - featured in delicious, everyday meals. With each recipe featuring at least two (and oftentimes four or five) of these superfoods, you'll find it simple to treat your family - no matter how picky they may be! - to wholesome foods at breakfast, lunch, and dinner. Here are just a few of the delicious recipes you'll find inside: Sweet Potato Muffins with Walnut Streusel Kale Egg Scramble Quinoa Breakfast Tacos Blueberry Bruschetta Honey Mustard Chicken Salad Salmon Chowder with Cashew Cream Chickpea Pesto Bagelwich BBQ Apple Cheddar Quesadilla Black Bean Quinoa Burgers Honey Sesame Fish Tacos with Lime Greek Yogurt Sauce Double Chocolate Swirl Brownies Sweet Potato Pie on a Maple Quinoa Crust Forget the goji berries and spirulina, and eat real food with real recipes you'll come back to time and time again with Superfoods at Every Meal. ...Show more
$9.99
AUD
$29.99
(66% off)
Category: Diet Cook Books
When nutritionist Robyn Youkilis began her coaching practice, she quickly realised that the vast majority of complaints she heard from clients were about their digestion. This book helps to change your relationship with food and your body by focusing on what your symptoms are telling you.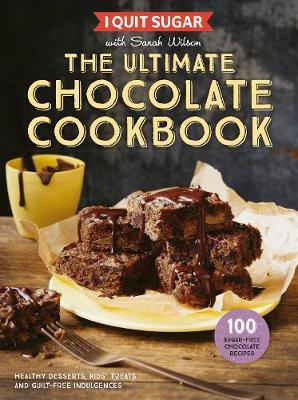 $24.99
AUD
Category: Diet Cook Books
Sarah Wilson and her IQS team taught the world to quit sugar in eight weeks and then went on to teach everyone how to cook delicious essentials, simply.Sarah incorporates her mindful, sustainable and economical practices to ditch the guilt and show how to quit sugar without also quitting chocolate. Here , she's compiled fructose-free recipes for the family, individuals and our little people.In I Quit Sugar: The Ultimate Chocolate Cookbook, Sarah and her team share:- how to start your day right with chocolate for breakfast- ideas for a bite of something delicious for that afternoon boost- how to bake 'naughty' classics with an IQS makeover- show-stopping ideas for friends and parties- sweeten any occasion with a plate of something special- how to enjoy a sugar-free Easter!Written with all the care and expertise you have come to expect from Sarah and her I Quit Sugar team, this is the book that makes sweet meals and treats in a sugar-free world easier, more creative and tastier than ever. ...Show more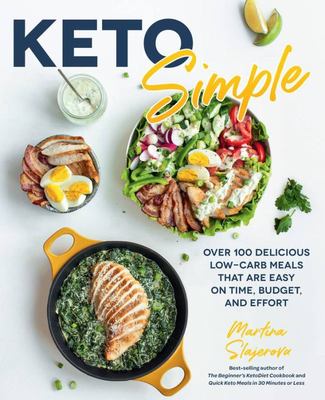 $32.99
AUD
Category: Diet Cook Books
Best-selling KetoDiet author, Martina Slajerova gives 100 delicious recipes that are easy in preparation and technique, frugal in the number of required ingredients, and can be put together quickly. No stress. No complication. Just a great keto meal from stove to table in minimal time. Keto has become the hottest health-supportive diet around. However, even the most committed keto follower doesn't always have the time and inclination to cook for 90 minutes or the budget-bandwidth for 14-ingredient dinners. With Keto Simple, you can live your keto lifestyle without it becoming expensive, complicated, or all-consuming. Along with simply amazing recipes, find meal-prepping, planning, and shopping strategies that save you time and money. Whether you are looking for a quick recipe to throw in your office lunchbox or how to build out leftovers and simple base recipes into tomorrow's menu, Keto Simple has you covered.   ...Show more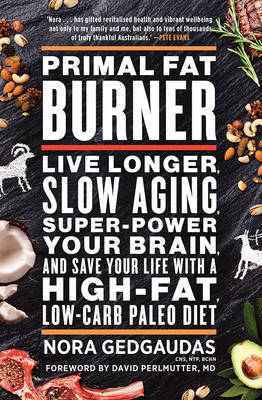 $14.99
AUD
$29.99
(50% off)
Category: Diet Cook Books
Widely recognized Paleo expert and nutritionist, Nora Gedgaudas presents a scientific, accessible high-fat diet for maintaining health, losing weight, and reversing some chronic diseases.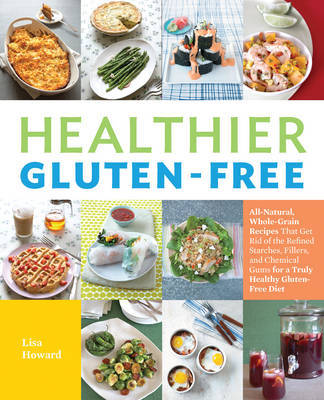 $35.00
AUD
Category: Diet Cook Books
Despite what many people might think, a gluten-free diet can be just as unhealthy as the standard American diet (also known as SAD). This is due to the fact that most store-bought gluten-free items-as well as many recipes in gluten-free cookbooks-include refined sugar, starches, fillers, and other nutri ent-dead foods. You're likely familiar with some of these ingredients already: White rice flour Potato starch Xantham gum Cornstarch Tapioca flour Guar gum Healthier Gluten-Free is a unique cookbook that educates the reader on how to cook without nutritionally deficient ingredients like xanathan gum and starchy flours and instead prepare recipes and meals that focus on flavorful, health-full, naturally gluten-free ingredients, such as: Healthy whole grains (brown rice, quinoa, buckwheat, etc.-all of which are gluten-free) Healthy flours (almond flour, coconut flour, millet flour) Healthy fats and binding agents (coconut oil, nut butters, eggs, avocado) Healthy sweeteners (maple syrup, molasses, honey) An abundance of produce and lean meats It's clean eating, gluten-free style. ...Show more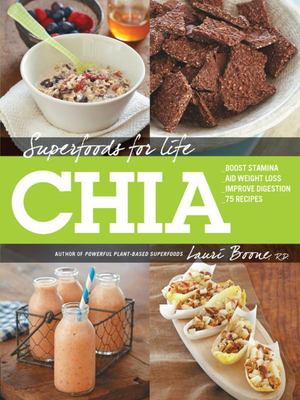 $9.99
AUD
$24.99
(60% off)
Category: Diet Cook Books | Series: Superfoods for Life
Chia is one of nature's all-star superfoods. High in protein, fiber, minerals and essential fatty acids, this little seed packs a nutritional punch. Moreover, it's portable, versatile and easy to integrate into your diet. Just a spoonful adds a shot of nutrition to drinks, crunch to salads, or a tasty p rotein substitute in garden burgers and soups. This handy guide includes 75 delicious recipes, fun facts and lore, and tons of tips for using chia every day for health and beauty. Learn how you can integrate chia into your diet for improved health and well-being. Superfoods for Life, Chia gives overview of the superfood, fun history and facts, and its reputed nutritional benefits. Once you've discovered how great chia is, you'll learn more about key nutritional properties and "cures" associated with chia, including its role as an inflammation fighter, and natural source of potent omega-3 fatty acids and other essential nutrients. Each chapter references studies and research. The included 75 recipes within this book are sure to get you excited about integrating chia easily and deliciously into every meal. ...Show more
Low FODMAP Recipes
by Sue Shepherd; Cathy Muscat (Photographer)
$35.00
AUD
Category: Diet Cook Books
Sue Shepherd is a highly regarded dietitian who suffers from coeliac disease. She has devoted much of her career to finding a way for people with dietary restrictions to enjoy life without feeling they are missing out. In 1999 Sue was a member of the research team which developed the Low-FODMAP Diet to cater for people with intolerances to fructose, wheat, lactose, sorbitol and other FODMAPs - making it possible for people with irritable bowel syndrome (IBS) to cook with confidence. This diet is recommended by doctors worldwide as one of the most effective dietary therapies for IBS. In addition, all the recipes are gluten free, so they are suitable for people with coeliac disease to enjoy as well. In this collection, Sue brings together 150 of the most popular recipes from her two self-published cookbooks, Irresistibles for the Irritableand Two Irresistible for the Irritable. Written with the whole family in mind, these updated recipes include simple soups and salads, hearty casseroles and pasta dishes, wicked desserts and a tempting array of cakes and biscuits. This is great-tasting food that is good for you. ...Show more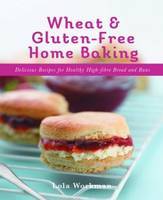 $29.95
AUD
Category: Diet Cook Books | Reading Level: General Adult
Using her knowledge of cooking and nutrition, Lola has provided innovative, tasty and nutritious recipes according to wheat and gluten-free guidelines. She uses fresh ingredients with plenty of flavour and variety. With beautiful photographs of recipes, this book has a wonderful variety of food, includi ng multicultural cuisine with a healthy twist on many tasty baking classics. ...Show more
$34.99
AUD
Category: Diet Cook Books
'I've lost 35 kilograms in 28 weeks. I have done a lot of different programs and SuperFastDiet has been the most awesome program. I love it. I'm the best me I've ever been.' SuperFast is the world's leading online fasting program for weight loss. Founders Gen Davidson and Victoria Black, who have lost 4 0 kg between them, have spent the last two years designing a program that extends the principles of intermittent fasting, as advocated by Michael Mosley, and building a weight loss community along the Weight Watchers and 12 WBT models, both of which are revolutionising the way we think about shedding kilos.In response to community demand, some of whom have lost upwards of 30 kg, Gen and Vic have now written a book that outlines three different fasting options and offers 80 recipes packed full of goodness and taste. Easy, adaptable and enjoyable - yes, you can have your cake/wine/chocolate - this is the diet that everyone wants to know about for one simple reason: it works. ...Show more