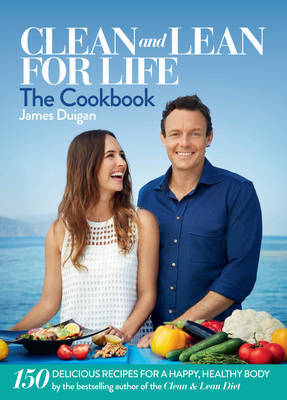 $19.99
AUD
$39.99
(50% off)
Category: Diet Cook Books
If you want to eat well, you need to learn to cook well - but it needn't be as hard or as complicated as you think. In Clean and Lean for Life, James Duigan helps you every step of the way with mouthwatering recipes and cookery tips that will have you whizzing up nutritious meals in minutes, whatever yo ur budget or lifestyle. For years, James has advocated cutting out sugar, avoiding alcohol and eating 'good' fats - advice that has now become mainstream. With advice on avoiding the cravings that can lead you off track, and on whether to use microwaves, whether it's worth getting a spiralizer or Nutribullet, plus inspiring tips on how to maintain your new healthy lifestyle, James demonstrates that you, too, can be clean and lean for life. ...Show more
$14.99
AUD
Category: Diet Cook Books | Series: HACHETTE HEALTHY LIVING
Want a simple way to refresh your health? Trying to cut back on your daily coffee intake? Need a simple, healthy and delicious way to stay hydrated? Tea is one of the world's most popular beverages. Flavourful and fun, teas and tonics are a healthy solution for those looking for the health benefits of h erbs, flowers and berries without any additives, preservatives or dyes. With less than a third of the caffeine in a cup of coffee, teas and tonics are a natural energy boost to kickstart your morning! ...Show more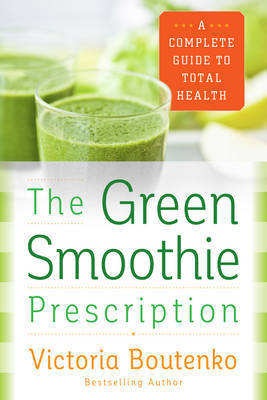 $24.99
AUD
Category: Diet Cook Books
Raise a Glass to Your Health! Dark, leafy greens contain an astonishing abundance of nurients, with enzymes, antioxidants, and minerals that hold extraordinary benefits for our mind and body. In The Green Smoothie Prescription, raw food pioneer and international bestselling author of Green for Life Vic toria Boutenko provides a comprehensive guide to the healing capabilities of green smoothies. This easy-to-use and information-packed book features over 150 delicious recipes and an A-to-Z list of the most effective nutrients in battling everything from minor colds and aches and pains to chronic conditions and weight loss. These unique smoothies are the easiest, fastest, and most delicious way to consume the amount of greens necessary to achieve and sustain total health. FEATURING SMOOTHIES FOR: Beautiful Skin * Colds Flus * Stress Reduction * Detox Cleanses * Weight Loss ...Show more
$29.99
AUD
Category: Diet Cook Books
Finally, a cookbook that takes the guesswork out of keto meal prep planning, with over 60 low-carb recipes and 8 easy-to-follow weekly meal plans   Eating keto can be challenging, and cooking keto recipes that are satisfying can be even more challenging You need to make sure you're eating enough fat to stay in ketosis, while still eating food that is satisfying. Weekly meal prep can help ensure that you stay in ketosis while still enjoying fresh, delicious, keto-friendly recipes that aren't the same every week. With Easy Keto Meal Prep, planning and preparing your weekly keto meals has never been easier   Each recipe in Easy Keto Meal Prep includes specific macro ratios and detailed nutrition information to ensure you're always eating the right ratios to stay in ketosis. With over 60 delicious recipes, you'll enjoy a large variety of recipes and never grow tired of eating the same recipes again and again. Eight weekly meal plans offer a broad range of recipe combinations to ensure you'll never have to eat the same week of meals twice, and each prep plan includes detailed shopping lists, step-by-step prep day instructions, and handy equipment lists to help you prepare a week of meals in just a few hours. Also included is helpful guidance for eating keto and sticking with the diet, meal prepping like a pro, and safely storing your prepped meals. ...Show more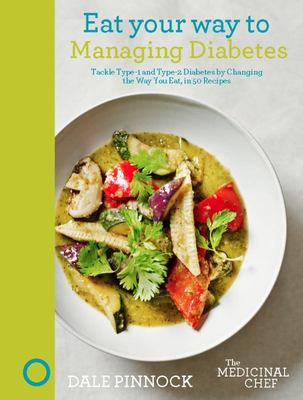 $24.99
AUD
Category: Diet Cook Books | Series: The\Medicinal Chef Ser.
Understand the causes of diabetes and successfully eat your way to avoiding type-2 diabetes, or relieving type-1. 50 delicious, quick and simple recipes-all using familiar ingredients-to help you tackle diabetes, Easy guide to learning which foods to eat in order to alleviate your symptoms, Clear explan ation of type-1 and type-2 diabetes, and how your diet and lifestyle can have an impact, Type-2 diabetes is on the rise at a terrifying rate. In this book, Dale Pinnock AKA The Medicinal Chef explains why, and how to treat it through diet. This guide will help sufferers of both type-1 and type-2 diabetes, using nutrition alongside conventional medicine, but, importantly, Dale believes that diet alone can heal type-2 diabetes. Once you have understood the roles of carbohydrates, proteins and fats, low-glycemic foods, and blood sugar regulation, you can move on to the tasty and achievable recipes that will never make you feel like you're depriving yourself. ...Show more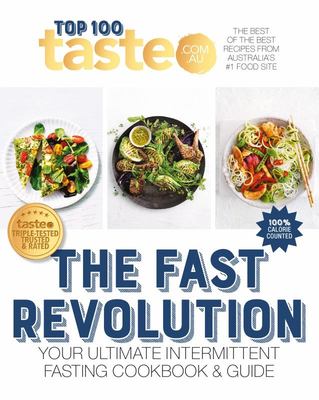 $34.99
AUD
Category: Diet Cook Books | Series: Taste Top 100 Ser.
RECIPES & MENU PLANS FOR 800-CALORIE DAYS, 250-CALORIE LIGHT MEALS, 125-CALORIE SNACKS AND MORE Losing weight has never been so easy, so sustainable, or tasted so good. The Fast Revolution makes the entire process not just doable, but also fun. This is intermittent fasting without the fuss. Expertl y curated by taste.com.au's food and nutrition teams, The Fast Revolution is packed with more than 100 quick and easy healthy recipes all made with fresh ingredients. The Fast 800 and 5:2 Diets have been international sensations, educating us with the latest science around the long-term health and weight-loss benefits of intermittent fasting. Now, Australia's number-one, most loved and trusted food brand, taste.com.au, brings you The Fast Revolution, an inspiring cookbook where intermittent fasting meets real life, with innovative meal plans, delicious recipes, and calorie guides, plus tips and tricks you need to stay on track. The Fast Revolution is designed for everyone - no matter who you are, no matter your size, gender, exercise level or your dietary preferences. The Fast Revolution delivers recipes and planning tools to maximise the benefits of intermittent fasting to help you hit your magic 800-calorie target. The Fast Revolution also brings you closer to enjoying all the scientifically proven benefits of intermittent fasting - from delayed ageing, to reduced risk of a huge range of chronic diseases such as cancer, diabetes and heart disease. Vive la Revolution! ...Show more
$26.99
AUD
Category: Diet Cook Books
The Fast Low-Carb Kickstart Plan combines a delicious, low-carb eating plan with powerful intermittent fasting in a clear and punchy four-week kickstart program that will help you lose weight and keep it off. The four-week plan contains everything you'll need to make fast, realistic and lasting dietary changes that can be implemented for life. The book is perfect for those who want to understand how intermittent fasting works while following a low-carb or keto diet, and will arm you with the latest facts about how what we eat and when we eat can make a huge impact on overall health, along with tips, tricks and more than 70 mouthwatering recipes to achieve weight loss in a healthy and sustained way. This book is perfect for those who want to:* Lose weight and keep it off* Count nutrients not calories * Reduce risks of chronic disease and inflammation* Follow a meal plan featuring low-carb and keto recipes* Achieve a fad-free approach to long-term health * Tap into fat-burning potential * Implement a potent, flexible and user-friendly approach to health.   ...Show more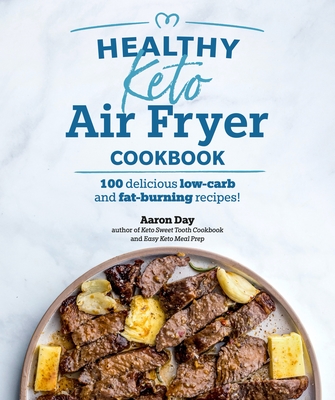 $29.99
AUD
Category: Diet Cook Books
You've decided to go keto - but that doesn't mean you have to get rid of your air fryer. Your handy kitchen appliance can make low-carb meals while also helping you shed some pounds on the high-fat keto diet. Boosting your metabolism is the core component of the keto diet that helps you lose weight. You probably already know that an air fryer can cook meals quickly without needing to drown your food in cooking oil. This means you can make all your air fryer favorites and still adhere to the keto diet - from chicken wings to any kind of fish to roasted vegetables. And don't forget dessert, especially pie, cookies, and, yes, cake. If you want to keep those pounds off for good, let Healthy Keto Air Fryer Cookbook be your guide. This book features- - 100 keto-friendly recipes to make in your air fryer - from breakfast to dinner to snacks, sides, and desserts - Expert advice from Aaron Day (author of Easy Keto Meal Prep and Keto Sweet Tooth Cookbook) on how to reach your weight loss goals - and to help you stay on and sustain the keto diet - Introductory text on how to get the most out of your air fryer and the keto diet Give your keto diet a new spin by continuing to bake, roast, grill, and, of course, fry with your air fryer - with help from Aaron Day and the Healthy Keto Air Fryer Cookbook. ...Show more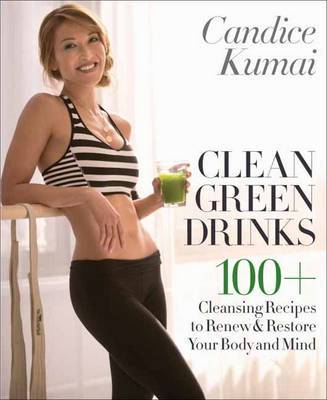 $34.99
AUD
Category: Diet Cook Books
'Clean Green Drinks' is not just a recipe collection, but also a guide to a leaner, happier and more fulfilled you. With more than 100 perfectly balanced, delicious drink recipes that can be made in a minute, each refreshing beverage will help you sip away extra pounds as you sip away stress.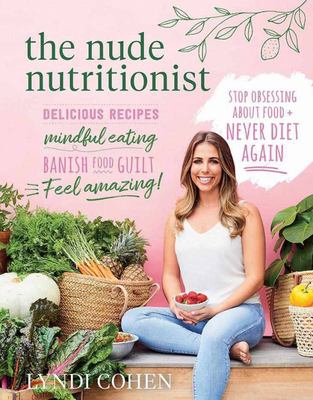 $35.00
AUD
Category: Diet Cook Books
Full of super-practical, sensible advice and 50+ delicious Mediterranean-based recipes, The Nude Nutritionist will teach you how to eat healthily without obsessing, feeling guilty or falling off the bandwagon.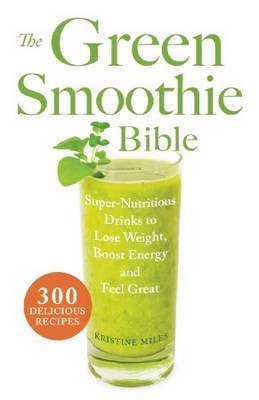 $9.99
AUD
$18.99
(47% off)
Category: Diet Cook Books
This is a comprehensive collection of green smoothie recipes that combine super-healthy leafy green vegetables with delicious, antioxidant-rich fruits to create nutritious and delicious smoothies so users can lose weight, improve health, and have beautiful skin. It offers 250 fruit and vegetable drinks for losing weight, detoxing, maximizing energy, and staying healthy. You know a daily diet rich in fruits and vegetables can help fight obesity, diabetes, heart-disease, and even some types of cancer. But do you find the time to eat anywhere near the recommended amount? The inviting recipes in "The Green Smoothie Bible" show you how to combine a myriad of leafy green vegetables and delicious fruit into the most nutritious drinks imaginable - transforming your health while preventing an array of diseases. "The Green Smoothie Bible" offers the fastest, easiest way to get your daily dose - or more - of fruits and vegetables in a quick, pleasing drink. By blending fruits and vegetables together, green smoothies deliver a bigger punch of healthy nutrients than simple fruit or vegetable juices, and they also add body-cleansing plant fibers. The author presents nutrition facts and scientific evidence showing how each component in their smoothie can offer such benefits as improved skin and hair tone, increased daily energy, and a stronger immune system. ...Show more
$34.99
AUD
Category: Diet Cook Books
The CSIRO Low-carb Diet is based on a major scientific study that has successfully helped Australians lose weight and improve their overall health.Written for easy implementation at home, this book contains:- a straightforward scientific explanation of why and how the diet works so well- a detailed outl ine of your daily allowances for carbs, healthy fats and protein- 12 weekly meal plans to help you reduce your carb intake initially, then increase it slightly for dietary flexibility- 80 delicious recipes with all daily allowances calculated and explained- a fully illustrated exercise section to show you how to combine movement with healthy eating to maximise health outcomes.There is also detailed information about the benefits of the diet for those suffering from a range of metabolic conditions, including heart disease, high cholesterol and type 2 diabetes.Accessible, affordable and achievable, this is a fully researched approach to better eating and improved health from Australia's peak science organisation. ...Show more