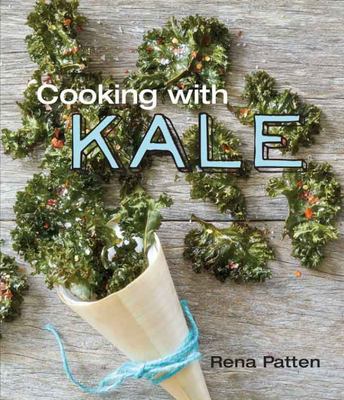 $19.99
AUD
$29.99
(33% off)
Category: Diet Cook Books
Kale is being called the new beef, the queen ofgreens and a nutritional powerhouse. Kale is low in calorie, high in fiber and has zero fat. In Cooking With Kale Rena Patten brings anotherbeautiful ilistrated book this time sharing with us thebenifits of Kale. Kale is one of the healthiest vegetables aro und andone way to be sure to enjoy the maximum nutritionand flavor from kale is to cook it properly. With over 70 new recipes and stunning photography, Rena gives easy recipes on cooking with Kale and thehealth benefits that using Kale as a main ingredient orpart of your meal is easy to cook." ...Show more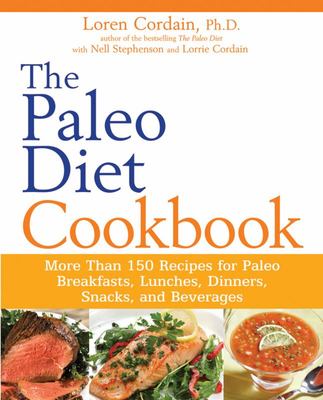 $24.99
AUD
Category: Diet Cook Books | Series: Paleo Ser.
At last! The cookbook based on the bestselling The Paleo Diet Dr. Loren Cordain's The Paleo Diet has helped thousands of people lose weight, keep it off, and learn how to eat for good health by following the diet of our Paleolithic ancestors and eating the foods we were genetically designed to eat. Now this revolutionary cookbook gives you more than 150 satisfying recipes packed with great flavors, variety, and nutrition to help you enjoy the benefits of eating the Paleo way every day. Based on the breakthrough diet book that has sold more than 100,000 copies to date Includes 150 simple, all-new recipes for delicious and Paleo-friendly breakfasts, brunches, lunches, dinners, snacks, and beverages Contains 2 weeks of meal plans and shopping and pantry tips Features 16 pages of Paleo color photographs Helps you lose weight and boost your health and energy by focusing on lean protein and non-starchy vegetables and fruits From bestselling author Dr. Loren Cordain, the world's leading expert on Paleolithic eating styles Put The Paleo Diet into action with The Paleo Diet Cookbook and eat your way to weight loss, weight control maintenance, increased energy, and lifelong health-while enjoying delicious meals you and your family will love. ...Show more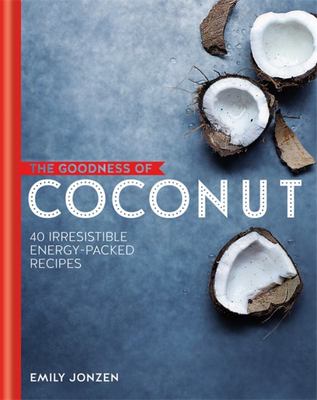 $19.99
AUD
Category: Diet Cook Books | Series: The\Goodness Of . Ser.
Few foods have seen the spotlight in recent years as much as the coconut. Since lingering at the bottom of the fashionable fruit chart, the brown, hairy and difficult to crack contender has risen to the top, making up for what it lacks in looks by packing a nutritional punch. Hailed as one of the top su perfoods of 2015, sales of coconut-based food have rocketed, its liquid form has even been referred to as an 'uniquely curative elixir' - indeed, the humble coconut is certainly having it's moment. Once confined to the filling of a Bounty bar, coconut now comes in an array of forms; Emily Jonzen arranges her book by texture and variety, with chapters divided into Milk & Water, Oil, Flour and Desiccated. Packed with an amazing range of recipes from savoury dishes such as Coconut-crusted Chicken or Stir-fried squid to sweet things such as Coconut Flour Pancakes and Coconut & Pistachio Brownies, Emily will have you going nuts over nature's finest and most versatile ingredient. The unassuming coconut is now taking its rightful place as the darling of the 'superfoods'.While they may not be much to look at, they are your best cooking companion - work these hairy wonder-fruits and reap the healthy benefits. ...Show more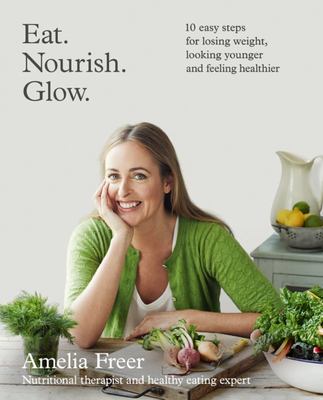 $9.99
AUD
$34.99
(71% off)
Category: Diet Cook Books | Reading Level: very good
Nutritional therapist and healthy eating expert Amelia Freer dispatches fad diets to the distant past while guiding you to a rejuvenated future. Amelia Freer brings a fresh and unique voice to the field of holistic health. In this, her first book, she explains her 10 Principles of healthy eating and pro vides an enticing selection of recipes to get you started on your path to optimum wellness. Amelia guides you gently through her 10 Principles, how to detox your store cupboards and restock with alternatives, how to understand the differences between good and bad fats, the dangers of hidden sugar in the food we eat and how to dump the wheat (one of the demons!) from your diet. Her ideas are all backed up by the latest findings in the field of nutrition and neuroscience. Amelia includes a mouth watering selection of recipe, from delightful breakfast alternatives, such as Almond, Apricot and Rose Yogurt, light lunch ideas such as Crunchy Crab Salad and delicious mains such as Monkfish with a Broccoli and Ginger Mash. Wow your friends with the fiendish yet healthy sweet alternatives such as the Salted Caramels. There's something for everyone in this book and with Amelia guiding you on the path to better health, losing weight and looking great has never been easier. ...Show more
$19.99
AUD
$29.99
(33% off)
Category: Diet Cook Books
Gluten-free bakes can be every bit as delicious as traditional treats. With a little know-how from Honeybuns, you can enjoy gorgeous cakes, muffins, brownies, flapjacks, biscuits and puddings that contain no wheat or gluten. You'll find all your favourite teatime bakes, from Lemon drizzle cake and A ver y chocolatey cake to Baked apple muffins and Heathcliff brownies. There are lots of puddings too, including Baked lemon cheesecake, Chocolate and raspberry tartlets, Peach and raspberry roulade and Chocolate lime pie. Packed with practical tips and with a guide to ingredients, this book gives you all the inspiration and advice you need to make your baking gluten-free and gorgeous! ...Show more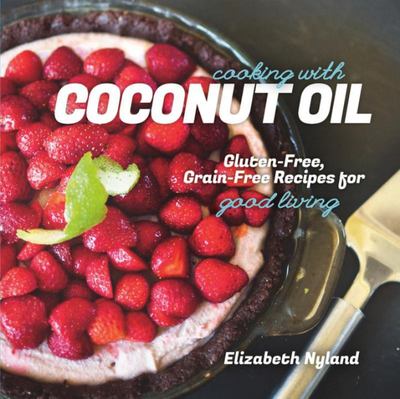 $21.95
AUD
Category: Diet Cook Books | Reading Level: General Adult
Why coconut? Sales of coconut oil are skyrocketing as health-conscious people everywhere are embracing the health benefits of this wonder food. Coconut oil has been shown to: Lower bad cholesterol Boost thyroid function Burn abdominal fat, and Boost energy and endurance. Its sister product, coconut flou r, is: Gluten-free High in fiber and protein, and A great wheat substitute. Rejoice, then, in more than 75 mouthwatering coconut oil and coconut flour recipes paired with beautiful photographs. Every dish is gluten-free, grain-free, and uses fat-busting, superfood-worthy coconut oil. Here are dishes such as High-Protein Lemon-Poppyseed Muffins, Cauliflower-Crusted Pizza, and Slow Cooker Pork Roast. They are fresh, tasty, and above all, great for you on so many levels. ...Show more
$34.99
AUD
Category: Diet Cook Books
BOOK 3 OF THE #1 BESTSELLING LOW-CARB DIET The CSIRO Low-Carb Diet has proved phenomenally successful in helping Australians lose weight and transform their health through a low-carb eating plan in combination with regular exercise. Due to popular demand, this new book contains over 100 brand new, low- carb-friendly recipes that can be cooked in 20 minutes or less, making it easier than ever to incorporate this way of eating into a busy lifestyle. It includes: * an update on the science* answers to all your FAQs * two weekly meal plans with shopping lists * plenty of ideas for meal builders, drinks and snacks. This is a fully researched approach to better eating and improved health from Australia's peak science organisation. ...Show more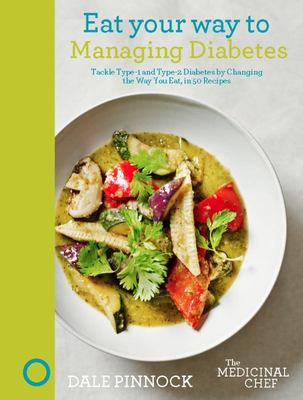 $24.99
AUD
Category: Diet Cook Books | Series: The\Medicinal Chef Ser.
Understand the causes of diabetes and successfully eat your way to avoiding type-2 diabetes, or relieving type-1. 50 delicious, quick and simple recipes-all using familiar ingredients-to help you tackle diabetes, Easy guide to learning which foods to eat in order to alleviate your symptoms, Clear explan ation of type-1 and type-2 diabetes, and how your diet and lifestyle can have an impact, Type-2 diabetes is on the rise at a terrifying rate. In this book, Dale Pinnock AKA The Medicinal Chef explains why, and how to treat it through diet. This guide will help sufferers of both type-1 and type-2 diabetes, using nutrition alongside conventional medicine, but, importantly, Dale believes that diet alone can heal type-2 diabetes. Once you have understood the roles of carbohydrates, proteins and fats, low-glycemic foods, and blood sugar regulation, you can move on to the tasty and achievable recipes that will never make you feel like you're depriving yourself. ...Show more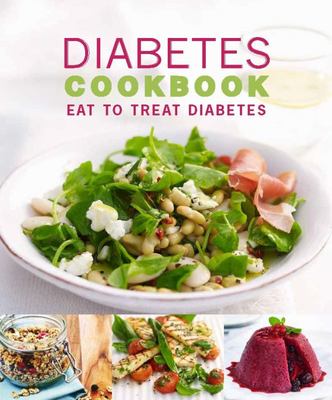 $19.99
AUD
Category: Diet Cook Books
Full of appetising and healthy recipes for every occasion, Diabetes Cookbookincludes delicious ideas for healthier breakfasts, lunches, dinners, desserts and snacks. This fresh new cookbook is written by a qualified nutritionist and an expert recipe writer, ensuring you can rely on the advice and trust the recipes. This book will help you make healthy food choices easy with nutritional analyses of kilojoules, carbohydrates, fats and salt with every recipe. Eat well, stay healthy and take control with the Diabetes Cookbook. Brief Synopsis Food plays a crucial role in determining our health, vitality, and well-being. Various foods we eat are broken down into glucose, which passes into the bloodstream. Our blood glucose level should not become too high or too low, so to regulate it, the pancreas produces insulin. If you have Type 2 diabetes, you'll know that your pancreas isn't producing enough insulin, or the insulin isn't doing its job properly. (If you have Type 1 diabetes, your body isn't making any insulin at all.) It is important for everyone to eat healthily, but when you have Type 2 diabetes, diet is even more relevant. Choosing the right foods will help you to manage your condition and reduce the risk of other health problems associated with diabetes. In one study, people with Type 2 diabetes were able to reduce their blood glucose levels by an average of 25 per cent just by following a simple diet plan similar to the one we recommend. Although people often talk about healthy and unhealthy foods, there is no such thing as a good or a bad food- it is the balance of foods that you eat throughout the day that is important. How this book can help The recipes in this book are designed to help you achieve a healthy, balanced diet that includes wholegrains, low-GI carbohydrates, lean protein, dietary fibre, low-fat dairy products, and plenty of vegetables and fruit. They are also lower in salt, fat and sugar. All this equals a great diet, whether you have Type 2 diabetes or not. Guidelines per serving A GI A CALORIES A SATURATED FAT A SALT The recipes The delicious recipes in this book are designed to help you achieve a healthy, balanced diet that includes wholemeal, low-GI carbohydrates, lean protein, dietary fibre, low-fat dairy products, and plenty of vegetables and fruit. They are also lower in salt, fat and sugar. A great diet - whether you have Type 2 diabetes or not. Where this book goes further is in providing a oGuidelines per servingo chart for each recipe, telling you at a glance whether the recipe is relatively high (3 dots), medium (2 dots), or low (1 dot) in GI, kilojoules, saturated fat, and salt - the four key dietary areas to watch when you have Type 2 diabetes. So, if you choose a recipe with a relatively high GI, kilojoule count, saturated fat content, or salt content, choose dishes tha ...Show more
$14.99
AUD
$29.99
(50% off)
Category: Diet Cook Books
4 Ingredients Healthy Diet is a lifestyle, cooking must-have for the kitchen. Health and happiness starts within, from the foods we choose to fuel our body. 4 Ingredients Healthy Diet has been created as the 'go-to' cookbook for easy, everyday achievable meals using ingredients that the human body is na turally designed to digest. Understanding the nutritional value of what we eat, complementing with moderate exercise and lots of water, is the key to maintaining an overall wellness and the basis of 4 Ingredients Healthy Diet. Knowing the hugely important role food plays in our longevity, Kim McCosker has spent years following this easy diet plan, which is simply a cleaner way of eating. Primarily using whole foods to form recipes that are nutritious, delicious and easy to create, 4 Ingredients Healthy Diet also features a four-week meal plan to follow. This is particularly useful for busy people who like structure, and those needing a strict plan to assist with controlling calories and their daily eating habits. 4 Ingredients Healthy Diet shares over eighty recipes, plus pages of simple snacks and healthy foods. Each recipe provides a breakdown of nutritional data per serve, including calories, fats, sodium, carbohydrates, sugar, fibre and protein. This recipe book simply gives everyone a sensible guide to eating good, healthy, nourishing food. It evaluates the importance of eating fresh, whole foods that are essential to the 4 Ingredients Healthy Diet plan in maintaining a healthy body and mind for the whole family, for a long healthy life. Easy, delicious meals and food ideas, using 4 ingredients or less. ...Show more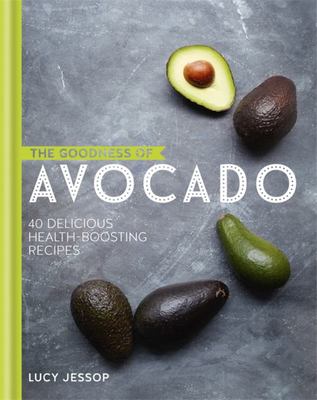 $19.99
AUD
Category: Diet Cook Books | Series: The\Goodness Of... . Ser.
Avocados are having a moment, and for good reason. Creamy, moreish and nutritious, there's no wonder we're all going mad for them. Yes, they're high in fat, but it's the good kind, plus they have antioxidant properties, help protect against damaging free radicals and help maintain healthy blood pressure . With chapters divided by texture, Avocado offers an abundance of recipes to enjoy this healthy fruit. Whether you like it smooth, smashed, chunky or whole, there doesn't seem to be a way that this nutrient packed fruit can't be eaten. Smashed on toast for a snack, topped with eggs for brunch, whizzed into feel-good smoothies, chopped into zingy salsas to serve with fish or meat, sliced into on-the-go lunches, shaken into a salad dressing or swapped with cream to make an indulgent dessert, the mouth-watering list goes on. ...Show more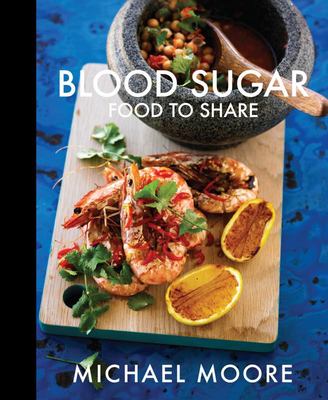 $19.99
AUD
Category: Diet Cook Books
Chef Michael Moore was busy running his restaurant, cooking on television, climbing the ranks of the world's top chefs and exploring the globe when he got the news that he was a diabetic. Living with diabetes, he was faced with the daily challenge of healthy eating. Blood Sugar - Food to Share will ope n your eyes to inspirational, creative and stunning dishes that you can share and enjoy with your friends and family. There is something for every occasion and palette, from breakfasts and brunches to decadent dinner parties and desserts. ...Show more