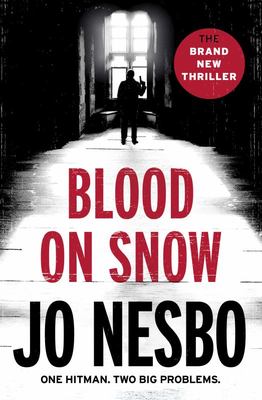 Blood On Snow
by Jo Nesbø; Neil Smith (Translator)
$14.99
AUD
Category: Crime and Thrillers
Olav lives the lonely life of a fixer. When you 'fix? people for a living - terminally - it?s hard to get close to anyone.Now he?s finally met the woman of his dreams.But there are two problems.She?s his boss?s wife.And Olav?s just been hired to kill her.From the bestselling author of BAFTA-nominated He adhunters, comes Jo Nesbo?s Blood on Snow- a short, sharp shock of a thriller. ...Show more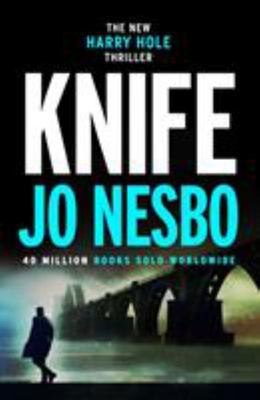 $19.99
AUD
$32.99
(39% off)
Category: Crime and Thrillers | Series: Harry Hole Ser. | Reading Level: very good
The brand new Harry Hole thriller from Sunday Times number one bestseller Jo Nesbo. 'Nesbo is one of the best thriller writers on the planet' Daily Express A man like Harry had better watch his back...Following the dramatic conclusion of number one bestseller THE THIRST, KNIFE sees Harry Hole waking up with a ferocious hangover, his hands and clothes covered in blood. Not only is Harry about to come face to face with an old, deadly foe, but with his darkest personal challenge yet. The twelfth instalment in Jo Nesbo?s internationally bestselling crime fiction series. ...Show more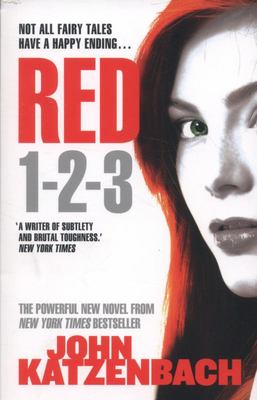 Red 1-2-3
by John Katzenbach
$9.99
AUD
$19.99
(50% off)
Category: Crime and Thrillers
You do not know me, but I know you. I have decided to call you: Red One. Red Two. Red Three. I know each of you is lost in the woods. And just like the little girl in the fairy tale, you have been selected to die...' Karen, Sarah and Jordan have nothing in common aside from their hair colour. Red. To th e man who has been watching their every move for months, this is enough. Their lives are now in his hands, their stories will only end when he chooses to reveal himself, unless they can find him first... ...Show more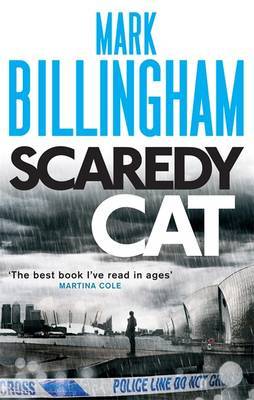 $19.99
AUD
Category: Crime and Thrillers | Series: Tom Thorne
TWO WOMEN DEAD It was a vicious, calculated murder. The killer selected his victim at Euston station, followed her home on the tube, strangled her to death in front of her child. At the same time, killed in the same way, a second body is discovered at the back of King's Cross station. And this grisly ev ent eerily echoes the murder of two other women, stabbed to death months before on the same day. TWO KILLERS WORKING TOGETHER It is DI Tom Thorne who sees the link and comes to the horrifying conclusion. This is not a serial killer the police are up against. This is two of them - and two killers are way more deadly than one ... ...Show more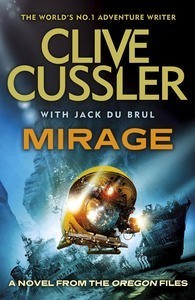 Mirage
by Clive Cussler
$14.99
AUD
Category: Crime and Thrillers | Series: The Oregon Files
October 1943. A U.S Navy warship vanishes at sea off the coast of Philadelphia. Its disappearance was rumoured to have been a result of a classified military experiment into the effects of electromagnetic radiation. The story has long since been considered a hoax. But Juan Cabrillo and his colleagues ab oard the top secret spy ship Oregon aren't convinced. Now, a powerful new weapon is for sale - one linked to genius inventor Nikola Tesla, who was working with the Navy when he died in 1943. Was he responsible for the original Philadelphia experiment? Are his notes in the hands of enemies? As Cabrillo and his crew race to unearth the truth, they discovers that the stakes are dangerously high. And that it may already be too late ...Show more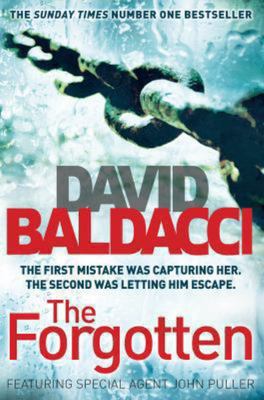 $17.99
AUD
Category: Crime and Thrillers | Series: John Puller Ser.
The second title in David Baldacci's best-selling series, The Forgotten is a fast-paced action thriller, featuring the hero of Zero Day - John Puller. Criminal investigator John Puller is drawn closer to home when his aunt is found dead in her house in Paradise, Florida. The local police have ruled the death as an accident, but Puller finds evidence to suggest that she may well have been murdered. On the surface the town lives up to its name, but as Puller digs deeper he realizes that this town and its inhabitants are more akin to Hell than Paradise. His belief is confirmed as evidence of strange and inexplicable events come to light. And when Puller learns the truth about what is happening in this once sleepy town, he knows that his discoveries will impact far wider than Paradise. ...Show more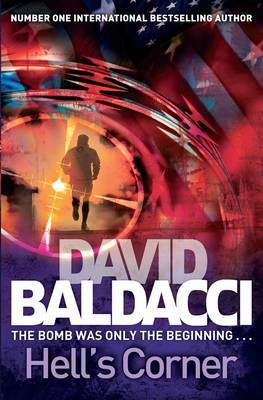 $9.99
AUD
$17.99
(44% off)
Category: Crime and Thrillers | Series: Camel Club
An attack on the heart of power . . . In sight of the White House . . . At a place known as . . . HELLâe(tm)S CORNER Oliver Stone âe" once the countryâe(tm)s most skilled assassin âe" stands in front of the White House, perhaps for the last time. The president has personally requested that Stone serve h is country again on a high-risk, covert mission. Though heâe(tm)s fought for decades to leave his past career behind, Stone has no choice but to say yes. But Stoneâe(tm)s mission changes drastically before it even begins. Itâe(tm)s the night of a state dinner honouring the British prime minister. As he watches the prime ministerâe(tm)s motorcade leave the White House, a bomb is detonated in an apparent terrorist attack against both leaders. Itâe(tm)s in the chaotic aftermath that Stone takes on a new, more urgent assignment: find those responsible for the bombing. Stoneâe(tm)s opponents are elusive, capable, and increasingly lethal. Worst of all, it seems that the park bombing may just have been the opening salvo in their plan. With nowhere else to turn, Stone enlists the help of the only people he knows he can trust: the Camel Club. Yet that may be a big mistake. In the shadowy worlds of politics and intelligence, there is no one you can really trust. And Hellâe(tm)s Corner truly lives up to its name. This may be Oliver Stoneâe(tm)s and the Camel Clubâe(tm)s last stand. ...Show more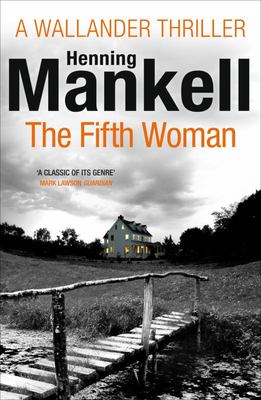 $19.99
AUD
Category: Crime and Thrillers | Series: Kurt Wallander
Inspector Kurt Wallander is home from an idyllic holiday in Rome, full of energy and plans for the future. But when he investigates the disappearance of an elderly birdwatcher he discovers a gruesome and meticulously planned murder - a body impaled in a trap of sharpened bamboo poles. Then another man i s reported missing. And once again Wallander's life is on hold as he and his team work tirelessly to find a link between the series of vicious murders. Forever battling to make sense of the violence of modern Sweden, Wallander leads a massive investigation to uncover a brutal killer. ...Show more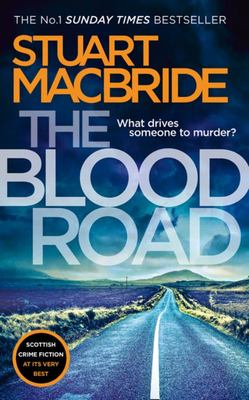 $9.99
AUD
$19.99
(50% off)
Category: Crime and Thrillers | Series: Logan Mcrae Ser.
What drives someone to murder? The No.1 Sunday Times bestselling author returns with the much anticipated new Logan McRae thriller. Some things just won't stay buried... Logan McRae's personal history is hardly squeaky clean, but now that he works for Professional Standards he's policing his fellow offi cers. When Detective Inspector Bell turns up dead in the driver's seat of a crashed car it's a shock to everyone. Because Bell died two years ago, they buried him. Or they thought they did. As an investigation is launched into Bell's stabbing, Logan digs into his past. Where has he been all this time? Why did he disappear? And what's so important that he felt the need to come back from the dead? But the deeper Logan digs, the more bones he uncovers - and there are people out there who'll kill to keep those skeletons buried. If Logan can't stop them, DI Bell won't be the only one to die... ...Show more
$19.99
AUD
Category: Crime and Thrillers | Series: L.A. Quartet | Reading Level: General Adult
Los Angeles, 15th January 1947: a beautiful young woman walked into the night and met her horrific destiny. Five days later, her tortured body was found drained of blood and cut in half. The newspapers called her 'The Black Dahlia'. Two cops are caught up in the investigation and embark on a hellish jou rney that takes them to the core of the dead girl's twisted life... ...Show more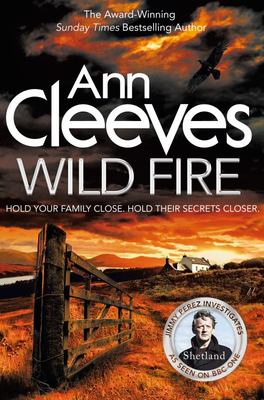 $17.99
AUD
Category: Crime and Thrillers | Series: Shetland Ser. | Reading Level: 2
Wild Fire is the eighth, and final book, in Ann Cleeves' bestselling Shetland series - a major BBC One drama starring Douglas Henshall as Jimmy Perez. Shetland: Welcoming. Wild. Remote. Drawn in by the reputation of the islands, a new English family move to the area, eager to give their autistic son a b etter life. But when a young nanny's body is found hanging in the barn of their home, rumours of her affair with the husband begin to spread like wild fire. With suspicion raining down on the family, DI Jimmy Perez is called in to investigate. For him it will mean returning to the islands of his on-off lover and boss Willow Reeves, who will run the case. Perez is already facing the most disturbing investigation of his career, when Willow drops a bombshell that will change his life forever. Is he ready for what is to come? ...Show more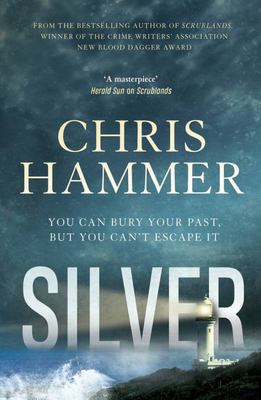 $19.99
AUD
$32.99
(39% off)
Category: Crime and Thrillers | Reading Level: 2 Crime
Martin Scarsden returns in the sequel to the bestselling Scrublands. For half a lifetime, journalist Martin Scarsden has run from his past. But now there is no escaping.He'd vowed never to return to his hometown, Port Silver, and its traumatic memories. But now his new partner, Mandy Blonde, has inherit ed an old house in the seaside town and Martin knows their chance of a new life together won't come again. Martin arrives to find his best friend from school days has been brutally murdered, and Mandy is the chief suspect. With the police curiously reluctant to pursue other suspects, Martin goes searching for the killer. And finds the past waiting for him. He's making little progress when a terrible new crime starts to reveal the truth. The media descend on Port Silver, attracted by a story that has it all: sex, drugs, celebrity and religion. Once again, Martin finds himself in the front line of reporting. Yet the demands of deadlines and his desire to clear Mandy are not enough: the past is ever present.An enthralling and propulsive thriller from the acclaimed and bestselling author of Scrublands.     ...Show more