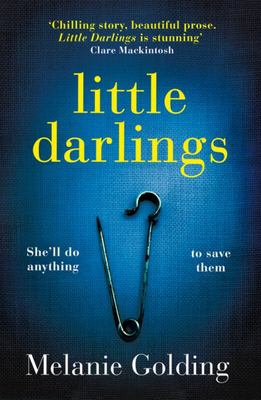 $9.99
AUD
$29.99
(66% off)
Category: Crime and Thrillers | Reading Level: 2 Crime
Chilling story…stunning' Clare Mackintosh 'Taps into every woman's fear that she will not be believed' Mel McGrath, author of The Guilty Party 'Deep. Dark. Utterly addictive…you can't unread this story. It will haunt you' Teresa Driscoll, author of The Friend ∗ ∗ ∗ ∗ THE TWINS ARE CRYING. THE TWINS ARE HUNGRY. LAUREN IS CRYING. LAUREN IS EXHAUSTED. Behind the hospital curtain, someone is waiting . . . After a traumatic birth, Lauren is alone on the maternity ward with her new-born twins when a terrifying encounter in the middle of the night leaves her convinced someone is trying to steal her children. Lauren, desperate with fear, locks herself and her sons in the bathroom until the police arrive to investigate. But there's nothing on the CCTV. No one remembers seeing a woman come close to Lauren, or her babies. They don't believe anyone was ever there. And yet, Lauren keeps seeing the woman and is convinced her babies are in danger. With every step she takes to keep her children safe, Lauren sinks deeper into paranoia and fear. From the stark loneliness of returning home after birth, to the confines of a psychiatric unit, Lauren's desperation increases as no one will listen to her. But here's the question: is she mad, or does she know something we don't? ...Show more
$19.99
AUD
Category: Crime and Thrillers | Reading Level: very good
THE NUMBER ONE NEW YORK TIMES BESTSELLER OVER 2 MILLION COPIES SOLD!'Astounding. Thrilling. Amazing' Gillian Flynn'One of those rare books that really is unputdownable' Stephen King'Twisted to the power of max' Val McDermid'A dark, twisty confection' Ruth Ware What did she see? It's been ten months sinc e Anna Fox last left her home. Ten months during which she has haunted the rooms of her old New York house, lost in her memories, too terrified to step outside. Anna's lifeline to the real world is her window, where she sits, watching her neighbours. When the Russells move in, Anna is instantly drawn to them. A picture-perfect family, they are an echo of the life that was once hers. But one evening, a scream rips across the silence, and Anna witnesses something horrifying. Now she must uncover the truth about what really happened. But if she does, will anyone believe her? And can she even trust herself? ...Show more
$16.99
AUD
Category: Crime and Thrillers
 'Her name is Sammy Went. This photo was taken on her second birthday. Three days later she was gone.' On a break between teaching photography classes in Melbourne, Kim Leamy is approached by a stranger investigating the disappearance of a little girl from her Kentucky home twenty-eight years earlier. H e believes Kim is that girl. At first she brushes it off, but when Kim scratches the surface of her family history in Australia, questions arise that aren't easily answered. To find the truth, she must travel to Sammy's home of Manson, Kentucky, and into a dark past. As the mystery of Sammy's disappearance unravels and the town's secrets are revealed, this superb novel builds towards an electrifying climax. Inspired by Gillian Flynn's frenetic suspense and Stephen King's masterful world-building, The Nowhere Child is a combustible tale of trauma, cult, conspiracy and memory. It is the remarkable debut of Christian White, an exhilarating new Australian talent. ...Show more
$19.99
AUD
Category: Crime and Thrillers | Series: Jack Reacher Ser.
'This is one of his best' - The Times Jack Reacher is back in a brand new white-knuckle read from Lee Child. It's a random universe, but once in a blue moon things turn out just right. In a nameless city, two rival criminal gangs are competing for control. But they hadn't counted on Jack Reacher arrivi ng on their patch. Reacher is trained to notice things. He's on a Greyhound bus, watching an elderly man sleeping in his seat, with a fat envelope of cash hanging out of his pocket. Another passenger is watching too ... hoping to get rich quick. As the mugger makes his move, Reacher steps in. The old man is grateful, yet he turns down Reacher's offer to help him home. He's vulnerable, scared, and clearly in big, big trouble. What hold could the gangs have on the old guy? Will Reacher be in time to stop bad things happening? The odds are better with Reacher involved. That's for damn sure. ...Show more
$32.99
AUD
Category: Crime and Thrillers | Series: Cormac Reilly Ser.
The heart-stopping new book in the Cormac Reilly series, by the bestselling author of The Ruin and The Scholar. When Peter Fisher is called to the scene of a supposed prank call, his annoyance turns to terror when he realises this is no joke. A young boy says he witnessed a little girl being bundled int o the boot of a car, and Peter believes him. DI Cormac Reilly and Peter search frantically for answers, but find obstacles put in their way by the one person who should be helping them: Superintendent Bryan Murphy. Frustrated and severely short-staffed, Peter and Cormac are pushed to breaking point, resulting in a fatal mistake. Cormac is suspended from duty and Peter is banished to a tiny town on the West Coast of Ireland, where's he's tasked with doing the paperwork in a murder investigation that's supposed to have been resolved. But something isn't adding up, including the mysterious appearance of a young woman and her nine-year-old daughter, who hasn't spoke a word in months . . .   ...Show more
$9.99
AUD
$29.99
(66% off)
Category: Crime and Thrillers | Series: Colter Shaw Thriller | Reading Level: 2 Crime
Book Overview Author Info and Events About the Book Escape or die trying… No.1 international bestseller Jeffery Deaver returns with a stunning new thriller – the first in an exciting series featuring enigmatic investigator Colter Shaw. 'Masterful storytelling - The Never Game is Deaver's most riveting, most twisty, most unputdownable novel yet' Karin Slaughter A killer is changing the rules. One murder at a time . . . You wake up all alone, in the middle of a forest, miles from anywhere. Beside you lie five objects – a lighter, grease, picture-frame wire, a piece of silk, a bottle of water – which you will need to use if you want to survive. You've been taken by the Whispering Man and there is no escape. He makes the rules and nobody ever gets out alive. Enigmatic investigator Colter Shaw is fighting to stop the murders. But another victim has been snatched from her family and he's running out of time. In the darkest corner of Silicon Valley, a new breed of killer is emerging: someone with a deadly obsession, whose twisted game is spiralling out of control. ...Show more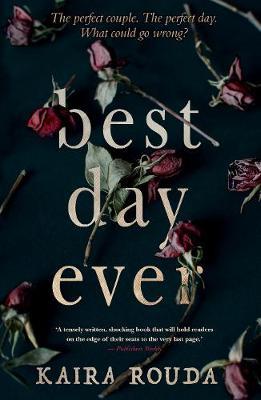 $9.99
AUD
$29.99
(66% off)
Category: Crime and Thrillers | Series: HQ Fiction
"As I opened the door and stepped into the humid night, her scream followed me out. But I knew there was still love for me in her heart...I'm unforgettable." Paul Strom has the perfect life: a glittering career as an advertising executive, a beautiful wife, two healthy boys and a big house in a wealthy suburb. And he's the perfect husband: breadwinner, protector, provider. That's why he's planned a romantic weekend for his wife, Mia, at their lake house, just the two of them. And he's promised today will be the best day ever. But as Paul and Mia drive out of the city and toward the countryside, a spike of tension begins to wedge itself between them and doubts start to arise. How perfect is their marriage, or any marriage, really? How much do they trust each other? Is Paul the person he seems to be? And what are his secret plans for their weekend at the cottage? Forcing us to ask ourselves just how well we know those who are closest to us, Best Day Ever crackles with dark energy, spinning ever tighter toward its shocking conclusion. In the bestselling, page-turning vein of The Couple Next Door and The Dinner, Kaira Rouda weaves a gripping, tautly suspenseful tale of deception and betrayal dark enough to destroy a marriage...or a life. ...Show more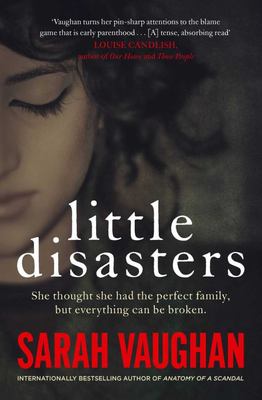 $29.99
AUD
Category: Crime and Thrillers
The gripping and controversial novel that is guaranteed to get readers talking in 2020! You think you have the perfect family. But everything can be broken. Liz and Jess have been friends for ten years, ever since they both started a family. But how well do they really know each other? When Jess arrives at hospital with a story that doesn't add up, Liz is the doctor on call. Jess has devoted her life to family and home. But she is holding so many secrets. As the truth begins to emerge, Liz is forced to question everything she thought she knew: about Jess, and about herself. When something feels so personal, how do you stay professional? 'Each character is brilliantly drawn, and the book delivers surprise after surprise' Claire Fuller, author of Bitter Orange 'Absolutely brilliant; an emotionally devastating story, brave and honest' Emma Curtis, author of One Little Mistake 'Vaughan explores the darker impulses of motherhood - the fear, fury and despair; the frantic juggling, loss of control and exhaustion - and of course the overwhelming love. Refreshingly assured and punchy writing that is sure to hit a nerve' Lucy Atkins 'A brilliant storyteller, Vaughan serves up every mother's nightmare with consummate skill and a big heart. Clever. Totally compelling. Impossible to put down'Eve Chase, author of Black Rabbit Hall 'I loved it and didn't want to put it down. So, so good on motherhood and friendship'Laura Marshall, author of Friend Request 'A true psychological thriller shows us, as all the best ones do, that the scariest place is not the dark alleyway but inside the pathways of our own minds' Araminta Hall, author of Our Kind of Cruelty 'An immaculately researched and compelling story about the devastating fall out from one mistake'Jane Shemilt, author of The Playground ...Show more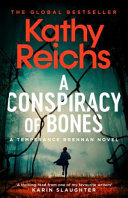 $32.99
AUD
Category: Crime and Thrillers
Number One New York Times bestselling author Kathy Reichs returns with her nineteenth riveting novel featuring forensic anthropologist Temperance Brennan, who must use all her tradecraft to discover the identity of a faceless corpse, its connection to a decade-old missing child case, and why the dead ma n had her phone number. It's sweltering in Charlotte, North Carolina and Temperance Brennan, still recovering from neurosurgery following an aneurysm, is battling nightmares, migraines, and what she thinks might be hallucinations when she receives a series of mysterious text messages, each containing a new picture of a corpse that is missing its face and hands. Immediately, she's anxious to know who the dead man is, and why the images were sent to her. An identified corpse soon turns up, only partly answering her questions. To win answers to the others, including the man's identity, she must go rogue. With help from a number of law enforcement associates including her Montreal beau Andrew Ryan and the always-ready-with-a-smart-quip, ex-homicide investigator Skinny Slidell, and utilizing new cutting-edge forensic methods, Tempe draws closer to the astonishing truth. But the more she uncovers, the darker and more twisted the picture becomes ... Praise for Kathy Reichs: 'Kathy Reichs writes smart--no, make that brilliant--mysteries that are as realistic as non-fiction and as fast-paced as the best thrillers about Jack Reacher or Alex Cross' James Patterson 'Kathy Reichs continues to be one of the most distinctive and talented writers in the genre. Her legions of readers worldwide will agree with me when I declare that the more books she writes, the more enthusiastic fans she'll garner' Sandra Brown 'Each book in Kathy Reichs's fantastic Temperance Brennan series is better than the last. They're filled with riveting twists andturns. No matter how many novels she writes, I just can't get enough!' Lisa Scottoline 'Reichs always delivers a pulse-pounding story' Publisher's Weekly 'Every minute in the morgue with Tempe is golden' The New York Times Book Review 'Bloody good beach reading!' USA Today 'Brennan is a winner, and so is Reichs' Daily News 'This is Kathy Reichs as maybe you've never read her before. The story starts like a pistol shot and fires nonstop through over three hundred layered pages. The twists are meticulously planned and thrown like bamboozling curves on the edge of the plate. But you will see new layers to the brilliant Tempe Brennan that may surprise you. Read this book. It was created by a master of the genre who knocks it out of the park.' David Baldacci, bestselling author of One Good Deed and Redemption 'Nobody writes a more imaginative thriller than Kathy Reichs or crafts a better sentence. Her latest forensic investigation, A Conspiracy of Bones, rivets with its non-stop pursuit of some of the vilest villains ever.' Clive Cussler, bestselling author of Night Probe and Sahara 'Sinister and chilling. In Tempe Brennan's riveting return to the investigative trail, she suddenly finds herself caught in a tangled web. Who can she trust? Maybe not even herself. Bones is back and better than ever.' Lisa Gardner, bestselling author of Never Tell, Look for Me, and Right Behind You 'A Conspiracy of Bones shows off Kathy Reichs' dazzling new level of plotting mastery. A thrilling read from one of my favorite writers.' Karin Slaughter, bestselling author of The Lost Widow, Pieces of Her, and Cop Town ...Show more
Call of the Raven
by Wilbur Smith; Corban Addison (As told to)
$39.99
AUD
Category: Crime and Thrillers
The new novel by Wilbur Smith and the prequel to A Falcon Flies. 'The right of the cat over the mouse, of the strong over the weak. The natural law of existence.' Augustus Mungo St John, A Falcon Flies The son of a wealthy plantation owner and a doting mother, Augustus Mungo St John is accustomed to t he wealth and luxuries his privilege has afforded him. That is until he returns from university to discover his family ruined, his inheritance stolen and his childhood sweetheart, Camilla, taken by the conniving Chester Marion. Fuelled by anger, and love, Mungo swears vengeance and devotes his life to saving Camilla - and destroying Chester. Camilla, trapped in New Orleans and powerless to her position as a kept slave and Chester's brutish behaviour, must learn to do whatever it takes to survive. As Mungo battles his own fate and misfortune to achieve the revenge that drives him, and regain his power in the world, he must question what it takes for a man to survive when he has nothing, and what he is willing to do in order to get what he wants. ...Show more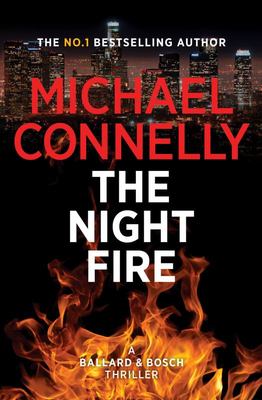 $32.99
AUD
Category: Crime and Thrillers | Series: A\Ballard and Bosch Ser. | Reading Level: very good
Harry Bosch and LAPD Detective Renee Ballard come together again on the murder case that obsessed Bosch's mentor, the man who trained him to be a homicide detective - new from #1 bestselling author Michael Connelly.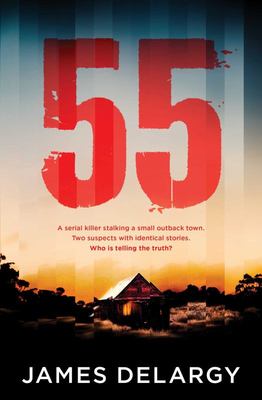 55
by James Delargy
$9.99
AUD
$29.99
(66% off)
Category: Crime and Thrillers | Series: fifty five | Reading Level: 2 Crime
There were 54 victims before this. Who is number 55? A thriller with a killer hook, and an ending that will make you gasp! Wilbrook in Western Australia is a sleepy, remote town that sits on the edge of miles and miles of unexplored wilderness. It is home to Police Sergeant Chandler Jenkins, who is prou d to run the town's small police station, a place used to dealing with domestic disputes and noise complaints. All that changes on a scorching day when an injured man stumbles into Chandler's station. He's covered in dried blood. His name is Gabriel. He tells Chandler what he remembers. He was drugged and driven to a cabin in the mountains and tied up in iron chains. The man who took him was called Heath. Heath told Gabriel he was going to be number 55. His 55th victim. Heath is a serial killer. As a manhunt is launched, a man who says he is Heath walks into the same station. He tells Chandler he was taken by a man named Gabriel. Gabriel told Heath he was going to be victim 55. Gabriel is the serial killer. Two suspects. Two identical stories. Which one is the truth? James Delargy has written one of the most exciting debuts of 2019. He masterfully paints the picture of a remote Western Australian town and its people, swallowed whole by the hunt for a serial killer.   ...Show more